Every Reveal From Star Wars 9's Set Photos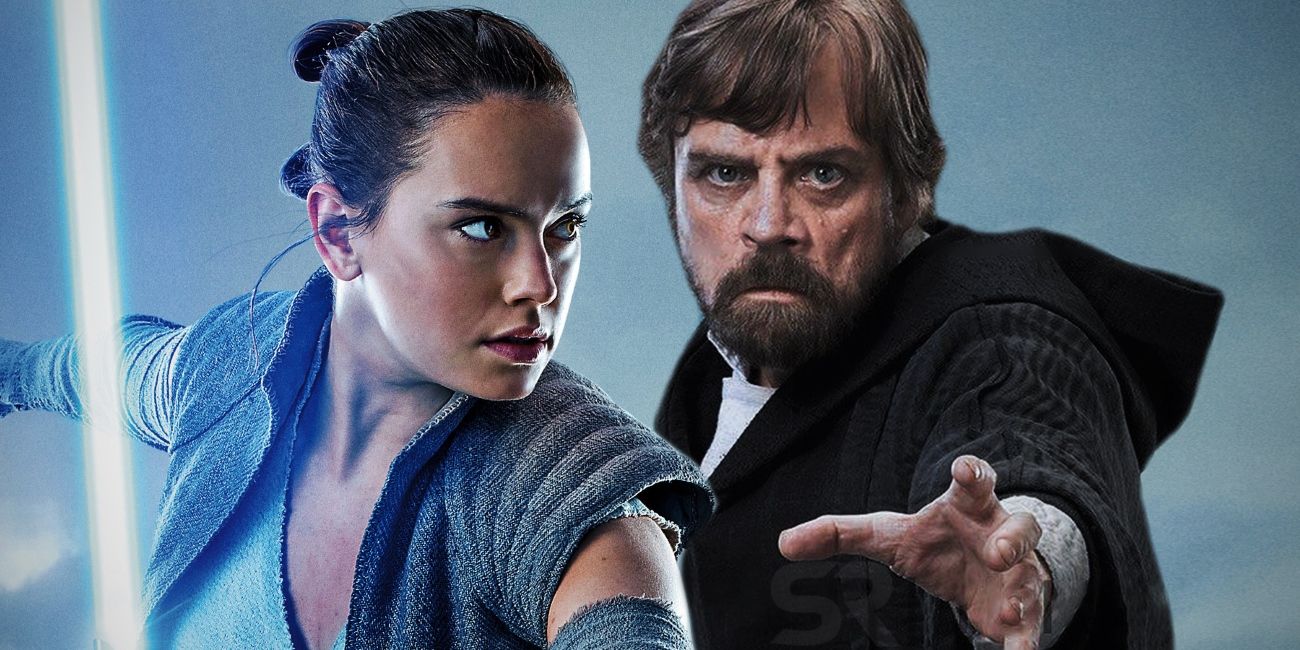 During Star Wars: Episode IX production, fans have been treated to various set images, but what do they reveal about the film? Director J.J. Abrams began shooting the Skywalker saga finale back in August 2018, and seems to be close to wrapping. Reports indicate principal photography will conclude in February, at which point Lucasfilm will likely start to unveil official details about the movie, such as its title.
As has become par for the course at the studio, several aspects about Episode IX have firmly been kept under lock and key, which shouldn't come as a surprise considering mystery box master Abrams is calling the shots. At the same time, viewers have gotten glimpses at the movie. Obviously, it's nothing like Ron Howard's collection of behind-the-scenes photos from his extensive Solo: A Star Wars Story reshoots, but they're still something for fans to dissect as they wait for trailers and posters. Here, we take a look at what's been revealed thus far.
Related: Every Star Wars 9 Update You Need To Know
Heroes In The Millennium Falcon
Abrams commemorated the first day of filming by launching his own Twitter account. In his debut post, he expressed how "bittersweet" it was to work on the movie without the late Carrie Fisher (who will still appear via old footage from the previous movies) and took the opportunity to thank both Last Jedi director Rian Johnson and Star Wars creator George Lucas for their earlier contributions to the saga. That message was nice to read, but fans probably took greater interest in the picture Abrams also included.
While the background of the image is blurry, viewers can still make out that Finn and Chewbacca are in the Millennium Falcon cockpit as our plucky heroes (probably) prepare to go off on a mission somewhere. There appears to be someone else sitting in the ship's pilot's seat, with a popular theory being that it's Rey. During Awesome Con last year, John Boyega seemed to indicate Rey and Finn would be together again - after spending a majority of The Last Jedi separated. Their dynamic was one of the highlights of The Force Awakens, so fans should enjoy seeing the two friends go on another crazy adventure.
Finn, Poe, & Chewie On A Mission
In the social media age, it's very difficult to finish a film as big as Star Wars in secret. Everyone has a camera and is eager to get what shots they can, which is precisely what happened over the summer. A collection of set photos depicted Finn, Poe, and Chewbacca together on an unknown planet, in all likelihood on Resistance business. There was also a group of other characters seen, which may or may not include newcomer Naomi Ackie. A set report suggested Finn and Poe were leaping into action, so these could be from one of the film's many expected set pieces.
Related: The Truth Behind Star Wars 9's "Course Correction"
Finn and Rey spent most of The Force Awakens together, but it was Finn and Poe that really kicked the sequel trilogy off with their daring escape from the First Order's star destroyer. Though their screen time in Episode VII was incredibly brief, stars Boyega and Oscar Isaac had immediate chemistry that instantly sold viewers on their friendship. They did work together in The Last Jedi (plotting the tracking system sabotage scheme), but largely went on their individual journeys of discovery in that film. Now, it seems like the two buddies are back in the field together, which will only excite fans. People want to see more of these characters together, and it looks like Abrams has delivered just that.
Jungle Planet
Every Star Wars movie introduces new planets to the ever-growing galaxy far, far away. Episode IX (probably) won't be any exception to that trope. In September, images from the Black Park location showcased what's been described as a jungle planet. It bears heavy resemblance to Endor from Return of the Jedi and even Takodana from The Force Awakens. With Abrams in charge, jokes about Star Wars 9 being Return of the Jedi 2.0 write themselves, but it's still too early to jump to that conclusion. In the Star Wars galaxy, there are several planets with similar landscapes (Tatooine, Jakku, Savareen), so this Episode IX location could conceivably be a new planet, rather than a familiar one.
Unfortunately, the pictures themselves don't reveal much outside of a forest and several trees, so it's anyone's best guess how this mysterious world factors into the plot. In all likelihood, fans won't find that out until Lucasfilm decides to rev up the Episode IX marketing campaign. With Star Wars Celebration only a few months away (as of this writing), it's widely believed the first trailer will be available then. Perhaps we'll get a glimpse of the jungle planet and have concrete theories about what happens there.
Finn's Torn Up Hands
It was John Boyega who teased that Episode IX is going to be an "all-out war" between the Resistance and the First Order, meaning there should be plenty of breathtaking action on display. And since this is the end of the Skywalker saga, the third act will likely showcase a madcap attempt to vanquish evil once and for all by any means necessary. Since the time gap between The Last Jedi and Episode IX is reportedly just one year, the Resistance is most likely under-resourced when compared to their enemies. That means it'll be desperation time in what could be another Battle of Scarif moment.
Related: Only Kylo Ren's Death Can End The Skywalker Saga
So, leave it to Boyega to give fans another mouth-watering tease. The actor took to his Instagram to share a close-up of his hands, which appear to have gone through the wringer. In the caption, Boyega said the "moment of shock" he experienced on set was nothing compared to his previous months working on the film. Obviously, he couldn't reveal much more than that - other than he couldn't wait for fans to see what happens. Since (at least for now) Episode X doesn't appear to be in the cards, it could mean anyone is fair game. There's no guarantee all the heroes will make it out of this war alive. After Return of the Jedi went for the happy ending, could Episode IX end things on a more bittersweet note?
-
We'll update this space as more Star Wars: Episode IX set photos become available.
This entry was posted by Screen Rant on January 21, 2019 at 8:01 am, and is filed under TV News. Follow any responses to this post through RSS 2.0. You can skip to the end and leave a response. Pinging is currently not allowed.