Exclusive: X-Force Will Release Before Deadpool 3 (If They Happen)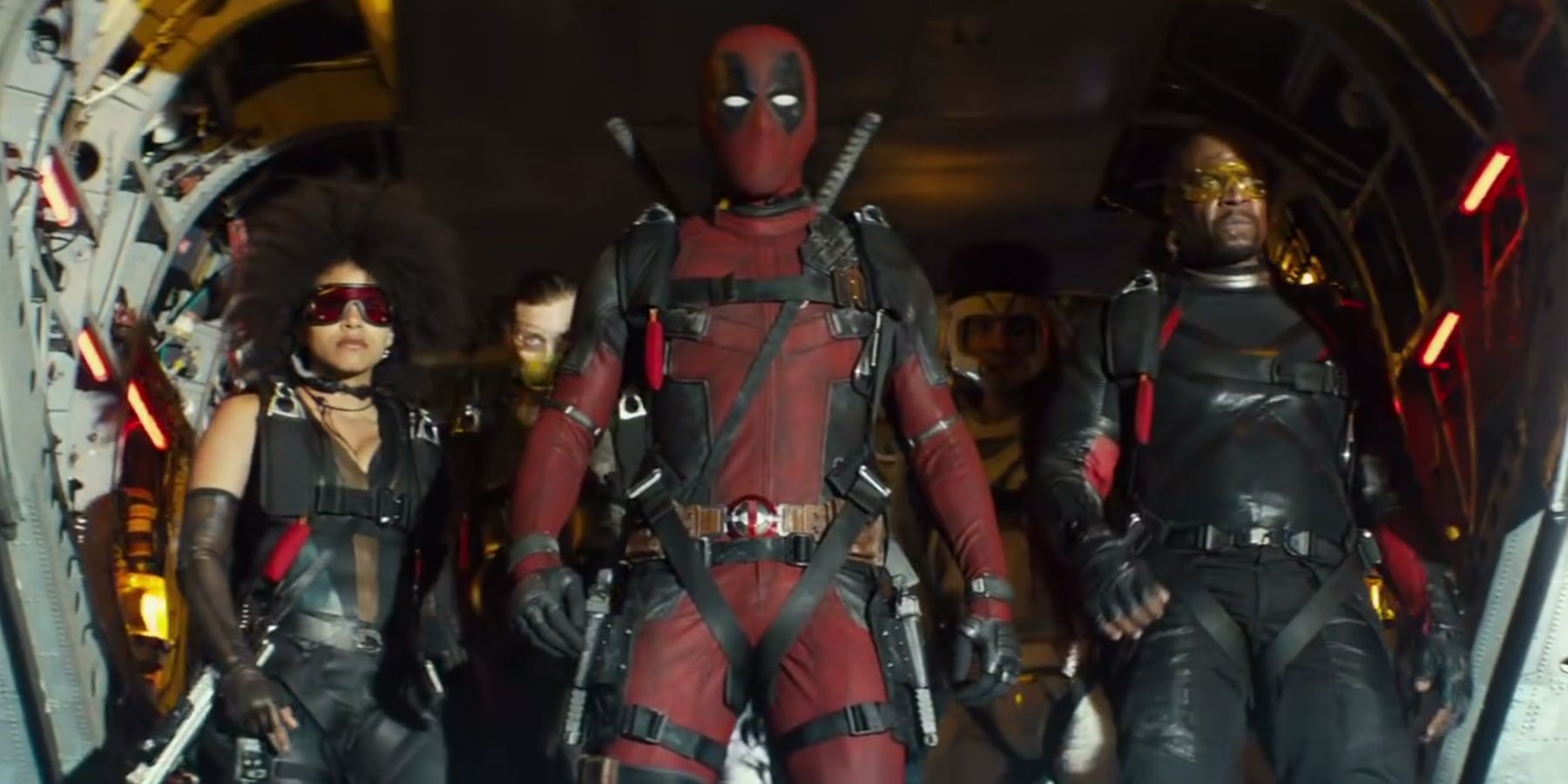 The future for Ryan Reynolds' Deadpool is X-Force and then Deadpool 3, as long as both projects are actually made. 2oth Century Fox took a swing at the Merc with a Mouth first in X-Men Origins: Wolverine back in 2009, but it did not connect with audiences. Reynolds was so passionate about the character though, that he spent the next several years developing a Deadpool solo movie, which was only made after test footage leaked online and generated a hugely positive response.
Deadpool proved to be a wildly profitable franchise for Fox, as they kept the budget low and saw the R-rated superhero film earn over $780 million at the worldwide box office. Deadpool 2 then sped through development and hit theaters last summer (maybe by mistake). Although David Leitch stepped in to direct the sequel following Tim Miller's departure, the core team remained with Reynolds and screenwriters Paul Wernick and Rhett Reese developing the story.
Related: The Highest Grossing Movies Of 2018
The sequel was envisioned to expand the Deadpool universe by introducing classic X-Men characters Domino (Zazie Beetz) and the time-traveling mutant Cable (Josh Brolin). Both are expected to appear in the next team-up film X-Force, written and directed by Drew Goddard, and could even return for Deadpool 3. However, the future of the franchise isn't currently clear. Screen Rant recently spoke to Wernick and Reese about their new YouTube Premium series Wayne - read the full interview here - and asked them for an update on the plan for Deadpool.
I've got to ask: Deadpool 3 and X-Force. Maybe it's too early to ask, but are you tackling both of these movies simultaneously? Or is X-Force the next chapter?
Rhett: According to the chronology that we've established, X-Force will be next, before Deadpool 3. It's a bit of the "Iron Man 1, Iron Man 2, The Avengers, Iron Man 3" model, in that sense. X-Force isn't being written by us. It's being written and directed by Drew Goddard, or at least that's the plan right now. We're not involved with that one. We do anticipate there will be a Deadpool 3 at some point, but it's just a little premature, because it will definitely take a backseat to X-Force for the time being.

Paul: We're constantly in touch with Ryan (Reynolds), and we're always throwing ideas back and forth via text and phone conversations. So, it's always at the front of our minds. We'll get there when the time is right, but as of right now, X-Force is next up.
In the wake of the success on Deadpool and its sequel, Fox's plans for the future appeared to be well-placed. Goddard was working on the script for X-Force and became ready to turn his attention towards the project after Bad Times at the El Royale was released. This was especially good news for the R-rated superhero franchise as Reynolds began to doubt that Deadpool 3 would happen and saw X-Force as the future. It was later rumored that Leitch would return to direct the end of the trilogy, indicating that all was well with the franchise.
However, Fox will soon be acquired by Disney and the deal will see Marvel Studios take control of the Marvel characters Fox owned the rights to. This has brought about recent rumors that X-Force and other X-Men movies have been shelved as a result of the looming Disney deal. But, Disney legally cannot make any decisions regarding Fox's projects, even though Deadpool creator Rob Liefeld shared his own disappointment in X-Force reportedly no longer happening, which appeared to back up the rumor.
There is still a sense of optimism regarding the futures of X-Force and Deadpool 3, even with Wernick and Rheese. Disney CEO Bob Iger has said an R-rated Deadpool movie could happen at the Mouse House, and Reynolds has possibly shown the ability to make a more family friendly Deadpool movie thanks to the PG-13 version of Deadpool 2 that was recently released. But, Deadpool's big screen future may change drastically once the Disney-Fox deal closes. If Kevin Feige and Marvel Studios allow Reynolds to continue his vision for the character (however unlikely that may be), then we can expect X-Force to arrive next, followed by Deadpool 3.
This entry was posted by Screen Rant on January 18, 2019 at 12:01 pm, and is filed under TV News. Follow any responses to this post through RSS 2.0. You can skip to the end and leave a response. Pinging is currently not allowed.