Fallout 76's Absurd Free-To-Play Rumor Shutdown by Bethesda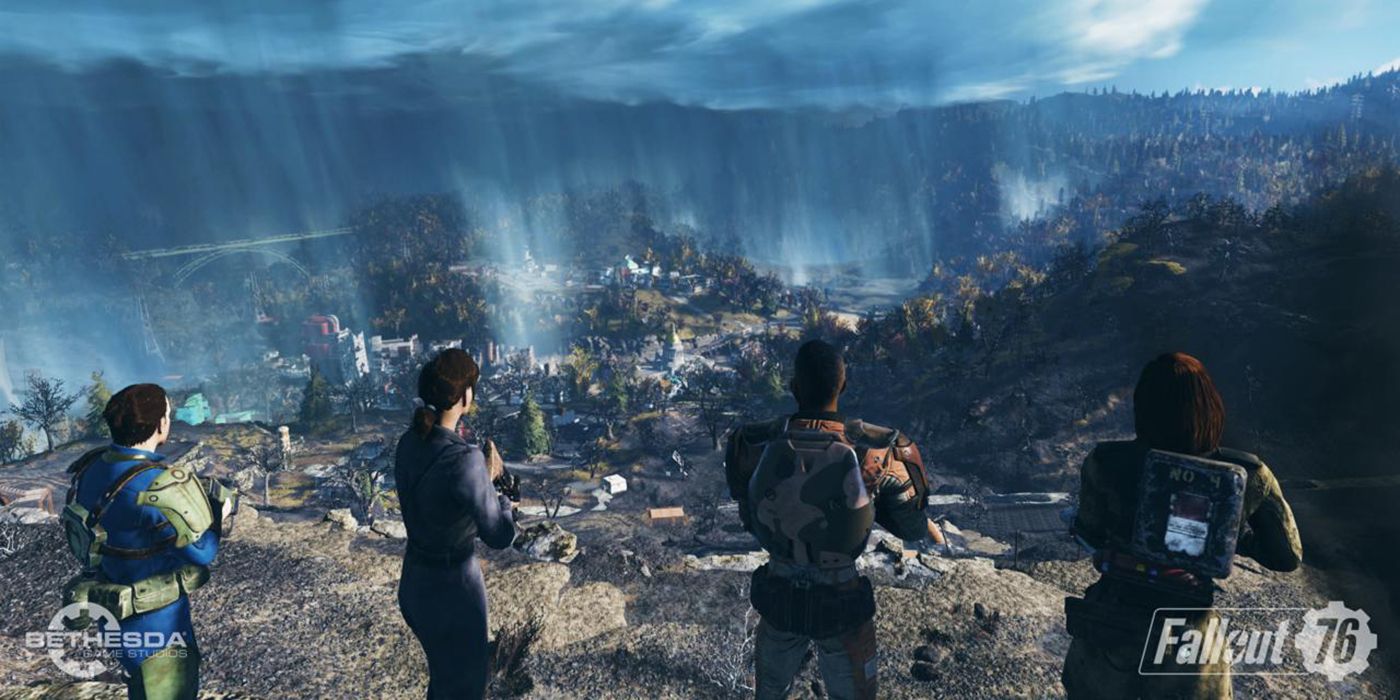 Bethesda has shutdown the rumor that Fallout 76 will soon become free-to-play. The developer's latest game as been embroiled in controversy since its release last November. So when a new rumor threatened to once again land Bethesda in hot water with fans, the developer swiftly responded.
Fallout 76, the latest installation in the Fallout franchise had a rough launch. Players were quick to point out that the game was heavily flawed, full of glitches and, in some areas, completely unplayable. The game went on to become Bethesda's worst reviewed one in over a decade. Some fans who were disappointed with the new release attempted to return the game only to learn of the company's no refunds policy. Problems continued for Bethesda when fans who preordered the $200 Power Armor Edition found that the canvas bag that had been advertised had been replaced by one made of cheap nylon. While Bethesda claimed they ran out of materials and couldn't deliver, they were able to send the bags out to influencers instead. Considering the developer's troubled past few months, fans were quick to believe in the rumor that Fallout 76 would soon be free-to-play.
Related: Bethesda Even Got Fallout 76's Nuka Cola Rum Bottles Wrong
According to IGN, the rumor began to take off following a video by YouTuber, The Quartering. In the video, he points out the low stock count on Amazon and unavailability on Australian retailer EB Games' site. He suggests this could be indicating that the game will soon become free-to-play. The idea gained traction on Reddit up until one player tweeted Bethesda, asking for a refund. The developer tweeted back, writing, "There is no truth to this rumor," more or less ending it.
While this latest controversy for Bethesda turned out to be untrue, the developer still finds themselves in trouble with fans. Complaints regarding the no refunds policy and the Power Armor Edition gained the attention of a law firm who is exploring filing a class action lawsuit. Bethesda later promised to send the aforementioned canvas bags to customers but the response may prove to be too late.
Bethesda was wise to end the rumor quickly before the divide between them and their fans grew any further. But the developer's relationship with its fanbase remains on unsteady ground. The botched Fallout 76 launch, plus the numerous controversies that followed has soured fans' feelings towards the company and it will take more than promises and canvas bags to rebuild that trust. If Bethesda hopes to change things around this year, they have their work cut out for them.
Source: IGN
This entry was posted by Screen Rant on January 24, 2019 at 5:01 am, and is filed under TV News. Follow any responses to this post through RSS 2.0. You can skip to the end and leave a response. Pinging is currently not allowed.