Fandango Launches How To Train Your Dragon 3 Early Access Screenings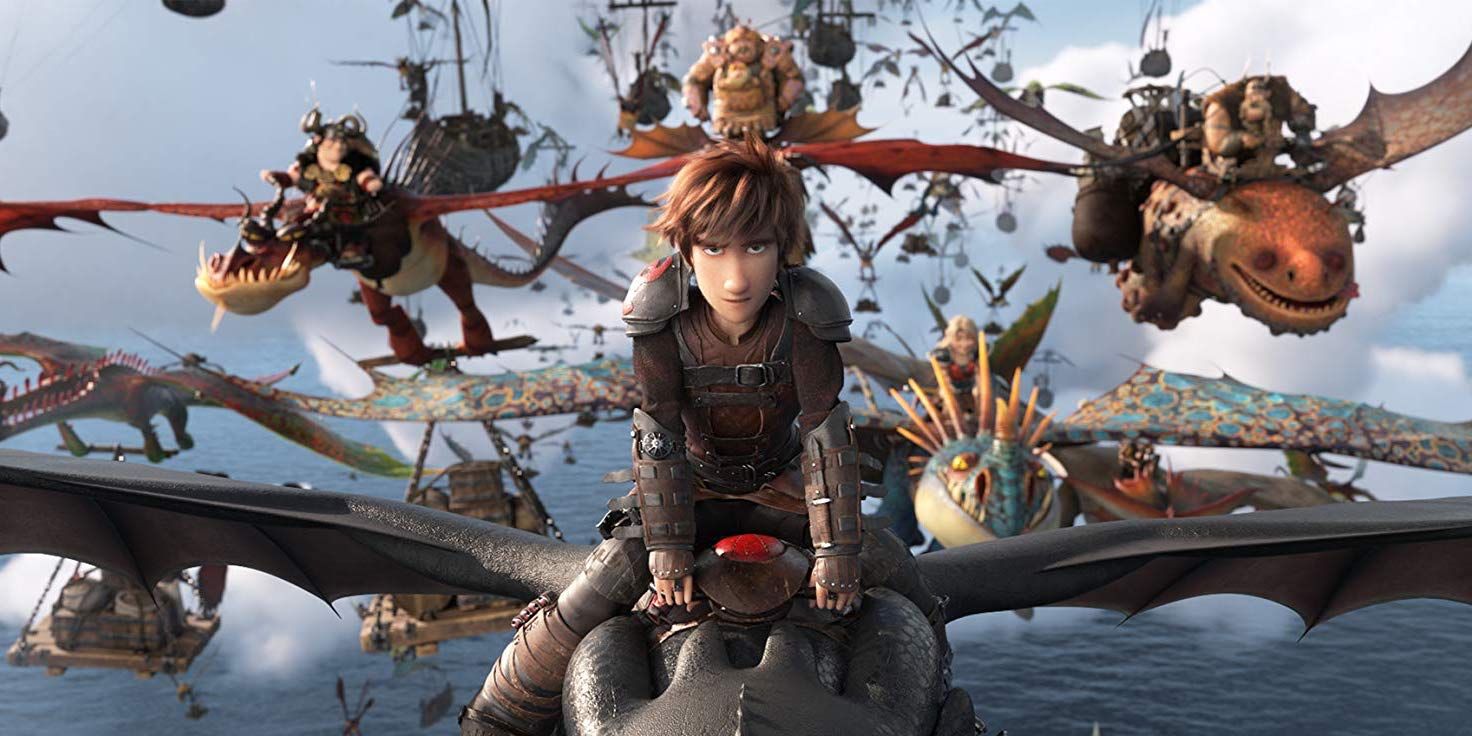 Fandango has announced early access screenings for How to Train Your Dragon: The Hidden World, the third and final installment in DreamWorks' animated franchise. The How to Train Your Dragon movies are based on Cressida Cowell's fantasy books and follow the adventures of a young viking named Hiccup (voiced by Jay Baruchel) and his pet dragon Toothless. After the success of the first movie, DreamWorks announced plans for two more sequels and produced a tie-in TV series titled DreamWorks Dragons.
How to Train Your Dragon 2 hit theaters four years after the original film and, like its predecessor, was both a critical success and global box office hit. The Hidden World was slated to arrive as early as 2016 at one point, but was pushed back to 2017 to avoid rushing the film through production. It was later delayed to 2018 and then 2019, as a result of DreamWorks making changes to its animation department and NBCUniversal's subsequent acquisition of DreamWorks Animation. Thankfully, that's all the past, and The Hidden World has since held its world premiere in Sydney, Australia.
Related: How to Train Your Dragon 3 Early Reviews
While The Hidden World is scheduled to open stateside at the end of February, Fandango has announced plans to hold screenings at 1,000 theaters across the U.S. three weeks early on Saturday, February 2. Members of Fandango's free-to-join rewards program can purchase tickets to the early accessing screenings through Fandango.com. Several theater chains will be participating in the screenings (including, AMC Threatres and Regal Cinemas) and those who purchase an early access screening ticket will also get a free DreamWorks Animation movie to stream at home through FandangoNOW (see below).
Dean DeBlois, who's served as a director on all three How to Train Your Dragon movies, has said The Hidden World will definitively end the franchise (the DreamWorks Dragons TV show included). The third film takes place a year after How to Train Your Dragon 2, which ended with Hiccup becoming chieftain of his village Berk in the wake of his father Stoick's death. Trailers for The Hidden World have confirmed Gerard Butler reprises his role as Hiccup's father via flashbacks where Stoick tells his young son about the legendary home of the dragons, where the creatures have long lived in secret.
The Hidden World will finally answer the question of what happened to the dragons and includes flash-forwards that depict Hiccup as an older man, sporting a proper viking beard and all. Early reviews have already likened the film to Toy Story 3, in the way its brings the How to Train Your Dragon trilogy to a poignant conclusion while still staying true to the franchise's kid-friendly tone. Those who're eager to see the film would do best to pick up their early access screening tickets as soon as possible, since they'll presumably sell out quickly.
Source: Fandango
This entry was posted by Screen Rant on January 14, 2019 at 12:01 pm, and is filed under TV News. Follow any responses to this post through RSS 2.0. You can skip to the end and leave a response. Pinging is currently not allowed.