Fantastic Beasts 3 Production Delayed Until Late Fall 2019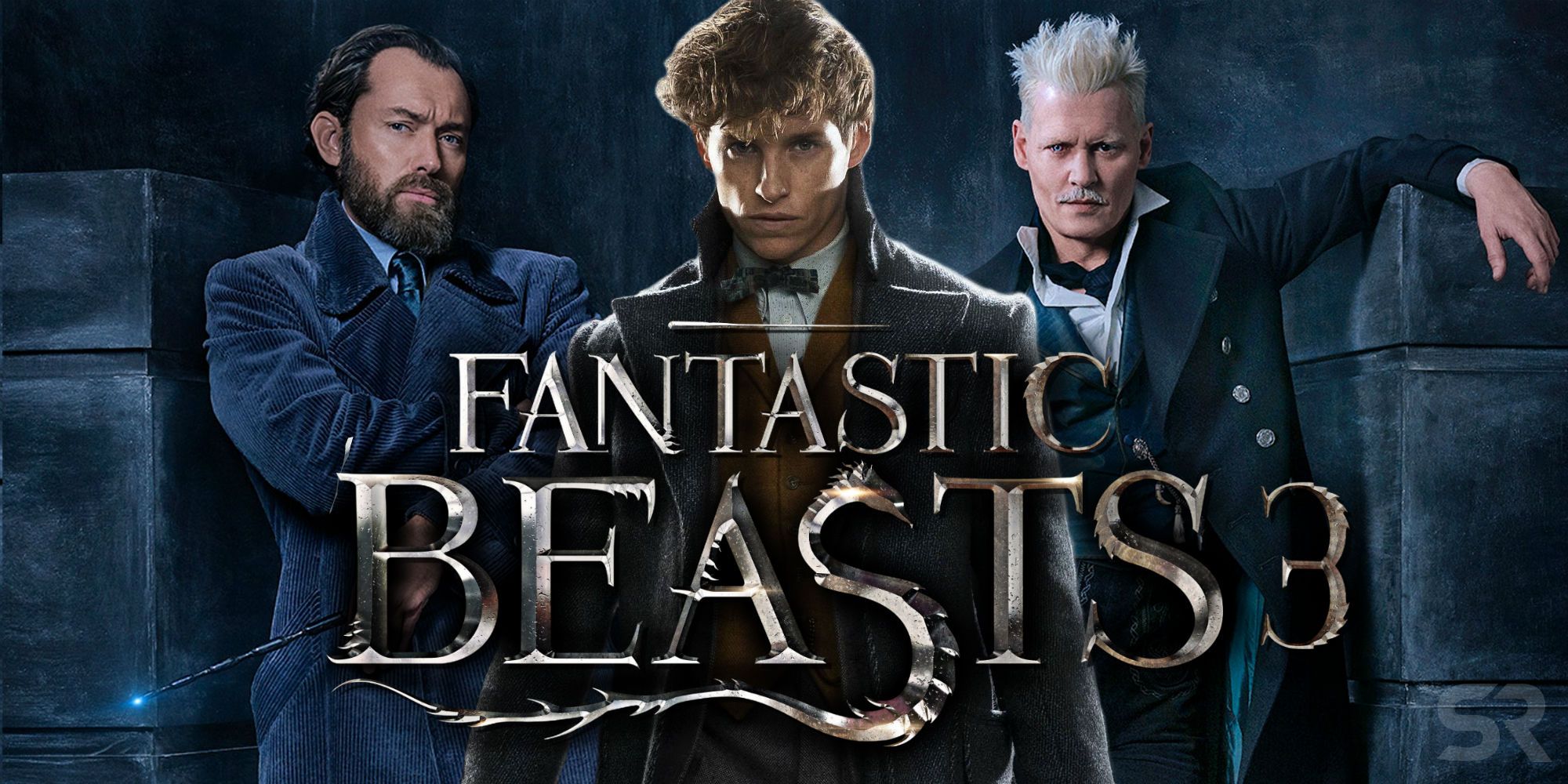 Warner Bros. is reportedly delaying the Fantastic Beasts 3 production start date until late Fall 2019, pushing it back from a previous Summer 2019 kickoff. The Harry Potter spinoff series launched in 2016 with Fantastic Beasts and Where to Find them, and continued in late 2018 with the release of Fantastic Beasts: The Crimes of Grindelwald. While the initial film was received well enough by fans and critics alike, The Crimes of Grindelwald was criticized for its twists, changes to Harry Potter lore and a number of other issues ranging from pacing to performances.
Originally, Warner Bros. greenlit the Harry Potter prequel idea as a trilogy, but extended the plan to a five-film Fantastic Beasts series after J.K. Rowling realized the story could do well with more movies. The Harry Potter author wrote the first two films and started working on the Fantastic Beasts 3 script last summer. Although Fantastic Beasts 3 doesn't have an official release date, it was expected to hit theaters in the November 2020 window, following in the trend of previous movies. However, it looks unlikely to arrive in 2020 at all with production now set to start later in 2019 than previously expected.
Related: Every Fantastic Beasts 3 Update You Need To Know
Deadline is reporting Warner Bros. has pushed back the start of production on Fantastic Beasts 3 to allow the creative team more time behind the scenes in prep and pre-production work. According to Deadline, the movie would need to already be in "soft-prep" if they were going to start filming this summer. In addition to Rowling returning as screenwriter, Fantastic Beasts 1 & 2 director David Yates is also expected back to helm. Previously, the movie was expected to start filming in July - presumably in order to hit the November 2020 target window - but now cameras won't start rolling on Fantastic Beasts 3 until the fall.
It's unclear exactly what the creative team of Fantastic Beasts 3 means to do with the extra prep time ahead of the threequel. It's possible that Rowling is taking the time to plot out the rest of the film series in order to make sure each movie is a standalone film that fits within the larger universe. Diehard fans of the franchise took umbrage with aspects of The Crimes of Grindelwald that broke established continuity - particularly the inclusion of Hogwarts professor Minerva McGonagall as well as the reveal of Credence Barebone's true identity. The Wizarding World as created by Rowling is vast, spanning multiple kinds of media, but viewers still expect it to stick to its own continuity.
No matter the reason for Fantastic Beasts 3's reported delay, the extra time can only help the movie. One criticism of The Crimes of Grindelwald was that it felt too much like a connecting chapter, continuing the threads of the first movie, but largely setting up something more exciting to come. If Fantastic Beasts 3 isn't able to stand on its own amid the overarching story, it will suffer from the same issues - especially since there are still two more movies to come after it. Of course, Rowling has promised fans Fantastic Beasts 3 will offer answers to a number of questions they had after Crimes of Grindelwald. No doubt, fans of the Wizarding World are hoping that's true. In any case, hopefully Fantastic Beasts 3 will take the extra time in prep and pre-production to deliver an exciting entry in the Harry Potter prequel franchise.
Source: Deadline
This entry was posted by Screen Rant on January 18, 2019 at 3:01 am, and is filed under TV News. Follow any responses to this post through RSS 2.0. You can skip to the end and leave a response. Pinging is currently not allowed.