Fox Wouldn't Rule Out An Alien: Blackout Port To The Switch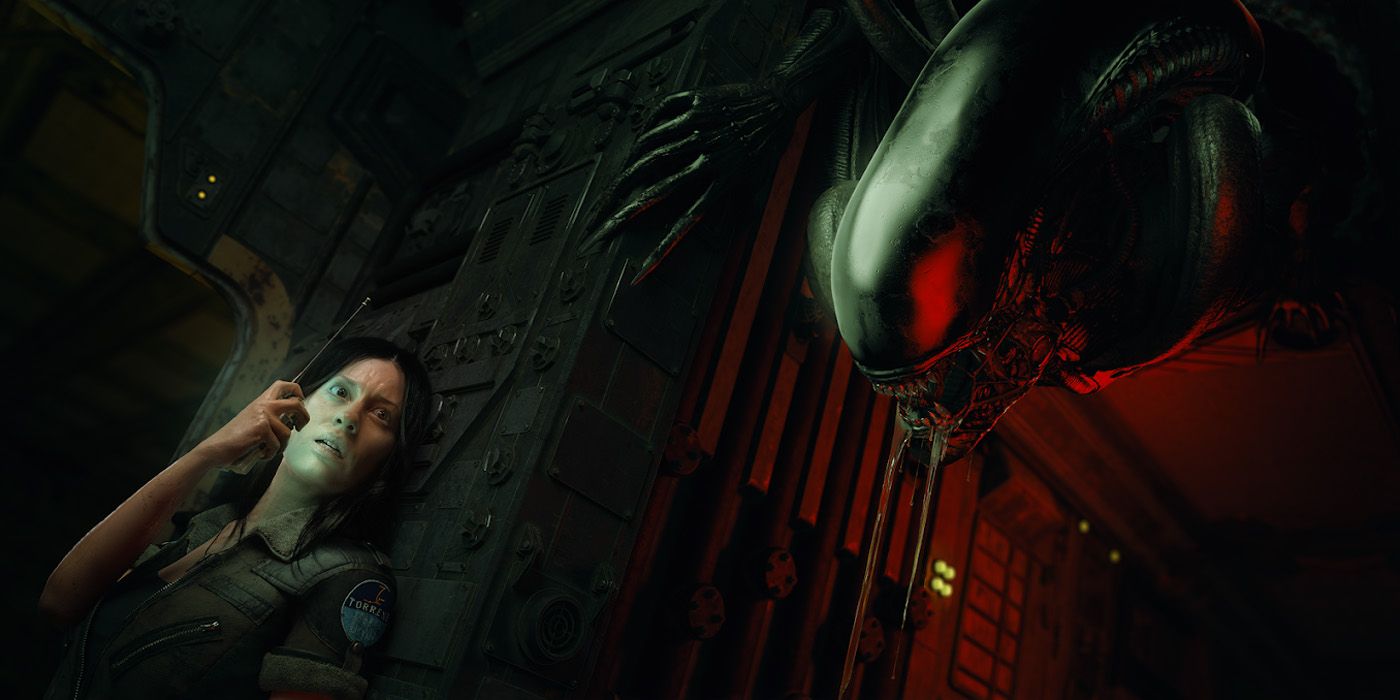 The team behind upcoming mobile title Alien: Blackout wouldn't rule out porting the game to the Nintendo Switch. Alien: Blackout is a sequel of sorts to 2014's Alien: Isolation, which is considered one of the best video games based on the franchise. Isolation was set 15 years after the events of the original Alien and followed Ellen Ripley's daughter Amanda. In hopes of solving the mystery of her mother's disappearance, Amanda travels to a remote space station for answers - only to be greeted by a relentless, unkillable xenomorph.
Most games based on the franchise tend to focus on action over suspense, but Alien: Isolation was a full-on survival horror title. Players had to conserve resources and sneak around since being caught by the xenomorph resulted in instant death. Despite receiving near-universal acclaim, Isolation didn't sell huge numbers. Fans have been clamoring for a sequel and hoped recent social media posts teasing an expansion of the series - and the return of Amanda Ripley - meant Alien: Isolation 2 was coming. Instead, it was revealed Alien: Blackout is a mobile title, where players have to guide Amanda and other survivors to safety while being stalked by an alien.
Related: Alien: Blackout Was Inspired By A Scene From Alien: Covenant
A lot of gamers were disappointed Alien: Blackout is only a mobile title instead of a full-on console sequel, but previews of the game have been positive thus far. While there are no current plans for a console port, FoxNext Games Vice President TQ Jefferson revealed in a new conversation with DualShockers that the Nintendo Switch would be the obvious choice for one.
I think Switch is a good one to bring up and we've certainly seen many games go from mobile to console or more likely console to mobile. If I had to pick a platform to put it [Alien: Blackout] on, I'd pick Switch.
Seeing as the Switch can be played as a handheld device and comes with touch controls, it feels like the natural home for a potential Alien: Blackout port. Despite the initial backlash that hit the game, it feels like fans are slowly coming around to Blackout's charms. Bizarrely enough, it was recently revealed the game's central mechanic was based on a scene from Ridley Scott's Alien: Covenant. The scene in question found a character tracking a xenomorph through a spaceship via security cameras, where they open and close doors to lure the beast into a trap. The team behind Blackout felt that was an interesting hook for a mobile title.
Fox is planning a number of Alien tie-ins to celebrate the franchise's 40th anniversary this year, with a number of them being under wraps for the time being. Following Alien: Blackout's reveal, Fox had to come out and clarify neither a new movie nor Alien: Isolation 2 were currently in the works. There are, however, unconfirmed reports of an Alien TV series being in development at an unnamed streaming service.
Alien: Blackout will be available on iOs and Android devices from January 24.
Source: DualShockers
This entry was posted by Screen Rant on January 17, 2019 at 8:01 am, and is filed under TV News. Follow any responses to this post through RSS 2.0. You can skip to the end and leave a response. Pinging is currently not allowed.