Frozen 2: 7 Crazy Fan Theories About The Disney Sequel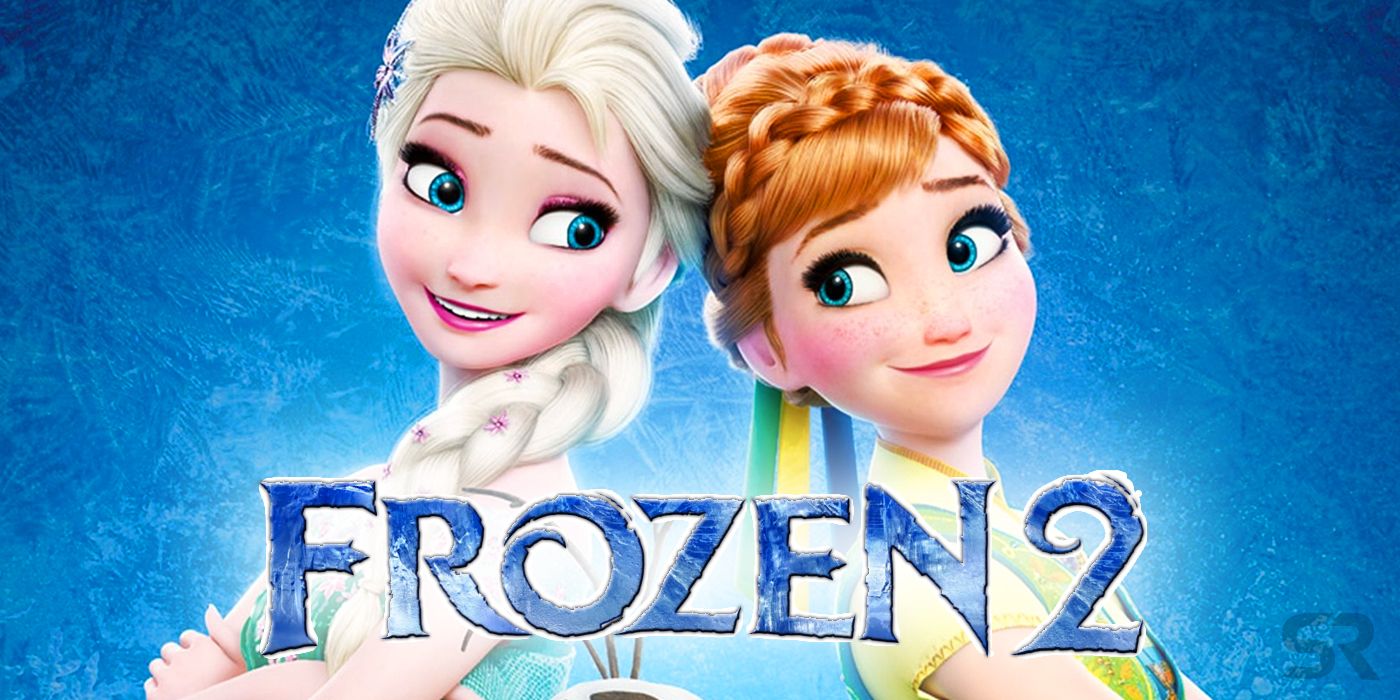 Frozen is one of the biggest Disney films of all time. It smashed the box office upon release and stole the hearts of audiences everywhere. Sisters Anna and Elsa are so insanely popular that they bypassed the Disney Princess franchise altogether and became their own powerhouse product. The popularity of the first film paired with its financial success makes a sequel an obvious winning move. Fans around the world can't wait to see the next chapter of the story and they have some pretty interesting ideas about what we can expect. We've tracked down 6 of the most interesting theories about Frozen 2. What do you think happens in the sequel?
RELATED: Frozen 2: Everything You Need To Know About The Disney Sequel
7. Snowmance
Things are about to heat up in Arendelle, at least for Olaf that is (although thankfully, not literally - we've already explored what happens to snowmen in summer!). The sassy snowman's life is about to change. He's rumored to have a special love interest on the horizon in the upcoming sequel. There's no hint as to the identity of his new main squeeze, however. Will it be a sparkling lady snowman or maybe even a human girl? Could the writers go for something even more adventurous like a troll (or potentially another snowman, and a same-sex snowmance)? You'll have to watch the sequel to find out.
RELATED: Olaf's Frozen Adventure's Most Brutal Reviews
6. A Royal Wedding
Princess Anna had a rough go of her first engagement. She almost lost her life to her conniving fiance. Luckily, things are really looking up since she met new squeeze and general good-guy Kristoff. He's everything a girl could want in a husband. Disney is known for epic weddings so could it be that Anna is going to tie the knot? Sven would make a perfect best man. Olaf could officiate the ceremony. Maybe Cousin Rapunzel and her new husband will make another trip to Arendelle for the big day!
5. Fire And Ice
Every Disney hero needs an epic villain to overcome. In Frozen, the greatest struggle is Elsa's battle with herself. There was a villainous fiance in there too, but he was small potatoes compared to a rampaging snow queen. Now that Elsa is in control of her power and her emotions, there needs to be a new villain in town. Fans think there's a female villain coming with the power to wield fire. Could this new baddie be a rival queen?
RELATED: First Look At Frozen 2 Shows Older Elsa & Anna
4. The Return of Hans
Prince Hans was a total heel in Frozen. Some have a theory that he'll make a return in the sequel... but with a change of heart. After all, it would be extremely boring for Disney to simply bring back the villain as the same old bad guy. No longer a murderous knave, the theory is that Hans will return to Arendelle a changed man and save the day. Some even think he'll win the heart of Queen Elsa (although that might be a bit extreme, given that he tried to kill her and Anna!). Then again, a total change of character might make it possible... even if he doesn't exactly have the best history with engagements.
RELATED: 20 Movie Mistakes That Made It Into Frozen
3. Tarzan
There's nothing more satisfying than Disney confirming a fan theory is true. Creators of the first movie confirmed that Anna, Elsa, and Tarzan are actually related. When Anna and Elsa's parents' ship went down, they weren't immediately lost, as everyone assumed. They actually made it to shore on a jungle island where they gave birth to their son; Tarzan. Fans of the film will know how that turned out, but it does create some interesting questions for the Frozen universe. Could their long lost brother have figured out the secret of his identity? After meeting Jane and her crew his curiosity about his own parents must have become overwhelming. Clues about the shipwreck could have been found leading him to his sisters.
2. Jack Frost
Frozen is unlike most Disney princess movies. The focus of the story is not centered around the sisters' love lives. The first film didn't end in a big, flashy wedding (although as we've seen, the sequel might just start with one). Because that's so outside the norm for Disney princess movies, fans are wondering if love stories will dominate the sequel. If love is the air like snowflakes, fans have (yet another) theory about who Elsa might fall for. There's have been serious rumors that Jack Frost might make an appearance and melt the ice queen's heart. Yup, that's Jack Frost from Rise Of The Guardians... which, although a sweet theory, is highly unlikely. Rise of the Guardians is a Dreamworks film, and Frozen is Disney, so crossovers aren't exactly on the table.
1. Summer Sister
The crux of the plot of Frozen is Elsa learning to harness and control her power. In the sequel, Anna could go through the same development. Elsa was born with her incredible powers over ice, snow and the winter weather. It stands to reason her sister could also harbor a secret well of magic. Where Elsa's domain is winter, fans think Anna's may be summer. The two sisters wielding control over these opposed seasons is one of the most interesting theories about the upcoming sequel. This might also do a little more explaining about how, exactly, Elsa got magic powers in the first place - which would be cool.
This entry was posted by Screen Rant on January 22, 2019 at 3:01 am, and is filed under TV News. Follow any responses to this post through RSS 2.0. You can skip to the end and leave a response. Pinging is currently not allowed.