gen:LOCK Trailer Teases Rooster Teeth Anime Starring Michael B. Jordan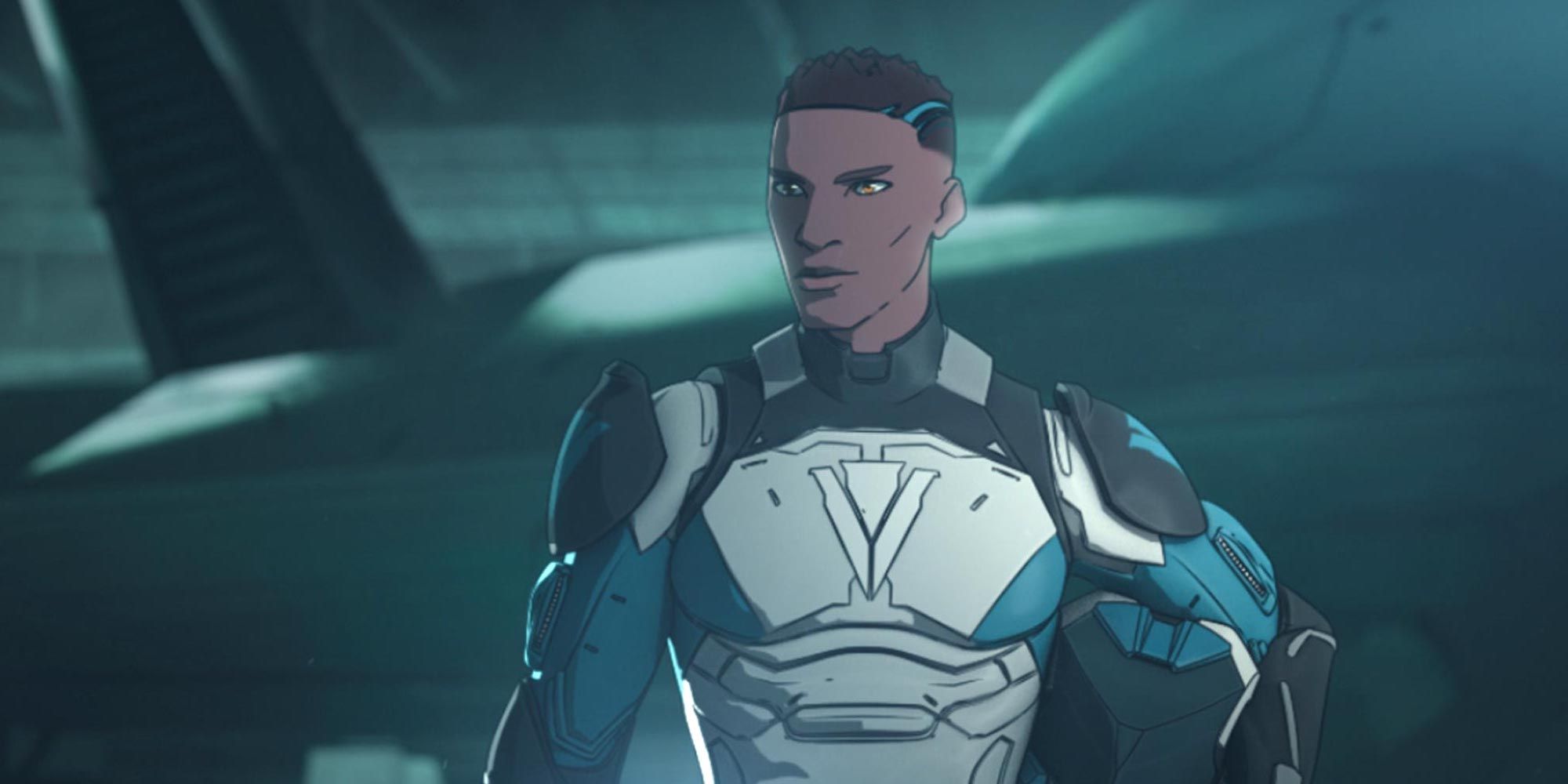 Rooster Teeth releases the first full trailer for their anime-infused series gen:LOCK. The series was teased during a recent airing of their hit anime show RWBY, but now viewers will get to experience the next level in the company's roster of content. The Austin-based Rooster Teeth now has its next high-profile follow-up effort, especially considering its cast, which includes Michael B. Jordan, David Tennant, Dakota Fanning and Maisie Williams.
In the series, Earth's last free society is on the losing side of a global war and recruits a diverse team of young pilots to control the next generation of mecha - giant, weaponized robot bodies. These daring recruits find their newfound abilities come at no small cost. As Chase (voiced by Jordan) leaves behind his life as a fighter pilot to become the first candidate for the program, he finds his endurance, as well as his very identity, will be tested beyond anything he ever imagined.
Related: All The Best Anime On Netflix Right Now
Rooster Teeth released a new trailer for gen:LOCK. On his Instagram, series star Jordan expressed his excitement about the trailer's release: "This show fulfilled one of my life-long dreams of voicing a character on an animated show." Now, watch the full gen:LOCK trailer in the space below:
The show originated back in 2016 when it was described as a cautionary tale about cultural warfare. Previously, series creator Gray Haddock has cited that this title is vastly inspired by many anime shows he grew up watching, including: Ghost In The Shell and the writing of Gen Urobuchi. gen:LOCK is likely to encounter some push back given its Texas-based routes. The success of Rooster Teeth's RWBY caused some debate among anime purists over the authenticity of the show's success as a legitimate anime since the genre is so closely associated with its native Japan. However, the footage in the trailer showcases a well-honed and appropriate hybrid style. The mix of anime-infused character designs with modern CG animation calls to mind Netflix's popular Voltron series as much as it does a native Japanese anime like the Gundam series.
Jordan is one of the most in-demand actors in Hollywood. Recently reprising his role as Adonis Creed in the hit sequel Creed II. But the Black Panther star has made it known for his enthusiasm over Anime. Specifically, this new Rooster Teeth project, which he has cited as a passion project given his longtime interest in both anime and sci-fi.
gen:LOCK premieres on Rooster Teeth Saturday, January 26. It will later be available to watch on iOS, Android, Xbox One, Apple TV, and at RoosterTeeth.com. The first episode will be free to watch, while episode 2 and subsequent episodes, which will premiere weekly on Saturdays, will be exclusive for paying RoosterTeeth.com members.
Source: Rooster Teeth
This entry was posted by Screen Rant on January 18, 2019 at 8:01 am, and is filed under TV News. Follow any responses to this post through RSS 2.0. You can skip to the end and leave a response. Pinging is currently not allowed.