Ghostbusters: Leslie Jones Is (Understandably) Mad There's a New Reboot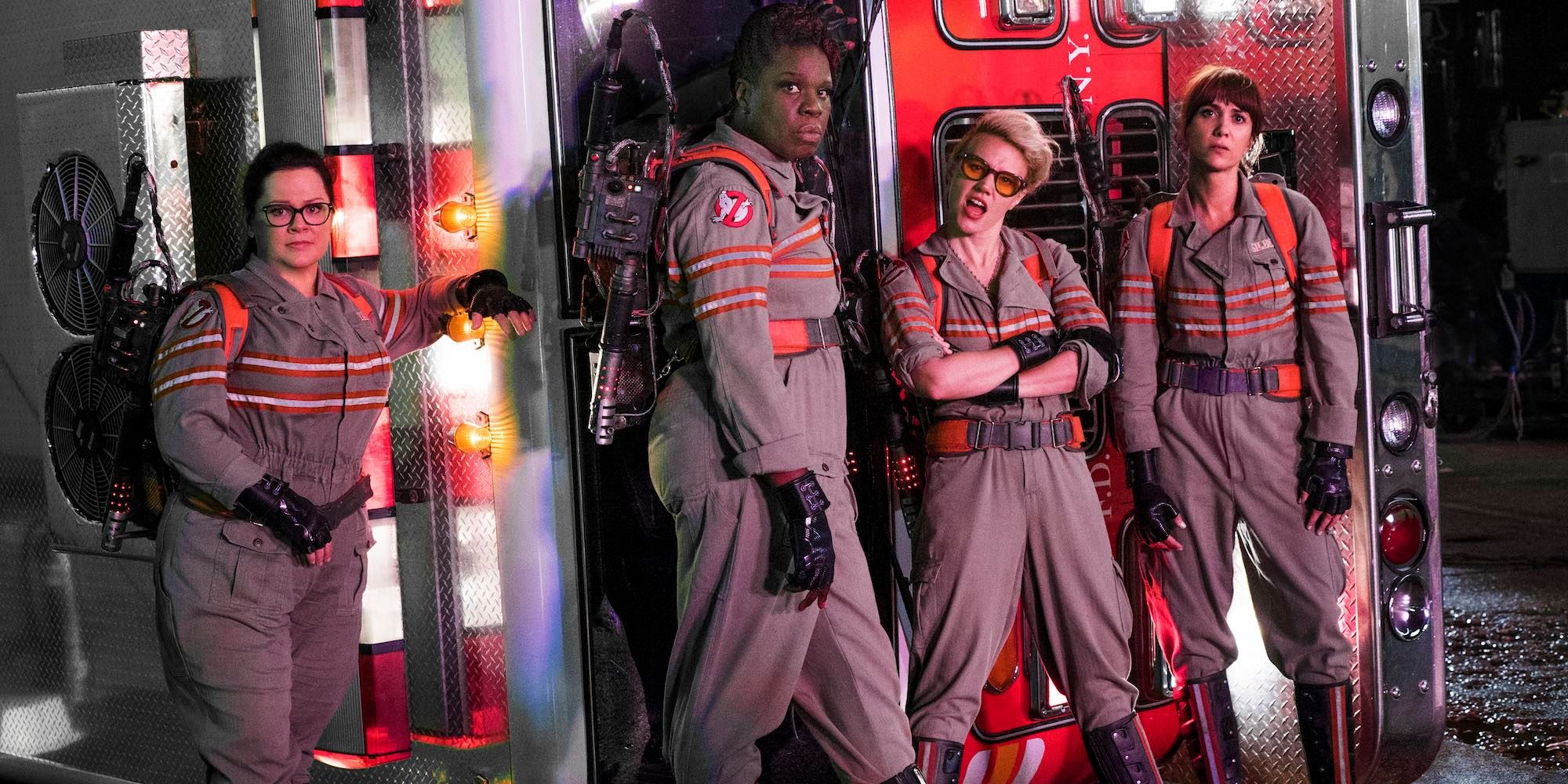 Ghostbusters star Leslie Jones reacts to Jason Reitman's upcoming reboot, slamming the new film. Ivan Reitman's original Ghostbusters movie hit theaters in 1984, introducing the world to the team played by Bill Murray, Dan Aykroyd, Harold Ramis and Ernie Hudson. The film was successful enough to launch a full-blown media franchise, which has since grown to include the sequel, Ghostbusters II, as well as spinoff video games and animated TV shows. Then in 2016, director Paul Feig rebooted the Ghostbusters continuity with a new team portrayed by Melissa McCarthy, Kristen Wiig, Leslie Jones and Kate McKinnon.
However, the 2016 reboot was plagued all through its production and marketing by certain folks who weren't happy with a Ghostbusters movie starring all women. The sexist backlash to Ghostbusters caused a great deal of controversy leading up to the movie's release. While reviews of Feig's Ghostbusters were generally positive, sentiment of the average public seemed to skew more negative - though it's unclear how much of that was from casual viewers and how much was due to the backlash. Ultimately, no matter the reason, the Ghostbusters reboot wasn't a box office hit and Sony has since announced another reboot. This time, though, Ivan Reitman's son Jason Reitman will direct a new Ghostbusters movie that's a continuation from the original film. Now, one of the stars of Ghostbusters (2016) has responded to the new reboot/revival.
Related: Why Ghostbusters 3 Took 31 Years To Make
A vocal person on Twitter, Leslie Jones used the social media site to comment on the upcoming Ghostbusters movie, which already has a teaser that was unveiled shortly after the film was announced. In her tweet, Jones calls the new film "insulting" and likens the move to something U.S. President Donald Trump would do. Take a look at Jones' tweet below.
It should be noted that Jones' facts in her tweet aren't entirely correct. While Reitman's new Ghostbusters is indeed a return to the franchise, and set within the same continuity as the origin movie, the new team won't be all men. Instead, the upcoming Ghostbusters movie will reportedly follow four teenagers in present day, two boys and two girls. However, all other details about the film, such as casting and character descriptions, are being kept under wraps so it remains to be seen if that's truly the plan for Reitman's movie.
Of course, it's understandable for Jones to be upset about the Ghostbusters reboot. The 2016 film received a great deal of ire from certain sections of the internet simply because of the gender of the four leads - and plenty of that ire was directed at Jones, McKinnon, McCarthy and Wiig themselves. While some may not agree with the way in which Jones has expressed her anger over the new Ghostbusters movie, it's clear she's upset by the annoucement of the upcoming movie. After all, Reitman's Ghostbusters was announced little more than two and a half years after the 2016 film - a short turnaround in Hollywood for a new reboot/revival.
It remains to be seen if Reitman's Ghostbusters will be the blockbuster movie Sony clearly hoped Feig's reboot would be. But at this point one thing seems incredibly clear: The Ghostbusters brand has drawn a great deal of criticism for various reasons and it's unclear if the franchise will ever be able to recover, and win over all its detractors. However, the upcoming Ghostbusters movie will no doubt try.
Source: Leslie Jones/Twitter
This entry was posted by Screen Rant on January 19, 2019 at 6:01 am, and is filed under TV News. Follow any responses to this post through RSS 2.0. You can skip to the end and leave a response. Pinging is currently not allowed.