Glass Projected For $105-120 Million Global Opening Weekend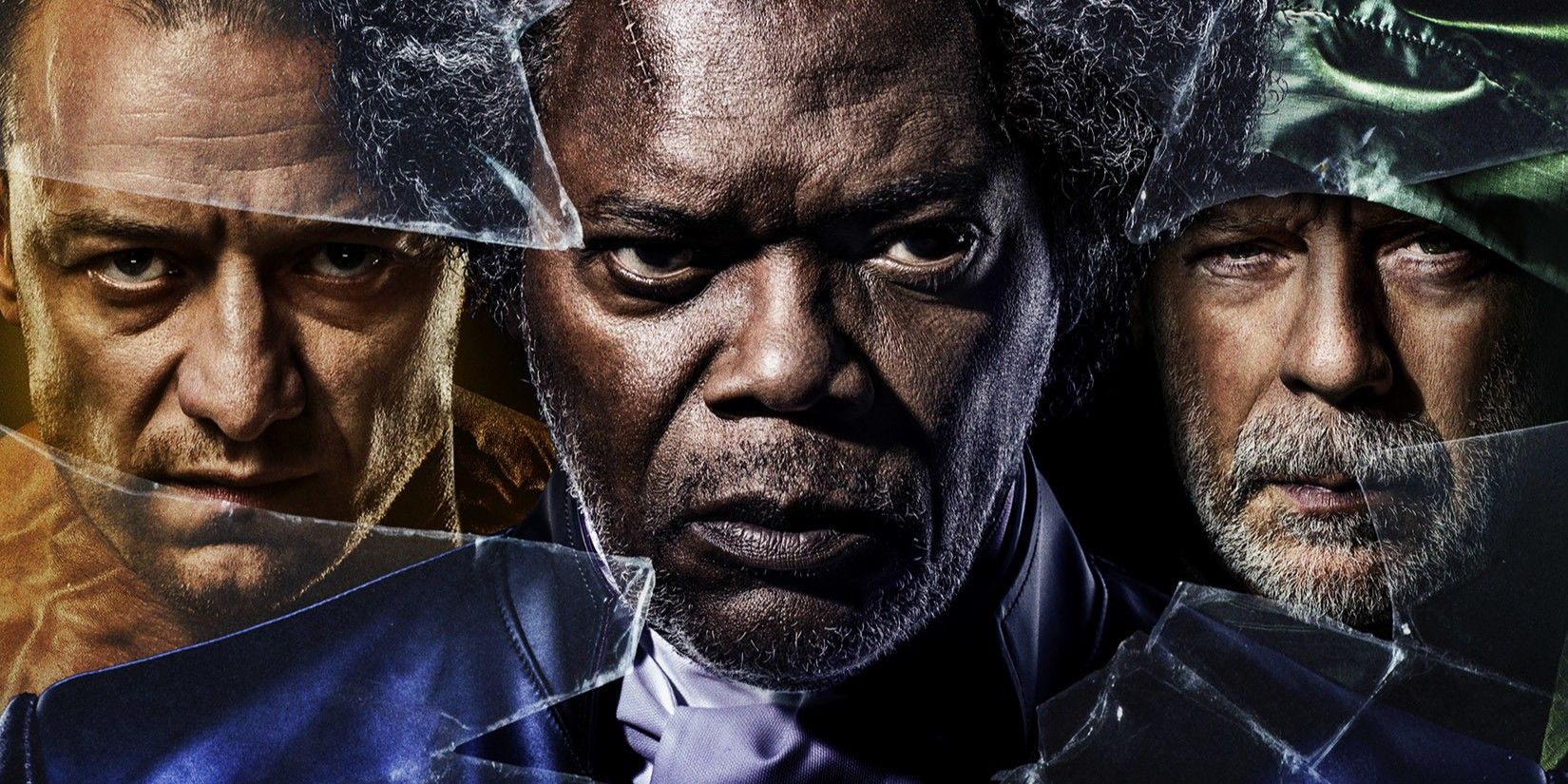 M. Night Shyalaman's Glass is projected to earn between $105-120 million at the worldwide box office during its opening weekend. After becoming something of a punching bag during an extremely rough stretch that saw such duds as Lady in the Water and After Earth, Shyamalan came roaring back to form in a big way with 2017's Split. On its own merits, the creepy kidnapping thriller is a well-made film buoyed by an acting masterclass from James McAvoy. Those factors alone would have been enough to make Split a comeback vehicle, but the capper was the final scene, which revealed the movie took place in the same universe as Unbreakable, Shyamalan's beloved superhero film from 2000.
In the immediate aftermath, fans began envisioning a showdown between Bruce Willis' David Dunn and McAvoy's Beast, and Glass quickly came into fruition. Going back to last year's San Diego Comic-Con, Universal has been generating hype and buzz for the project with a very visible marketing campaign that plays up the crossover event. Those efforts appear to be very worthwhile, since Glass is poised to do exceptionally well at the box office this weekend.
Related: The Most Brutal Reviews of Glass
According to Deadline, Glass is estimated to earn up to $120 million globally this weekend. That would be substantially higher than the worldwide debut of Split ($46 million), though it's hardly a fair comparison. Whereas Split's release dates throughout the world were staggered over the course of several months, Glass is premiering in a plethora of markets this weekend, giving it more of an "event" feel.
Though Glass has been plagued by bad early reviews, it should be critic-proof (at least, early in its run). For starters, this is a film some viewers have been waiting two decades for. There's palpable excitement to see Unbreakable characters David Dunn and Elijah Price return, and McAvoy's Split performance remains a fan-favorite two years later. Additionally, there hasn't been much of note arriving in theaters since the tail end of December, when a glut of holiday releases duked it out for box office supremacy. Post-Aquaman, casual audiences are hungry for a new mainstream film, and Glass certainly fits that bill. It will be interesting to see how strong Glass' legs are. There aren't many high-profile offerings on the horizon, but the reception does present a bit of a problem. If audiences are as sour on Glass as the critics seem to be, that'll hurt the movie's longterm prospects.
But even if Glass suffers a steep drop-off after a strong debut, it should still go down as a massive box office hit. It sports a micro production budget of only $20 million (peanuts compared to other major studio projects), so it should sail past its break even point in just a matter of days. If these projections pan out, Glass will have already turned a healthy profit for Universal and Disney by Martin Luther King Day. Shyamalan may wish the reviews were better, but he can rest easy knowing Glass is a winner commercially speaking.
Source: Deadline
This entry was posted by Screen Rant on January 15, 2019 at 4:01 am, and is filed under TV News. Follow any responses to this post through RSS 2.0. You can skip to the end and leave a response. Pinging is currently not allowed.