Grey's Anatomy: 15 Famous Cameos You Might Have Missed
As of 2019, Grey's Anatomy has been on for 14 years and 15 seasons. The show will probably be going on for another few years as Ellen Pompeo has claimed it will only end when she leaves the show. From 2005 to 2009, Grey's Anatomy was the king of drama and its ratings clocked in big time.
Due to its popularity, the show has had several A-list actors appear in a variety of roles. A sizable portion of these one-time appearances were even made when these actors weren't as popular as they are now, while the rest were already huge names. Here are 10 of the most famous cameos from Grey's Anatomy.
Updated by Saim Cheeda on March 22, 2020:  With the departure of Alex Karev from the show after over a decade and a half, Grey's Anatomy exits have become something fans want a retrospective look at. Due to this, many have come to realize the fact that a lot of big-time celebrities have appeared on the show.
Along with that, there have been some actors who have tasted great success in recent times, and with this their role on Grey's Anatomy will no doubt intrigue viewers. With all that in mind, we've added further names on this list for you to check out additional episodes from the show.
15

Mandy Moore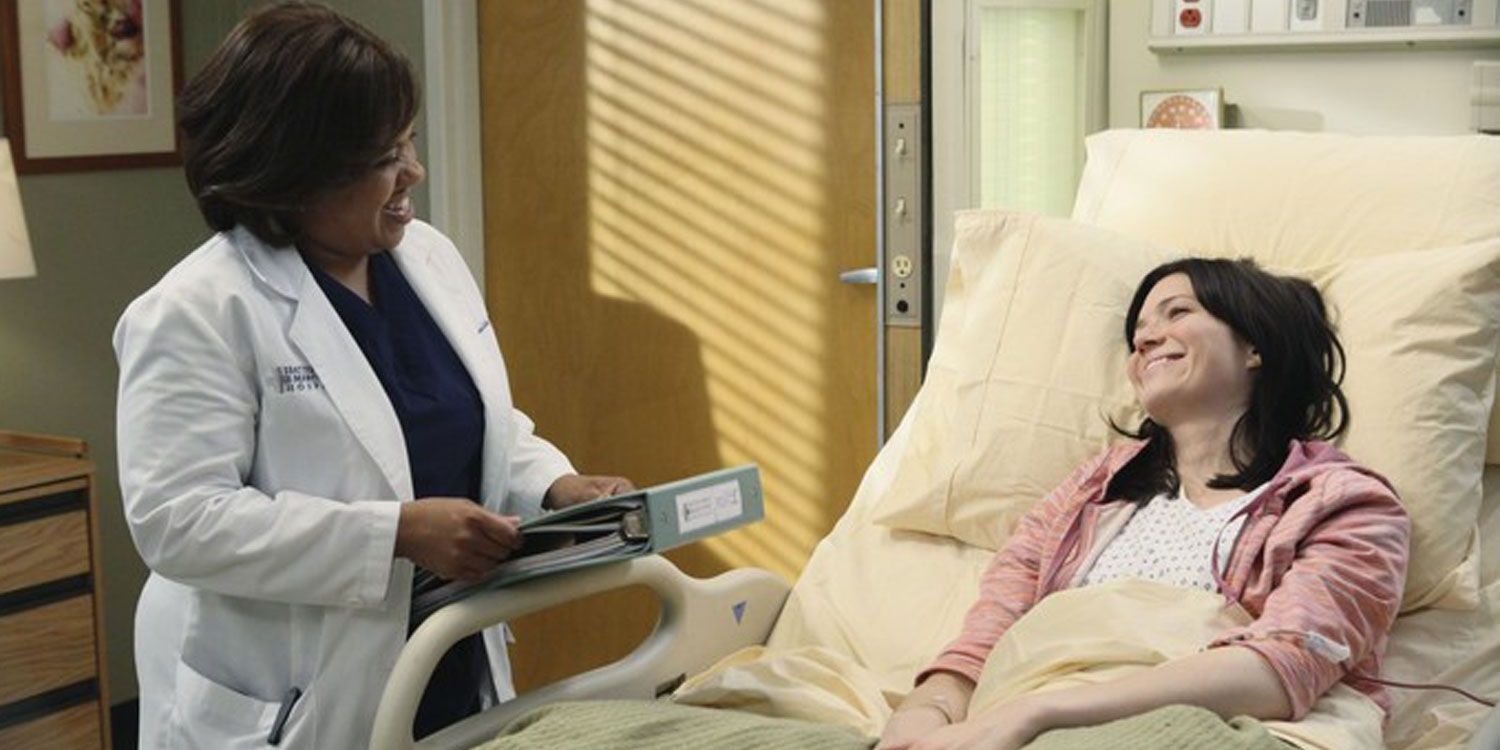 The current star of the ultra-popular This is Us, Mandy Moore had one of her first forays in drama television with Grey's Anatomy, where she had an extended arc. Her character, Mary, was a recurring patient of Miranda Bailey, who grew to have a connection with her.
After surviving the hospital shooting together, Miranda was distraught when Mary slipped into a coma months later. As she wouldn't wake up, Mary was taken off life support, making this perhaps the first instance where Mandy Moore had viewers in tears before she mastered it with This is Us.
14

John Cho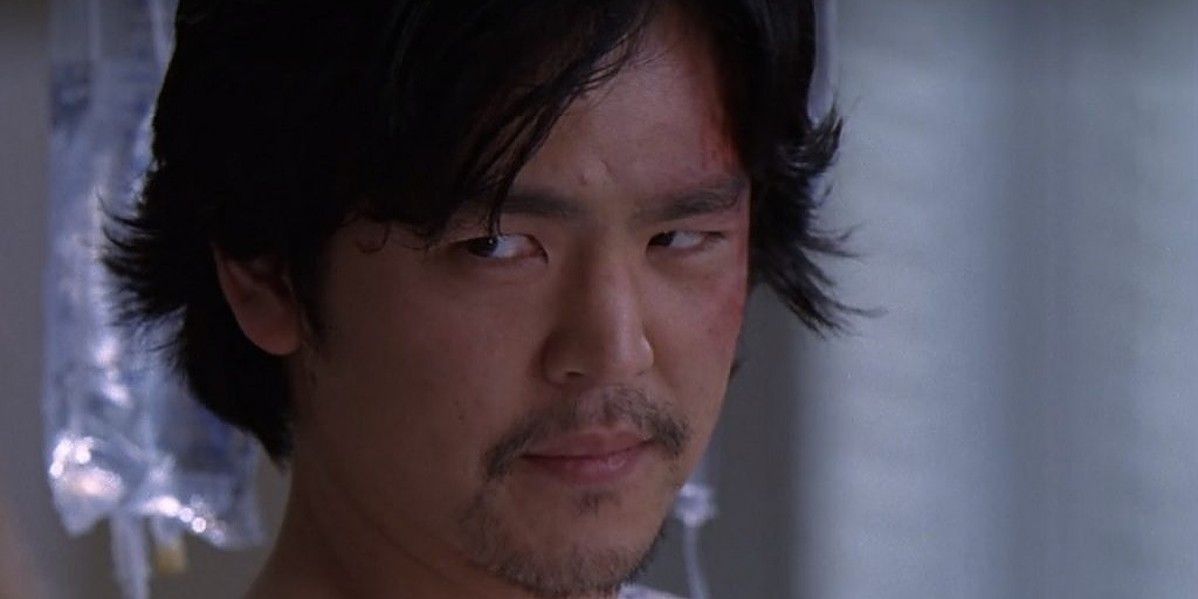 While Cho has become known for his ability to act in dramas after his well-received turn in Missing, he was still known as a comedy actor when he appeared in Season 2. Here, he played Marshall Stone, an intern from Mercy West, who fell asleep while driving, something that led to a colossal car crash.
While Marshall himself was fine, the accident resulted in the death of the person he hit with his car. This led to a period of grief for him, as Marshall felt guilty for what he did. After watching him in Harold & Kumar, this role really was a pleasant surprise from Cho.
13

Christina Ricci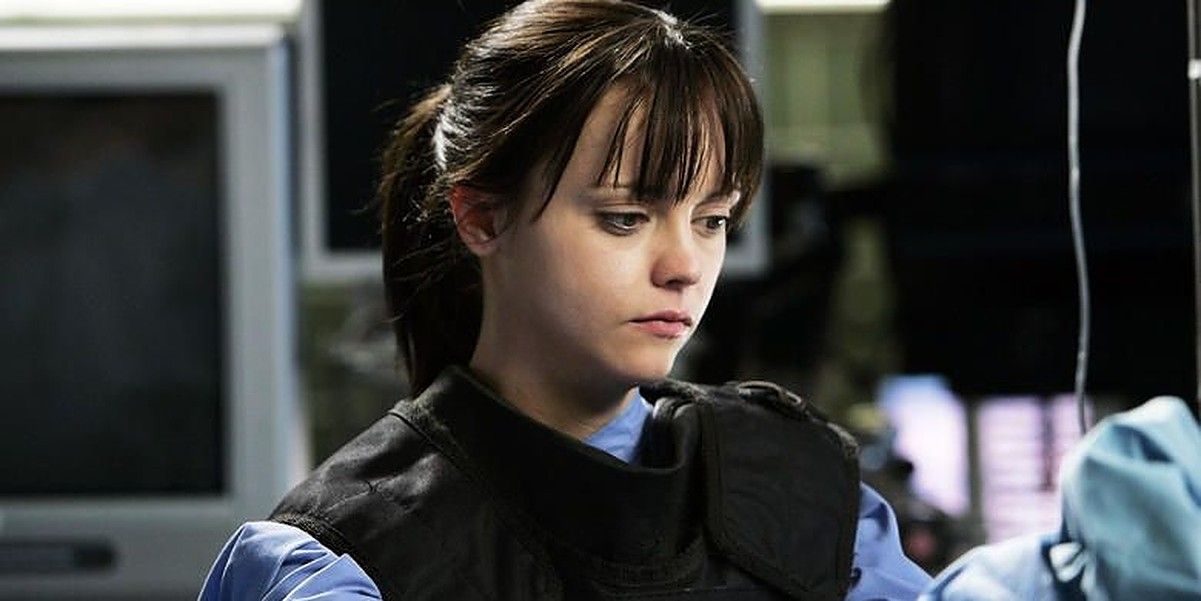 You'd think Ricci would've been in a bigger role, since at the time she'd already appeared in popular movies the likes of Addams Family and Sleepy Hollow, but her relatively smaller part as paramedic Hannah Davies has become forgotten over the years.
It was still a crucial role, though, as Hannah was the only reason a bomb didn't go off in the hospital. With Hannah keeping the bomb inside a patient from activating, her appearance was filled with tension-induced moments.
12

Jurnee Smollett-Bell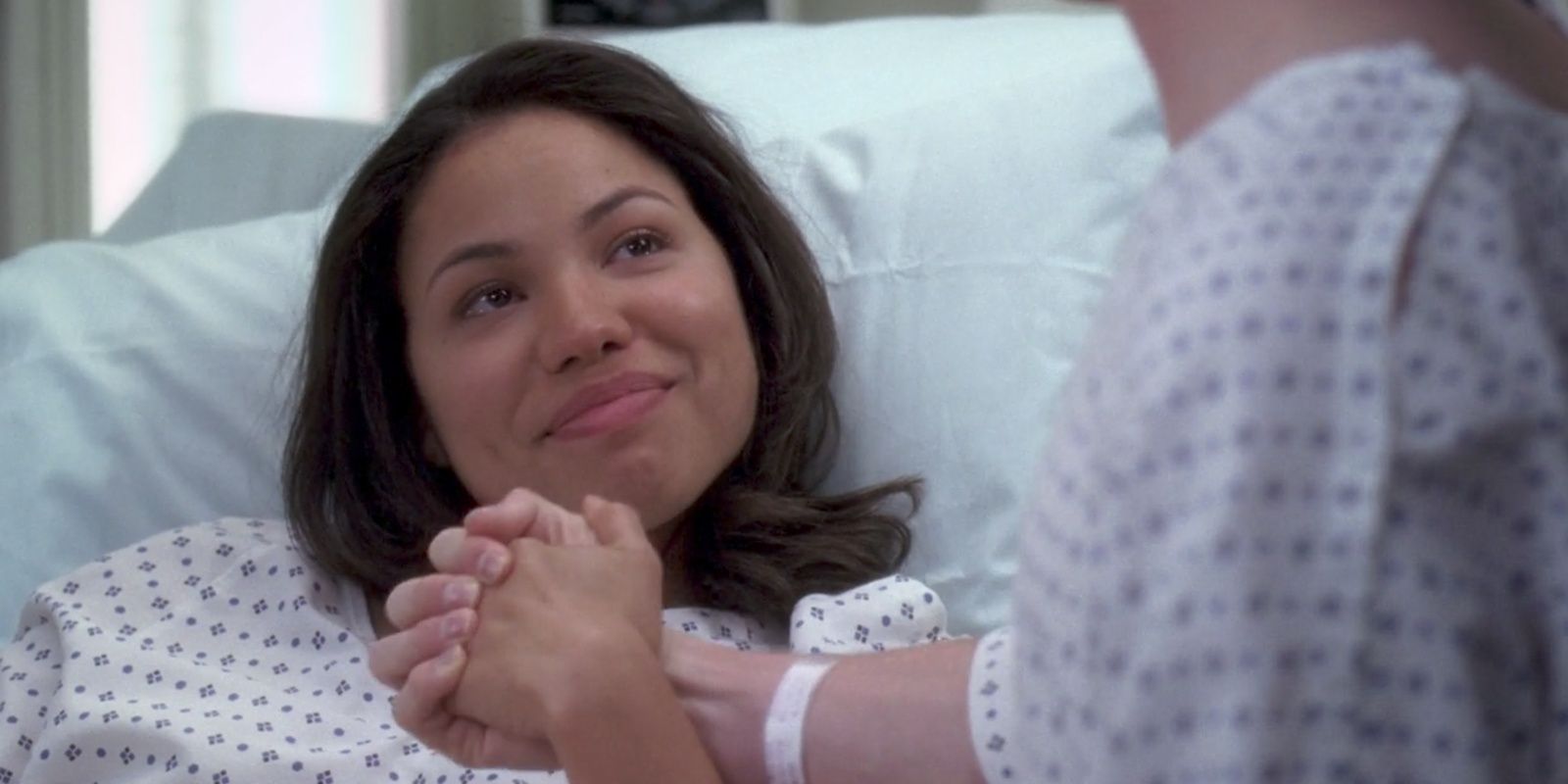 One of the stars of Birds of Prey, the actress followed up her previously well-known role as Michelle Tanner's best friend in Full House with an appearance in the Season 4 finale. Here, she played Beth, a girl with a seemingly inoperable tumor in love with a boy with a similar problem.
This story, which was something like The Fault in Our Stars, ended the same way as the novel as Beth survived while her boyfriend died. Over a decade later, this appearance will definitely get more attention since the actress is now a superhero.
11

*Seth Green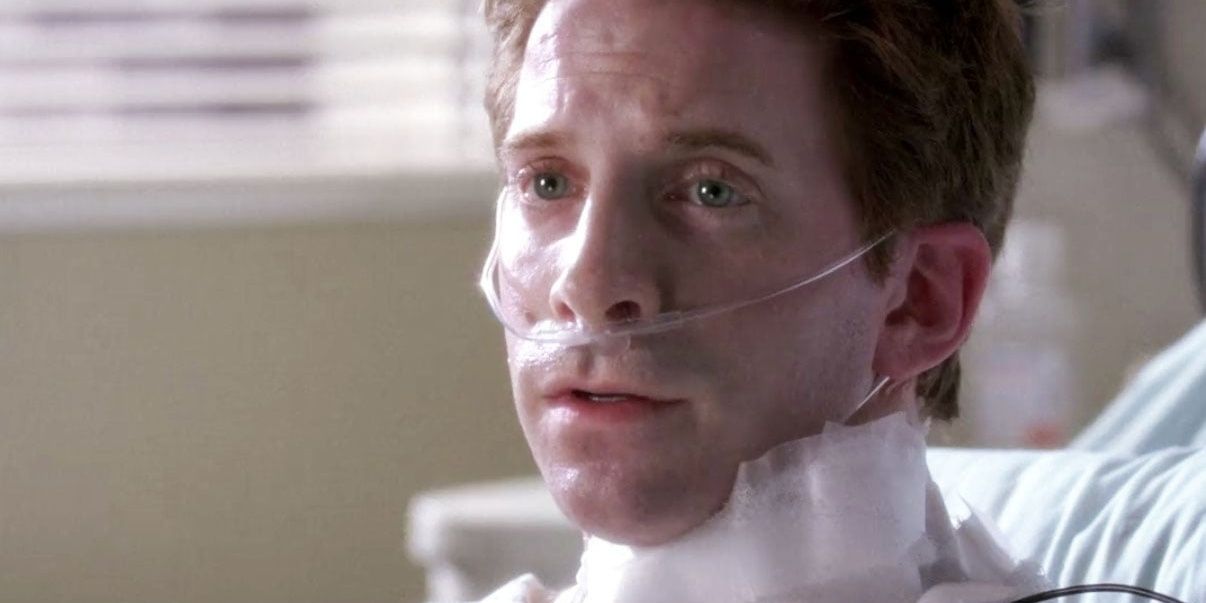 Here's another comedian you'll be surprised to find out not only had a dramatic role, but also a tragic one. Seth Green played Nick, a man suffering from an enlarged tumor in his neck. After the tumor burst, Nick ended up dying due to blood loss.
This was a two-episode stint for Green, during which he'd done enough to gain the audience's sympathy, making his dying moment all the more saddening -- which is an even bigger shame since not many tend to remember he was ever on Grey's Anatomy.
10

Faye Dunaway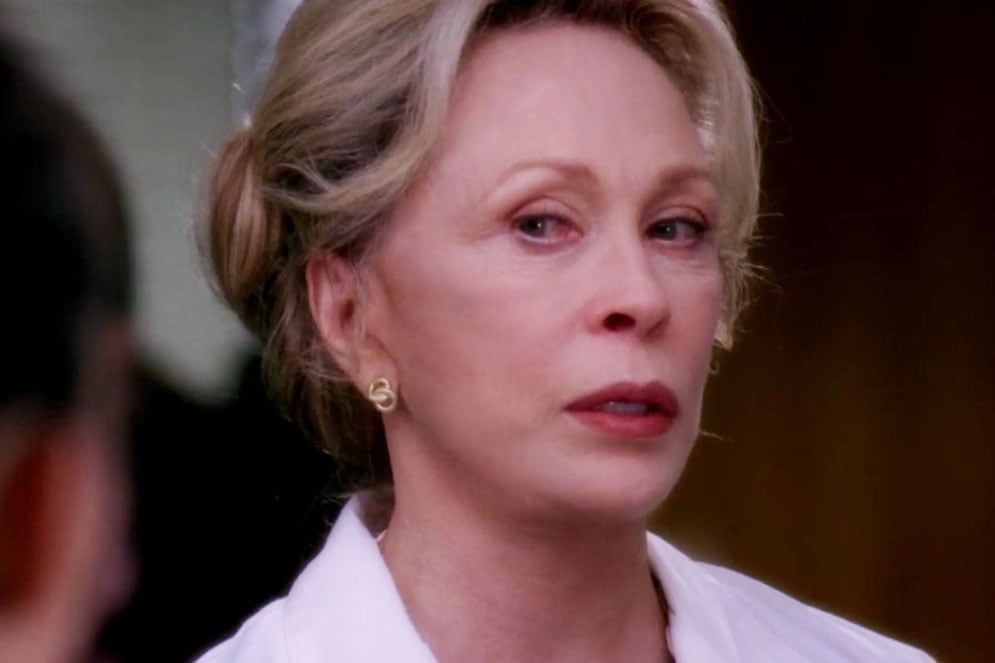 Bagging an Oscar-winning actor is a big deal for any show, but Grey's Anatomy brought in one of the big guns by casting Faye Dunaway. She played Dr. Campbell, a gifted doctor going on into her older years.
Dunaway's character was meant to symbolize an older version of Cristina; someone who put her career before everything else and didn't know when to quit. She was there for just the one episode but had a big impact by inadvertently teaching valuable life lessons to both Cristina and Owen.
RELATED: 22 Storylines Grey's Anatomy Wants Us To Forget.
9

Abigail Breslin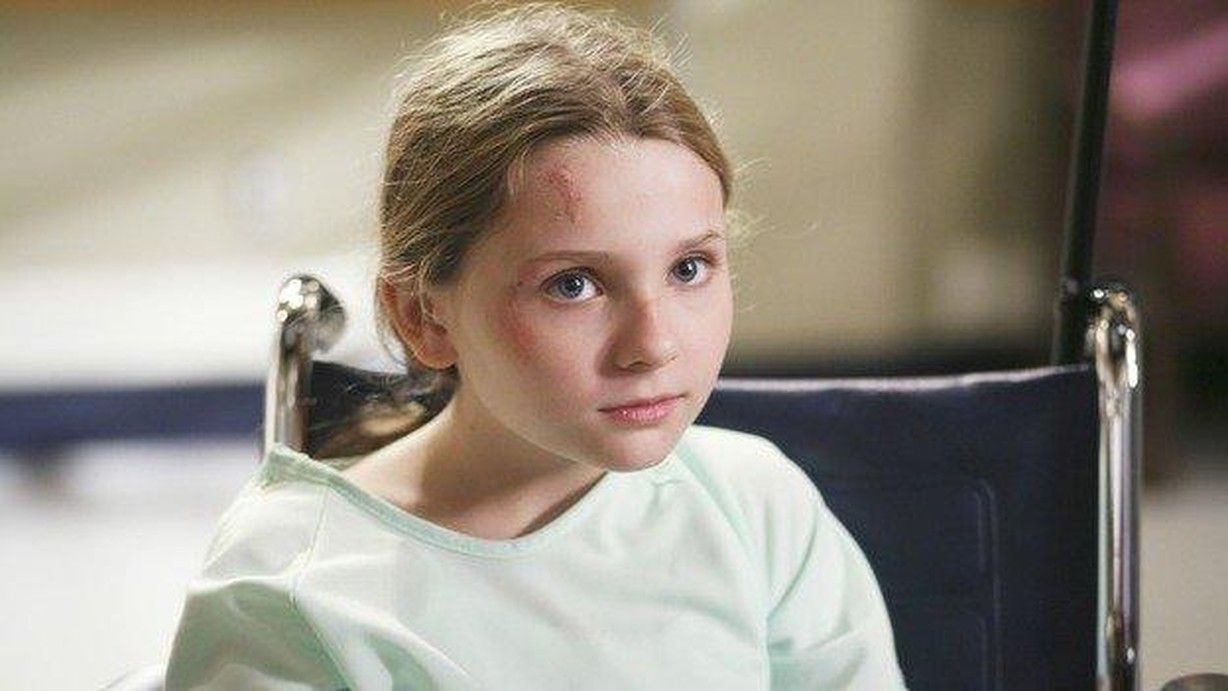 Weirdly enough, Abigail Breslin isn't as much of a big deal now as she was back when she was hot on the heels of an Oscar nomination from Little Miss Sunshine. Her appearance brought about an unusual happening of a child actor bringing in significant star power.
The character she played was of a child who could feel no pain. To her credit, Abigail did a phenomenal job of a little girl whose "superpower" meant she had no trepidation during days of youth.
8

Elisabeth Moss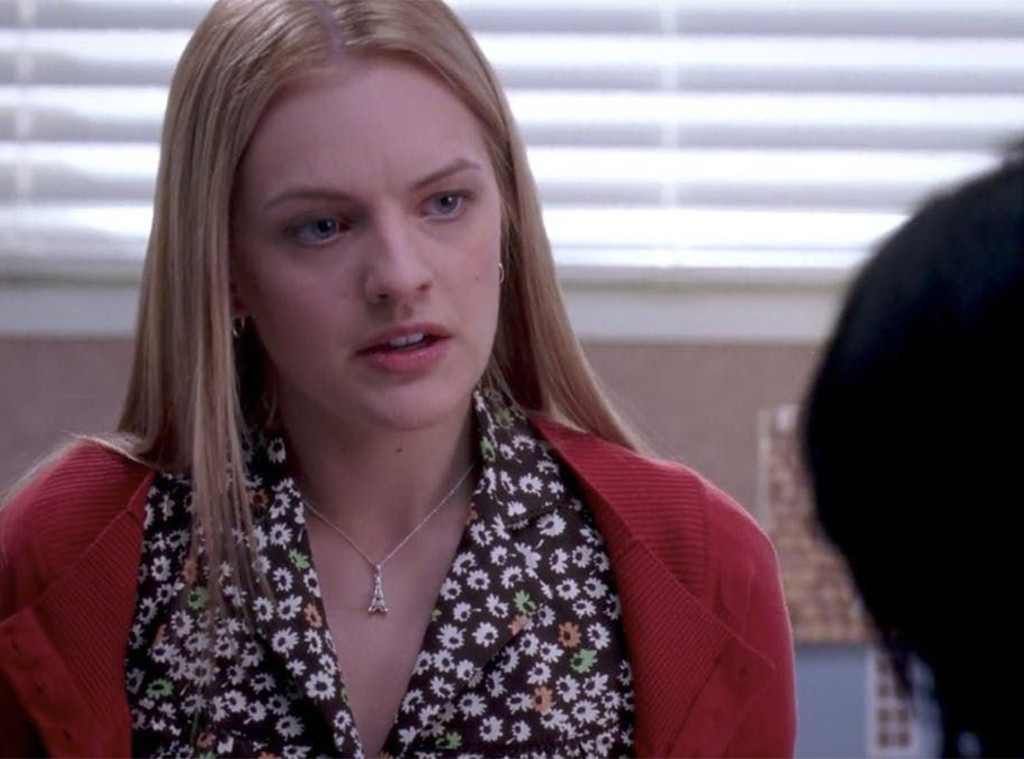 Before she was turning heads on The Handmaiden's Tale and winning awards left and right, Elisabeth Moss appeared in a season three episode of Grey's Anatomy. Her role was hardly a standout; in retrospect, however, viewers will want to get a closer look at her performance given her new stardom.
Her character was of a young woman who was fiercely protective of her mother. Like most of Grey's Anatomy tragedies, her character's mother passed away in the same episode, leaving her devastated.
RELATED: The Handmaid's Tale Images Reveal Elisabeth Moss in Hulu's Series
7

Sarah Chalke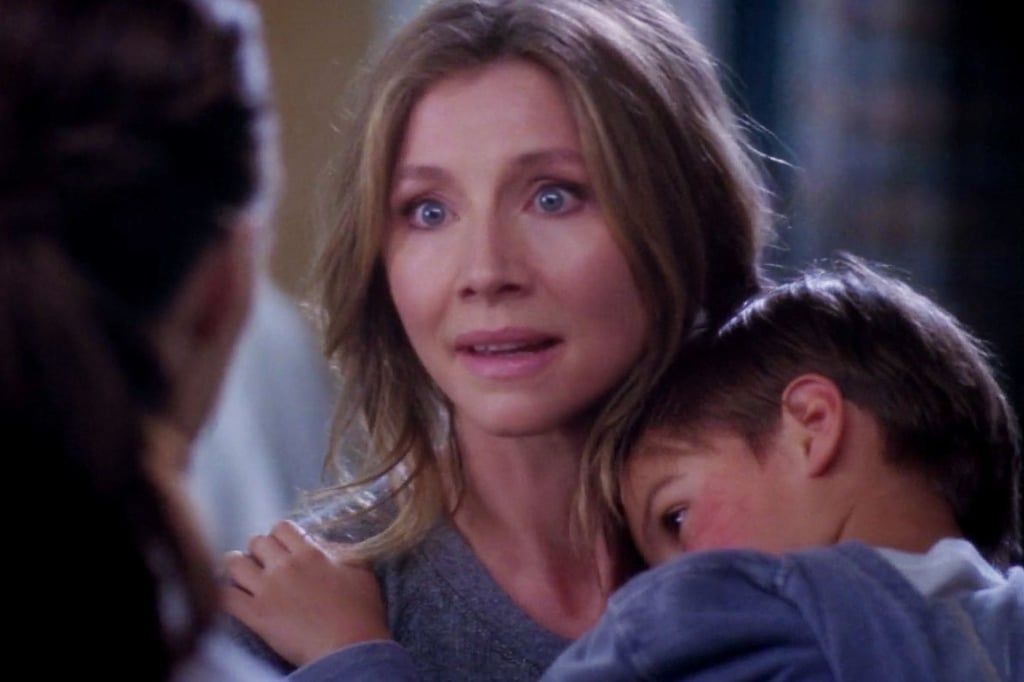 According to TV doctor years, Sarah Chalke had clocked in nine years of experience already from her days on Scrubs before she showed up on Grey's Anatomy. This appearance would bring back a lot of fond memories of her days as Dr. Elliot Reid, and you'd expect her to know all the Doctor lingo herself during the episode.
Sarah played a mother wracked with worry over the condition of her son, who was severely sick but was continually diagnosed as perfectly healthy. The episode highlighted how well Sarah could do drama.
PREVIOUSLY: 25 Things That Don't Make Sense About Izzie And Alex's Relationship.
6

Doris Roberts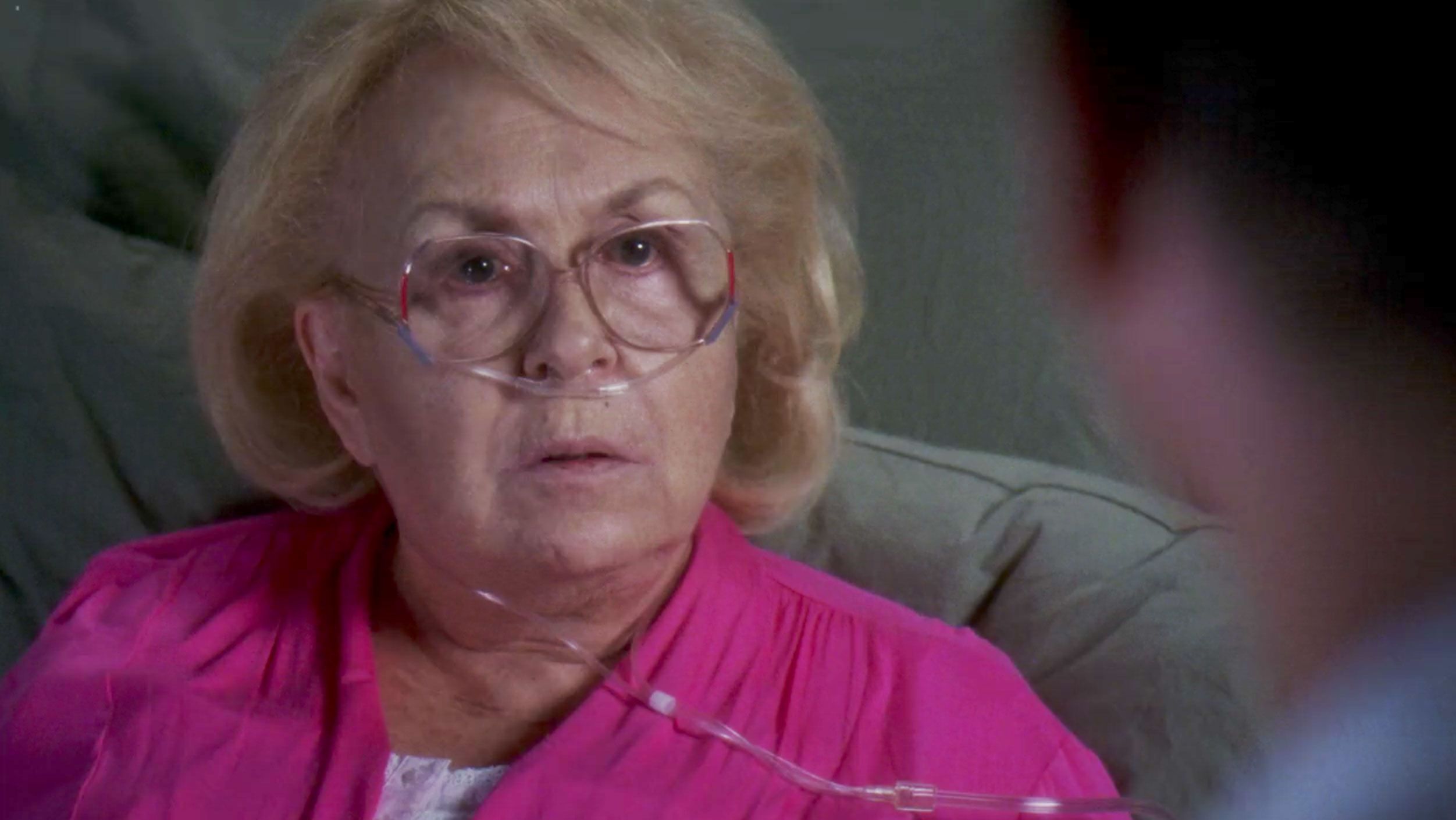 Doris Roberts had a history of playing a nasty old lady from Everybody Loves Raymond and channeled back to those days when playing another piece of work on Grey's Anatomy. Her performance was without a doubt superb, but few felt bad for Gladys Pulcher when she passed away.
The story had to do with Gladys being a wealthy person on her deathbed, and Alex wanting to snag a large sum from her before she passed as a charity donation. The plot wasn't all that memorable, but the Emmy-winning Roberts was a big score for the show.
PREVIOUSLY: Here are 20 Things Wrong With Alex Karev
5

Laurie Metcalf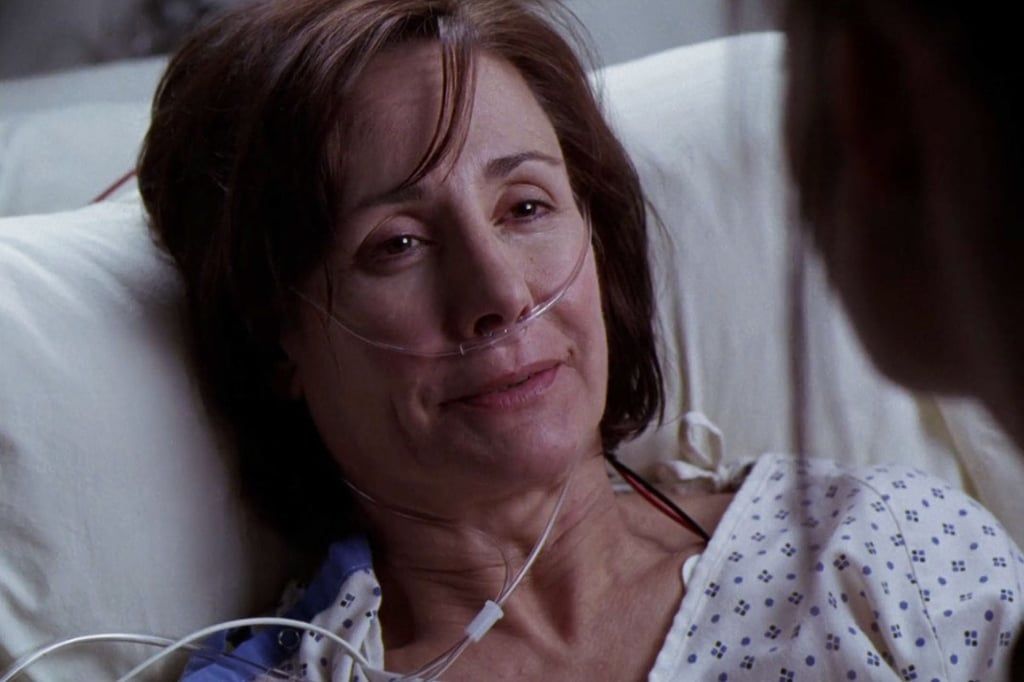 Speaking of Emmy-winners, we now look over at another multi-time winner along with an Oscar nominee. Laurie Metcalf, known to younger viewers as Sheldon's mom in The Big Bang Theory, appeared on Grey's Anatomy playing another motherly figure.
This time around, her character wasn't comedic; instead, it was a much more solemn role where her character was on her last breath. She would refuse to tell her daughter her time was up throughout the episode, before giving in to her fate and informing her daughter of the impending death.
4

Dylan Minnette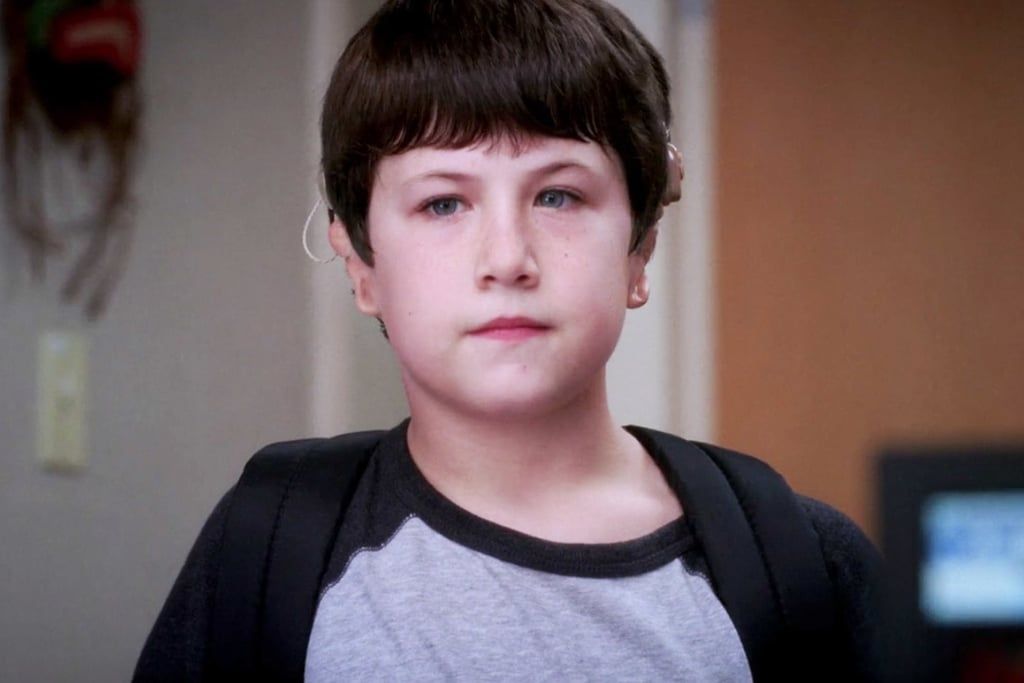 You most likely didn't recognize this kid, but he's one of the hottest young talents out there right now due to Dylan's role in 13 Reasons Why. Since he's just 22 years old now, his appearance in a 2007 episode would hardly have met with significant buzz.
He had a unique appearance on the show as a young boy with a condition that resulted in him having no ears. Dylan's used to playing troubled young persons as seen in 13 Reasons Why, but this was his first challenging role.
3

Demi Lovato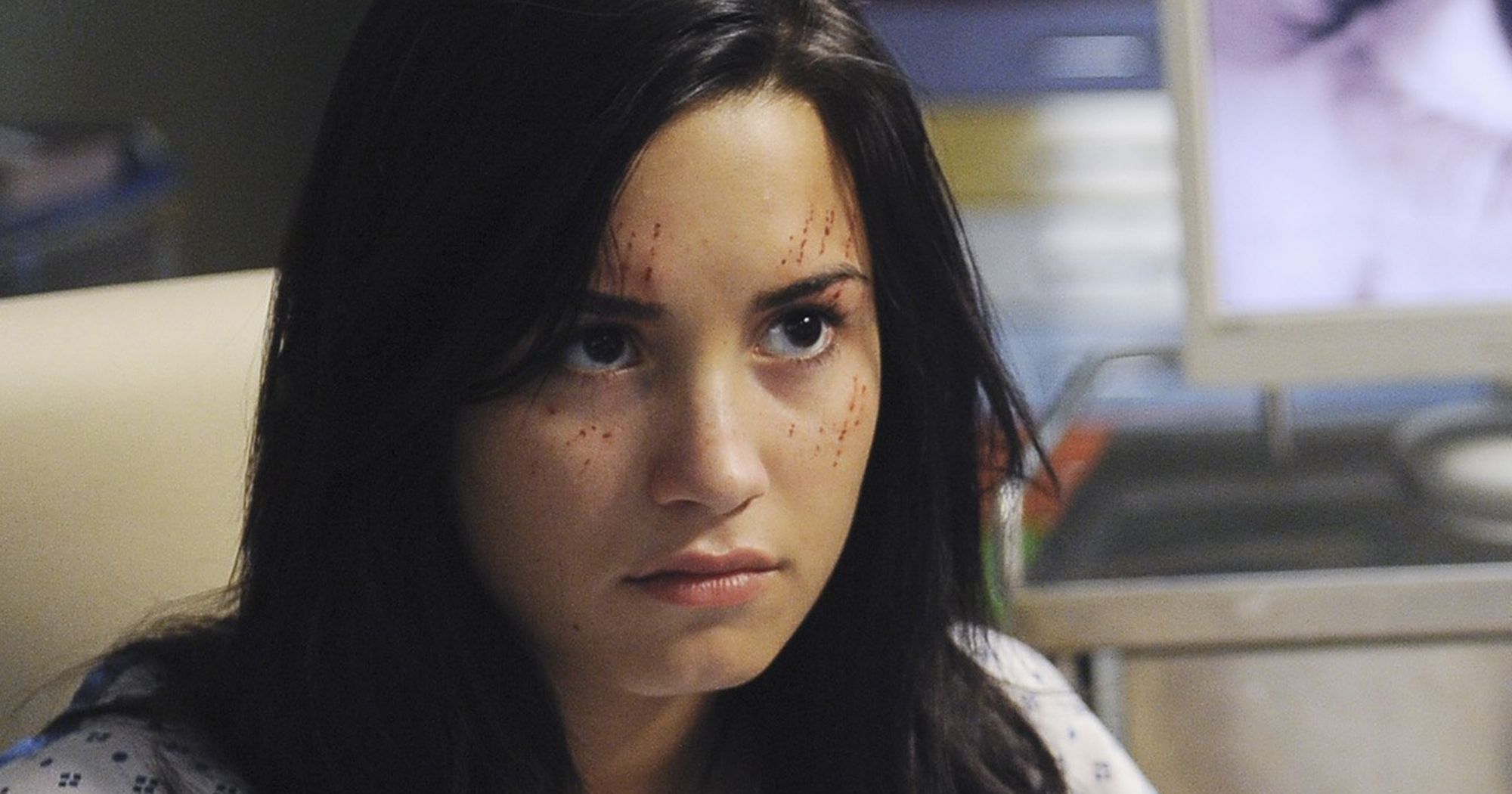 Demi Lovato's had her fair share of medical problems over the course of her life, and perhaps this was the reason why she wanted to play a patient on Grey's Anatomy. She was already a big star thanks to her role on Sonny with a Chance, but this angle was hardly played for laughs.
Her storyline dealt with diagnosing her with the wrong condition of schizophrenia and the story brought Alex and Lexie together. Her performance was nothing like her Disney Channel gigs, which can only be a good thing.
RELATED: 25 Things Wrong With Mark Sloan We All Choose To Ignore
2

Sarah Paulson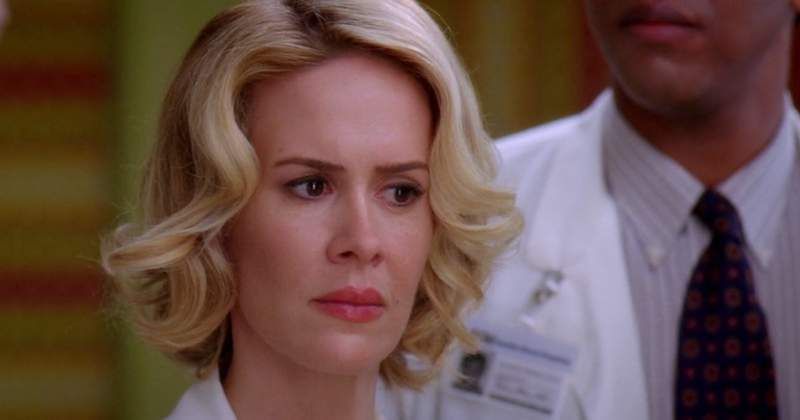 Sarah Paulson has been in the game of acting for a long time but it has only been recently—mainly thanks to American Horror Story—that she has tasted huge success. During the time she wasn't so well-known, Sarah appeared on Grey's Anatomy in a very pivotal role.
Playing the younger version of Ellis Grey, Sarah was never supposed to steal the spotlight to her playing the part; an insight into Ellis' early life was the real source of intrigue for viewers. Now, people will mainly watch it for Sarah instead.
1

Millie Bobby Brown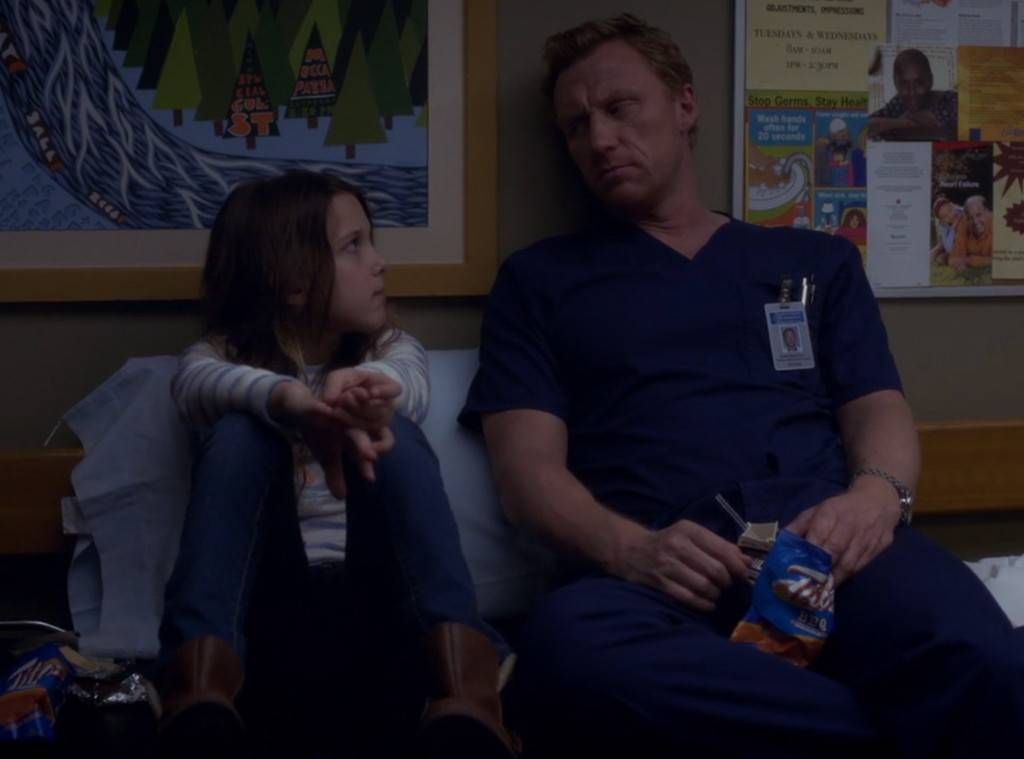 Before her insane popularity from Stranger Things, Millie Bobby Brown played a very impressive role on Grey's Anatomy as an 11-year-old girl who saved the life of her mother through messages relayed by Owen on the phone.
An earthquake had hit where she lived and the little girl's mother had ceased breathing; with no way out, the child would call the hospital and follow through instructions. It was a challenging part but Millie did an excellent job with it. No wonder she bagged the main role just a few years later on Stranger Things
NEXT: 20 Mistakes Fans Completely Missed In Shondaland Shows.
This entry was posted by Screen Rant on January 13, 2019 at 10:01 am, and is filed under TV News. Follow any responses to this post through RSS 2.0. You can skip to the end and leave a response. Pinging is currently not allowed.