Guardians of the Galaxy Actors Return for Avengers: Endgame Reshoots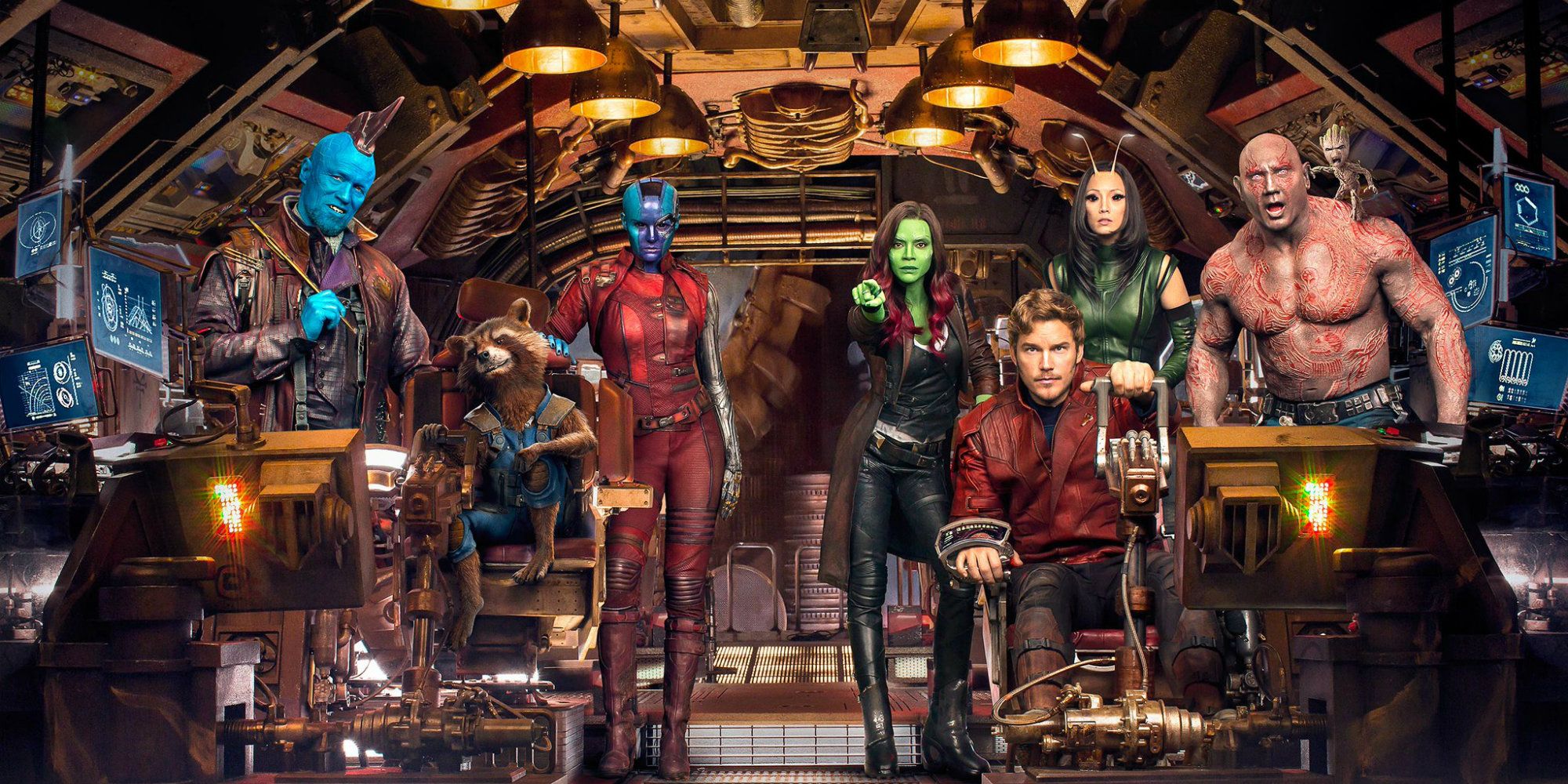 Avengers: Endgame reshoots bring Zoe Saldana and Karen Gillan back on the set to reprise their Guardians of the Galaxy roles as Gamora and Nebula. Additional photography for the upcoming MCU film began in September and was believed to wrap up the next month, but apparently, there was still some extra work that needed to be done at the beginning of the year.
Playing Thanos' (Josh Brolin) adopted daughters, Nebula and Gamora had a tumultuous relationship growing up. But they finally came together following the events of Guardians of the Galaxy Vol. 2. It was revealed in Avengers: Infinity War that since then, they had been working together to keep the location of the Soul Stone from the Mad Titan. Unfortunately, they were both caught by their ruthless father, forcing out the information on Gamora. In the end, they had very different fates -  Gamora died after she's sacrificed for the Infinity Stone, while Nebula lived to ensure that Thanos pays for everything his done to him and the whole universe. Despite that, it appears that the sisters will reunite in Endgame as hinted by both Saldana and Gillan.
Related: Avengers: Endgame's Marketing May Not Show Footage After First 20 Minutes
Taking to their social media pages (via CBR), Saldana and Gillan shared that they were recently back on the set of Endgame to reprise their roles as Gamora and Nebula during reshoots. Saldana posted on her official Instagram account a video of herself on the make-up chair, taking off make-up as her character. Meanwhile, Gillan revealed on Twitter that she's also done filming additional scenes for the film as Nebula around the same time.
It's unknown if there are any other actors back on the set for Endgame reshoots as only Saldana and Gillan shared their recent whereabouts on social media. But if it was only the two of them, chances are that the scene in question will have something to do with their relationship and perhaps, even shared history with Thanos. Their bond was one of the important ones in Infinity War with Gamora sacrificing the location of the Soul Stone for the safety of her sister, leading to her death in Vormir. Other than Tony Stark/Iron Man (Robert Downey Jr.), they have the most personal connection to the Mad Titan being his adopted daughters. And since Avengers 4 is expected to wrap up Thanos' arc in the MCU, it's only fitting that they factor into tying that loose plot.
At this point, it doesn't seem like Saldana is sticking to the notion that Gamora is dead. Of course, just because she's appearing in Avengers: Endgame doesn't necessarily guarantee that she'll be brought back to life, especially with the film toying with the concept of time travel. What's curious now is if the succeeding trailers for Avengers 4 will also include her (or other supposedly dead characters) considering that she's already confirmed her appearance. Much has been known about the great lengths that Marvel Studios went through to ensure the plot for the twin Avengers sequels are kept tightly under wraps, Saldana could've easily been given the mandate to not share anything on social media, and yet she did, so that means that somehow Disney and Marvel Studios are okay with this.
Source: Zoe Saldana, Karen Gillan (via CBR)
This entry was posted by Screen Rant on January 17, 2019 at 5:01 am, and is filed under TV News. Follow any responses to this post through RSS 2.0. You can skip to the end and leave a response. Pinging is currently not allowed.