Halloween (2018) Honest Trailer: A Snazzed Up Reboot of the Original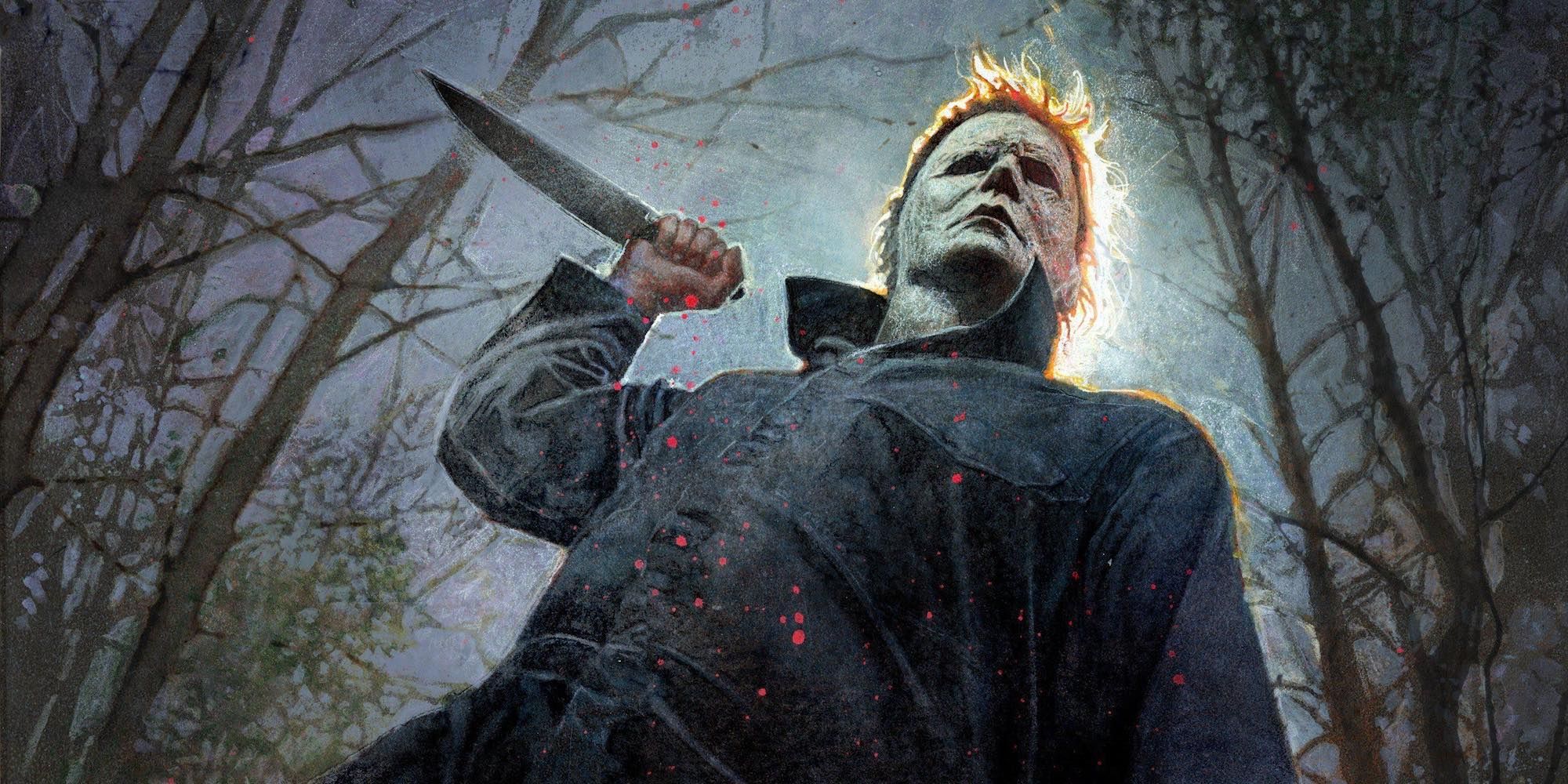 Halloween (2018) is the latest film to receive the Honest Trailers treatment. The Halloween franchise has released 11 films over the past 40 years, the latest being the David Gordon Green-directed Halloween. Unlike other sequels, Halloween was unique since it retconned everything besides the first film, and brought back Jamie Lee Curtis as Laurie Strode with John Carpenter as the composer.  
While most of the Halloween sequels weren't very well-received, last year's Halloween got mostly positive reviews and the film was even certified Fresh on Rotten Tomatoes, the first time that had happened for a Halloween movie since 1978. Needless to say, Halloween broke box office records and brought in a nice chunk of change for Universal Studios. The box office run for the film is over, but the movie has received an Honest Trailer just in time for the Blu-ray release of Halloween.
Related: Halloween Deleted Scene Explains Cameron's Sudden Disappearance
Posting on YouTube, Screen Junkies pokes fun at the most recent Halloween sequel, calling it a snazzed up reboot of the original. Screen Junkies calls out the filmmakers for their use of cheap jump scares and for basically just remaking the first film. They also joke that the filmmakers turned Laurie Strode into a new version of Sarah Connor from the Terminator franchise, before nicknaming her Clint Eastwoman. Screen Junkies' full honest trailer can be seen below.
Halloween may have some horror movie tropes like this Honest Trailer points out, but the film still did well enough to warrant a sequel. In fact, shortly after the film was released, Danny McBride confirmed that Halloween sequel talks were happening. Curtis has already announced that she would return as long as Green did, but so far nothing has been confirmed. Halloween has certainly already made its budget back for Universal, but the studio has even more to gain now that the film has been released on Blu-ray and DVD.
This Honest Trailer points out some things that could have been improved, but the film is no doubt loved by die-hard horror fans. While the film does fall victim to some horror movie tropes, horror fans will be inclined to pick up the movie to add to their collection. Hopefully, the team behind the next Halloween sequel will listen to this Honest Trailer's criticisms and improve going forward. That being said, even with Screen Junkies criticizing the movie in a funny way as they always do, even they can admit that the film was the best sequel the Halloween franchise has gotten.
Source: Screen Junkies
This entry was posted by Screen Rant on January 15, 2019 at 1:01 am, and is filed under TV News. Follow any responses to this post through RSS 2.0. You can skip to the end and leave a response. Pinging is currently not allowed.