Halloween Producer Confirms [SPOILER] Released Michael Myers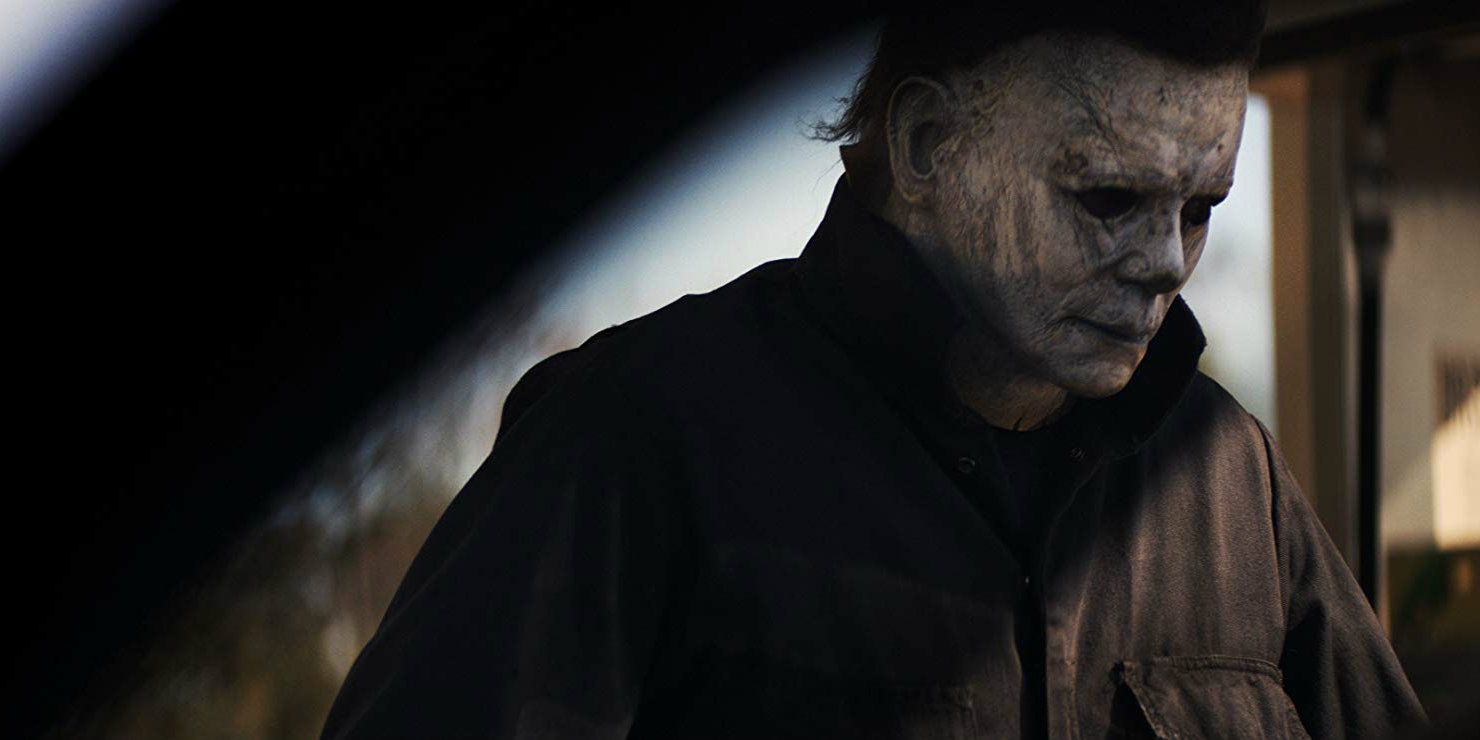 SPOILERS for Halloween (2018) ahead.
-
Halloween (2018) producer Ryan Turek has confirmed the fan theory that Dr. Sartain helped Michael Myers escape from prison in the film. After years of critically-derided sequels and a divisive Rob Zombie reboot in 2007 (followed by its own sequel in 2009), the Halloween franchise got back to basics with last year's installment of the same name. The sequel, which David Gordon Green directed and cowrote with Danny McBride and Jeff Fradley, ignored everything but John Carpenter's original 1978 Halloween and even brought Jamie Lee Curtis back as Laurie Strode, following the character's demise in Halloween: Resurrection.
Green's film, like Star Wars: The Force Awakens and Mary Poppins Returns, is as much an homage to the first movie in the series as it is a continuation. And like those movies, the approach worked, resulting in a Halloween sequel that managed to impress critics and general audiences alike, all while turning a hefty profit at the box office. It even subverted the franchise's formula in some ways, be it by having three generations of Strode women (Laurie, her daughter Karen, and granddaughter Allyson) team up to defeat Michael or revealing that Dr. Sartain - or, as Laurie calls him, the new Dr. Loomis - was fascinated by Michael's evil nature, rather than horrified by it.
Related: Halloween 2018 Deleted Scene Shows Just How Awful Michael Myers Is
Speaking of the not-so-good doctor: fans have speculated that Dr. Sartain was responsible for freeing Michael in the first place and helping him escape the bus that was transporting him (and several other inmates) to a high-security institution, near the beginning of the film. Turk confirmed as much during our exclusive interview with the Halloween producer for the movie's home video release, saying:
We love to be ambiguous but all signs are pointing to absolutely. Sartain orchestrated all of this. It's funny because we were talking about the roles and role-reversal. I always called Sartain the anti-Loomis. He was a doctor who came up under Loomis and who studied but his whole belief system and what he wanted to explore with Michael was obviously much different than what Loomis ever wanted. And then Laurie became Loomis in a way. She was the obsessive, crazed, gun-toting, "We need to get this evil off the streets" persona. But, yeah. I think what the answer you're looking for - did Sartain let him off the bus? And it's like, yeah. Absolutely.
As mentioned, this doesn't exactly come as a shock: fans had already guessed as much and Dr. Sartain practically confirms this to Allyson in the film, after he kills Deputy Hawkins and even puts on Michael's mask. Still, it's nice to get some official confirmation on that front. Turek went a bit further in our interview and discussed how the Sartain character evolved from the version featured in early versions of the Halloween screenplay to the one in the actual movie:
Sartain had an interesting evolution in the sense that in early drafts, and in early notions of what the story was going to be, he was going to be a cop. And he was going to be this kind of Bad Lieutenant-esque, Haddonfield police officer. And in the early discussions, it was, not only do you have Michael on the streets who's pure evil, but you have a very human evil. Someone who does talk and is charismatic. So you had on Halloween night these two threats out there. And then, rightfully, I think, David and Danny and Jeff course corrected that and filtered some of those ideas into this very interesting character of Sartain. If you have a new Halloween movie, you have to have a new doctor figure, and I think that what they did with Sartain. I thought that it's a good flip. It definitely surprises people.
Sartain makes for an interesting foil to Michael in the film (like Turek said), which is why it's too bad he's not actually in the movie all that much. In fairness, there's a lot going on in Halloween as is, between Laurie and her family's storylines, the plot thread involving a pair of true-crime podcasters documenting the Babysitter Murders' fortieth anniversary, and everything involving Michael's escape and subsequent return to Haddonfield. It might be for the best that Halloween doesn't dive deeper into Sartain's psychology, lest it remove some of the mystery around his descent into insanity. Either way, he learned the hard way that Michael doesn't take kindly to obsessive fanboys, resulting in one of the film's most memorable (and certainly most brutal) onscreen deaths.
Halloween is out on home video (including, DVD and Blu-ray) starting today.
This entry was posted by Screen Rant on January 15, 2019 at 5:01 am, and is filed under TV News. Follow any responses to this post through RSS 2.0. You can skip to the end and leave a response. Pinging is currently not allowed.