Happy Death Day 2U Release Date Changed Out of Respect for Parkland Shooting Victim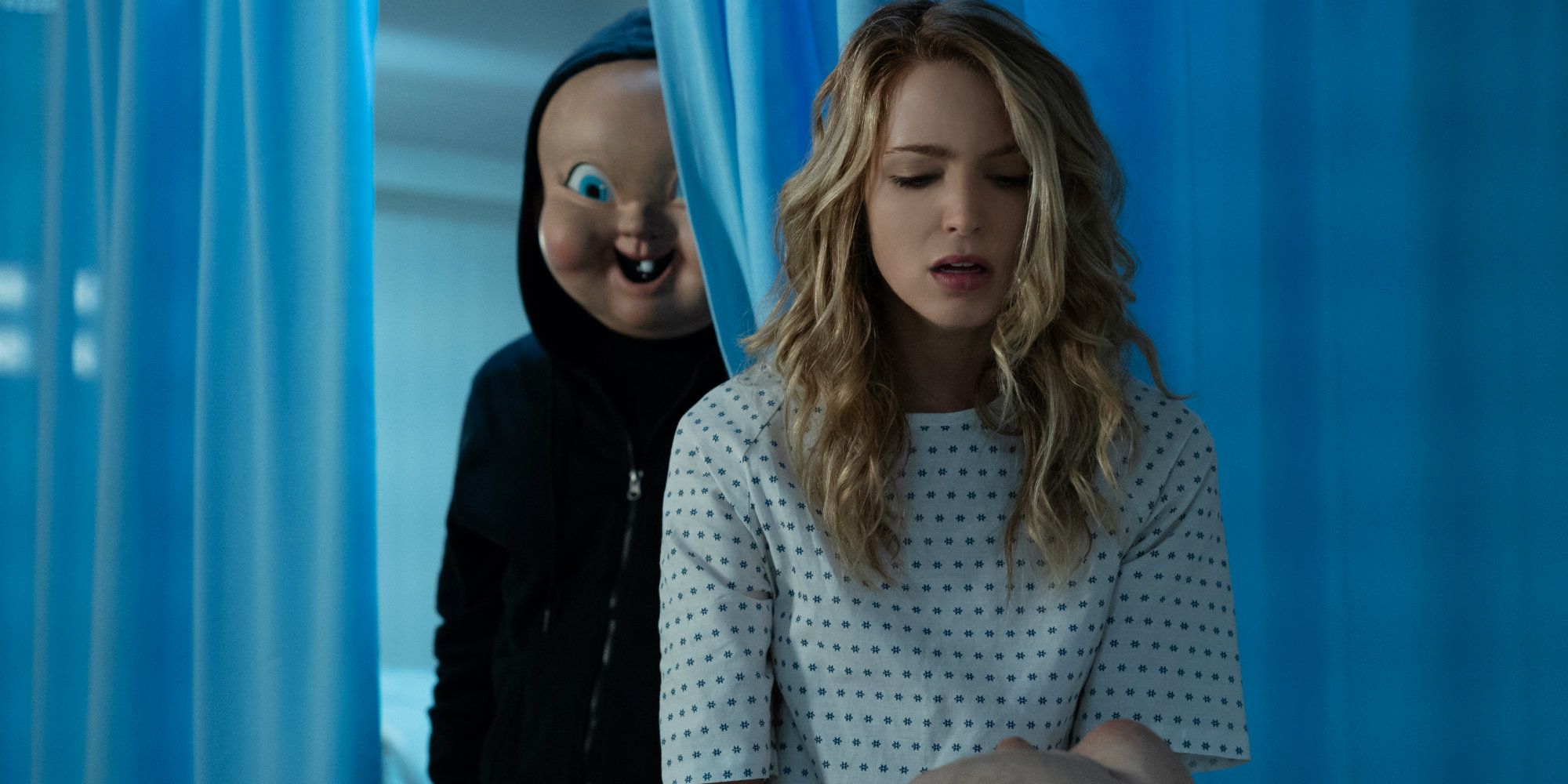 Universal Pictures has changed the release date of their upcoming horror flick Happy Death Day 2U in honor of the Parkland Shooting. The sequel to Happy Death Day was original scheduled to come out February 14, for anyone looking for some scares on the most romantic day of the year. However, considering what that date now means to the community of Parkland, Florida, the film is now set to come out on February 13 instead.
Happy Death Day is a slasher-meets-Groundhog Day-style film in which Tree Gelbman (Jessica Rothe) has to die over and over on her birthday until she identifies and stops her killer. The movie was a success, largely in part due to the budget of $5 million. So, it wasn't long before a sequel was announced, and it appears that the sequel is upping the stakes. Tree is no longer the sole target of a masked killer. If the trailers are anything to go by, she will have to die again and again in order to save the lives of boyfriend Carter (Israel Broussard), his roommate Ryan (Phi Vu), and former adversary/roommate Lori (Ruby Modine). But, while fans of the first film are excited for next month, for some, February is nothing more than a reminder of a terrible tragedy.
Related: Happy Death Day 2U Trailer: Tree is So Done With Time Loops
The call for Universal to rethink the release date came from Fred Guttenberg, whose daughter Jaime was killed in the mass shooting at Marjory Stoneman Douglas High School. Guttenberg turned to Twitter to point out that for him and others who lost someone on the February 14, releasing a movie titled Happy Death Day 2U felt insensitive. According to EW, the studio responded, choosing to push the date up to February 13, so as to still catch the Valentine's Day weekend crowd.
The studio then went one step further. Not only have they changed the release date, but Universal announced that the film will not be aired in Parkland, Florida or any of the surrounding areas. The decision was made in order to honor the lives lost, with Universal Pictures saying, "The studio understands the importance of memorializing the February 14 date as an opportunity to continue to allow the Parkland community to heal."
February 14, 2019 is the one year anniversary of when 17 lives were lost at Stoneman Douglas. For those who survived the tragedy or lost someone in it, next month marks a painful reminder. Universal's decision  to listen to Guttenberg's appeal to change Happy Death Day 2U's release date was a wise way to ensure the film was still ready for Valentine's while also showing respect to the victims of Parkland.
Source: EW
This entry was posted by Screen Rant on January 19, 2019 at 7:01 am, and is filed under TV News. Follow any responses to this post through RSS 2.0. You can skip to the end and leave a response. Pinging is currently not allowed.