Henry Cavill Has No Plans to Regrow Infamous Mission: Impossible Mustache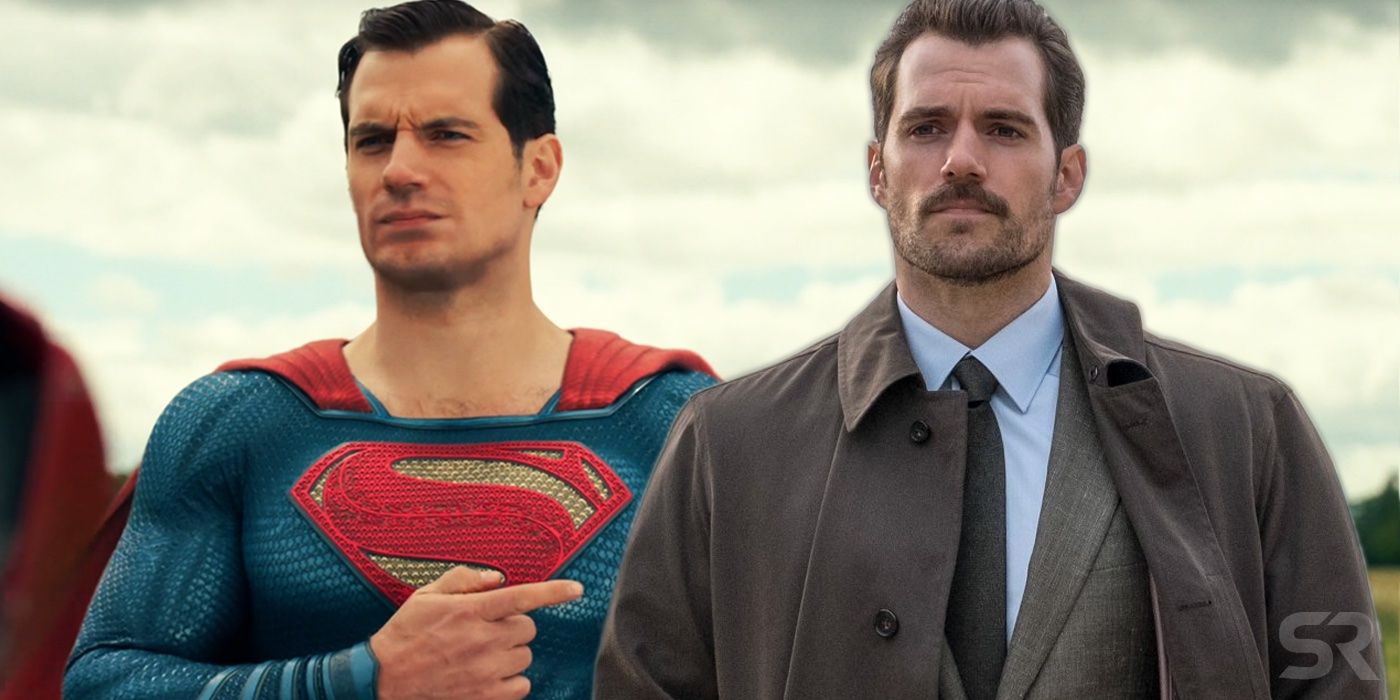 Don't expect Henry Cavill to sport the mustache he was rocking in Mission: Impossible - Fallout anytime soon, as he doesn't have any plans to regrow it, at least in the foreseeable future. Joining the Tom Cruise-led thriller franchise last year as CIA agent August Walker, Cavill's character quickly became a fan-favorite thanks to his cool, suave demeanor and undeniable chemistry with Ethan Hunt. But he also turned out to be the film's mysterious villain, John Lark, and part of his character's overall look is 1970s-style facial hair.
At the end of the movie, Walker met his demise at the hands of Hunt, which means the time for Cavill's mustache was also up. And while some of his fans dug the look of it, not to mention that it was very much in style in Hollywood, the actor was very eager to shave it off as documented on his social media. Now, despite rumors that he might be making an appearance in future Mission: Impossible films - as director Christopher McQuarrie plans to bring him and Alec Baldwin's also deceased Secretary of the IMF Alan Hunley back through flashbacks - Cavill will be living a mustache-free life for a while.
Related: Movie Franchises That Got Better In 2018
Speaking with GQ Germany, Cavill was asked about the infamous mustache and whether or not he misses it now that he doesn't have to sport it anymore. Unsurprisingly, the actor said that it had its time and he isn't keen on bringing it back anytime soon. "The mustache had its moment. Maybe someday it will return, but that will probably be a while," he said.
Aside from how retro his Fallout mustache looked, it also caused a string of headaches and reportedly a lot of money for Warner Bros. While Cavill was busy filming for the latest Mission: Impossible film, he was brought back for Justice League reshoots with new director Joss Whedon after original helmer Zack Snyder departed the project. Since he was playing Superman in the movie, he had to be clean shaven, but Paramount refused to let him shave his facial hair. This resulted in digitally-removed facial hair in the superhero film, which significantly increased its budget. But more than that, it's poorly-done removal haunted both Cavill and the film, with the whole situation becoming the butt of many jokes online.
Now, with Cavill's future as the DCEU's Superman looking bleak, and his possible return to the M:I franchise despite suffering a gruesome fate in Mission: Impossible - Fallout, perhaps it was for the best that he kept the mustache for the latter. While the whole mustache-controversy caused a PR nightmare for Justice League, it wasn't its only issue. The spy-thriller, on the other hand, was crowned one of the best action films in years, which means that each detail was carefully considered - including Walker's facial hair.
Source: GQ Germany
This entry was posted by Screen Rant on January 23, 2019 at 5:01 am, and is filed under TV News. Follow any responses to this post through RSS 2.0. You can skip to the end and leave a response. Pinging is currently not allowed.