High Flying Bird Trailer Teases Soderbergh's Netflix NBA Drama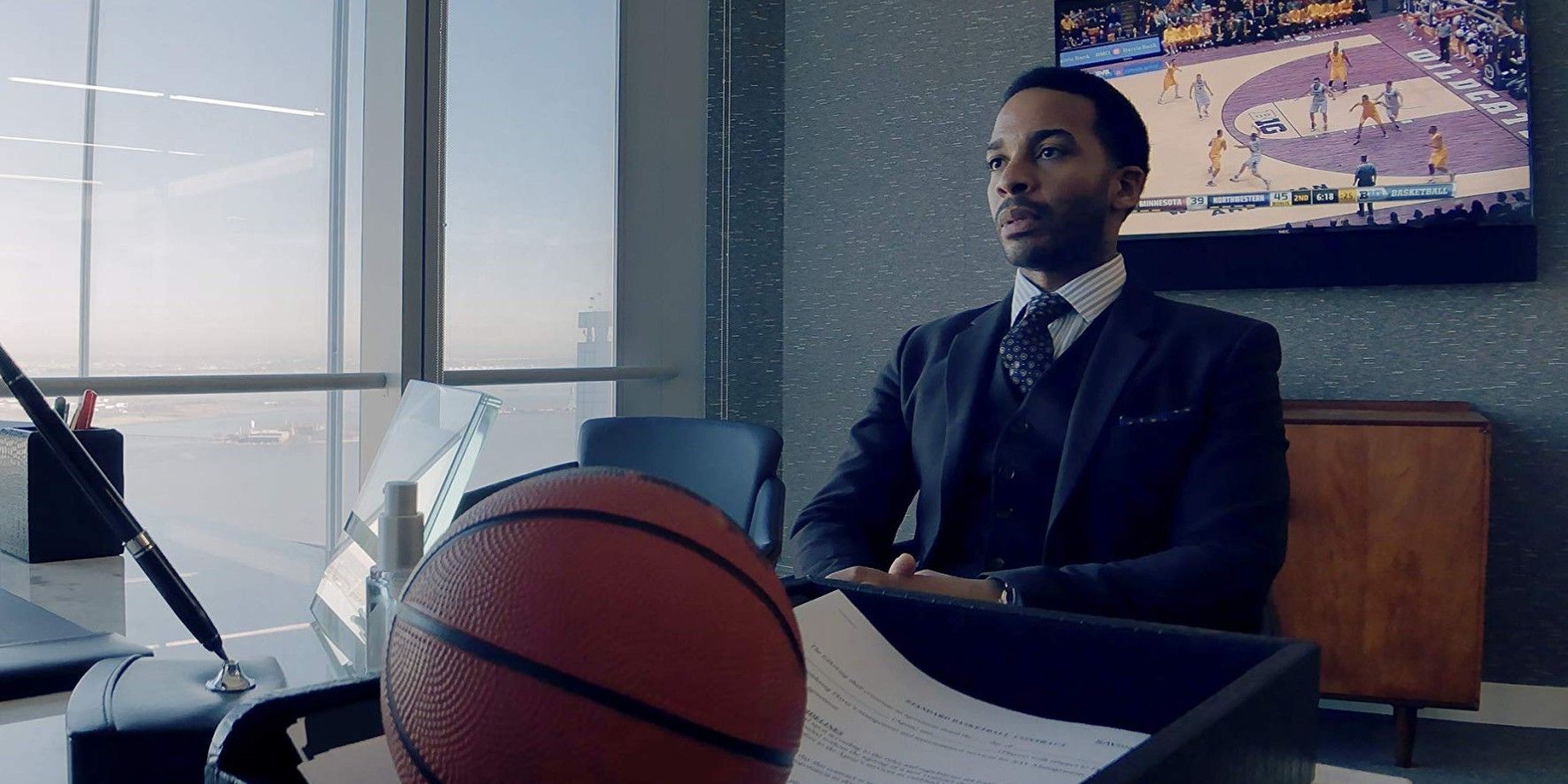 André Holland plays a sport agent caught in the midst of an NBA lockout in the trailer for Steven Soderbergh's High Flying Bird. Never one content to stick with a single genre or go twelve months without releasing a new movie and/or TV show (even when he's "retired"), Soderbergh's larger body of work has only grown more eclectic with each passing year. He's also continued to play with different storytelling forms or aesthetics of late, be it by releasing an interactive murder mystery like HBO's Mosaic or shooting an entire film on an iPhone 7, as he did with last year's psycho-thriller Unsane.
High Flying Bird, like Unsane, was shot on an iPhone and will be the first of - at least - two Soderbergh films released as Netflix Originals, ahead of the director's upcoming Panama Papers drama The Laundromat. The former was written by Oscar-winner Tarell Alvin McCraney of Moonlight fame and follows Ray Burke (Holland), a sports agent who ends up stuck between a rock and a hard place when the NBA is hit with a lockout. However, in his efforts to stay in "the game", Ray discovers a loophole that could forever change how the NBA works and save his career to boot. Of course, that's assuming he can pull a major deal off within the next 72 hours.
Related: The John Wick: Chapter 3 - Parabellum Trailer is Here!
Netflix briefly released the High Flying Bird trailer online yesterday before pulling it shortly after. Thankfully, the official trailer is now online for real, as you can see in the space below.
The High Flying Bird trailer footage has many of the classic hallmarks of Soderbergh's best work (sharply-written dialogue, rhythmic editing), combined with the ultra low-budget look of his recent ventures in the world of iPhone filmmaking. The movie also has the makings of a nice showcase for Holland, who's long impressed with his supporting roles in films like Moonlight - and, of course, Soderbergh's own historical medical drama series The Knick - and has only really started to get his due recognition of late, thanks to newer shows like Castle Rock. Sodbergh's further assembled a great supporting cast around Holland here, including rising stars like Zazie Beetz (Atlanta, Deadpool 2) and older pros in the forms of Kyle MacLachlan and Bill Duke.
Netflix will debut High Flying Bird at the 2019 Sundance Film Festival later this month, which certainly bodes well for the film at large. The movie is scheduled to hit the streaming service shortly after, along with Netflix Originals like Dan Gilroy's darkly satirical modern art scene thriller, Velvet Buzzsaw. It's good to know that those who feel like staying in and watching Netflix's latest offerings this February (rather than heading out to the theater to catch the newest big releases) will have some interesting - and very different - options to pick from.
High Flying Bird becomes available to stream through Netflix starting Friday, February 8.
Source: Netflix
This entry was posted by Screen Rant on January 17, 2019 at 9:01 am, and is filed under TV News. Follow any responses to this post through RSS 2.0. You can skip to the end and leave a response. Pinging is currently not allowed.