How The Magicians Season 4 Has Expanded The Story Past The Source Material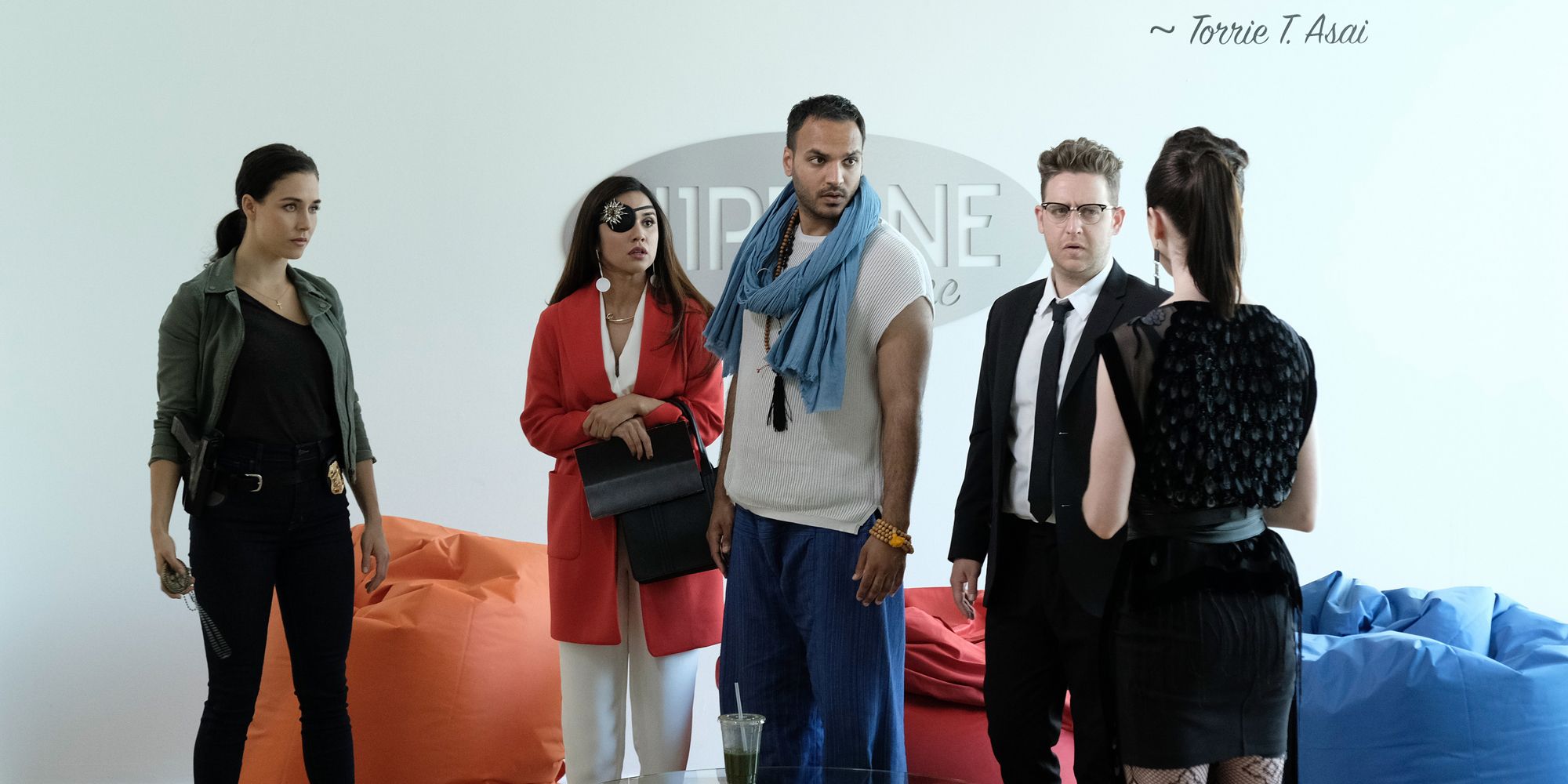 SYFY's The Magicians may have fans of author Lev Grossman's original novels partly to thank for its television success, but the series' longevity is certainly due to the talent of its cast, according to co-showrunner John McNamara. The series is set to begin season 4 (a day after season 5 was officially ordered by the network) with what amounts to a soft reboot, as most of the main characters have had their minds wiped and the Library is now in control of the flow of magic. It's the sort of scenario that makes for an exciting start to the new season, and one that stands a chance at giving the series plenty of stories to tell in season 5 and beyond. 
What those stories will be is anyone's guess, but as the series has so far proven adept at translating and in some cases expanding upon what made Grossman's novel trilogy so compelling, it stands to reason that fans of the author's work shouldn't be too worked up about what the future holds for Breakbills' finest students. But with the series certain to be moving on past season 4, the future is something McNamara has been preparing for. 
Screen Rant spoke with McNamara during a recent visit to the set of The Magicians and the writer and producer spoke highly of his cast, which includes, Jason Ralph, Olivia Taylor Dudley, Hale Appleman, Stella Maeve, Arjun Gupta, Summer Bishil, Jade Tailor, Rick Worthy, and Trevor Einhorn (who's joining the cast full time this season). As McNamara puts it, the cast can do anything he, co-showrunner Sera Gamble, and the rest of the writers' room throw at them, so there's no concern that the series will run out of stories to tell anytime soon. 
"We knew we would have to… we have three books, and we knew that wouldn't get us past season two and a half, maybe season three. We needed more story lines to complicate the universe, and we just cast really talented people who, you know ... the way you run a show is you throw a fast ball, and if they hit it out of the park, you throw a curve ball, and they hit that out of the park. You're like, okay. We got somebody who really could do a lot of different things here. They can sing, they can do drama, they can be comedy. And, you want to write to that. So, there's not really a character that we feel like, oh. We can't do acts with so and so, or so and so ... really don't let them do because they're, you know ... it's pretty much, they can all do anything. You know, in my opinion, I just think they're all good dramatically, they're all good communicably. They're all game the same, you know?"
So, as long as the series can keep its core cast of characters returning, it sounds as if The Magicians will have plenty of tricks up its sleeve for years to come. 
The Magicians season 4 premiere Wednesday with 'A Flock of Lost Birds' @9pm on SYFY. The series continues next Wednesday with 'Lost, Found, F***ed' @9pm on SYFY. 
This entry was posted by Screen Rant on January 23, 2019 at 6:01 am, and is filed under TV News. Follow any responses to this post through RSS 2.0. You can skip to the end and leave a response. Pinging is currently not allowed.