Hulu Releases Fyre Festival Doc Just Before Competing Netflix Film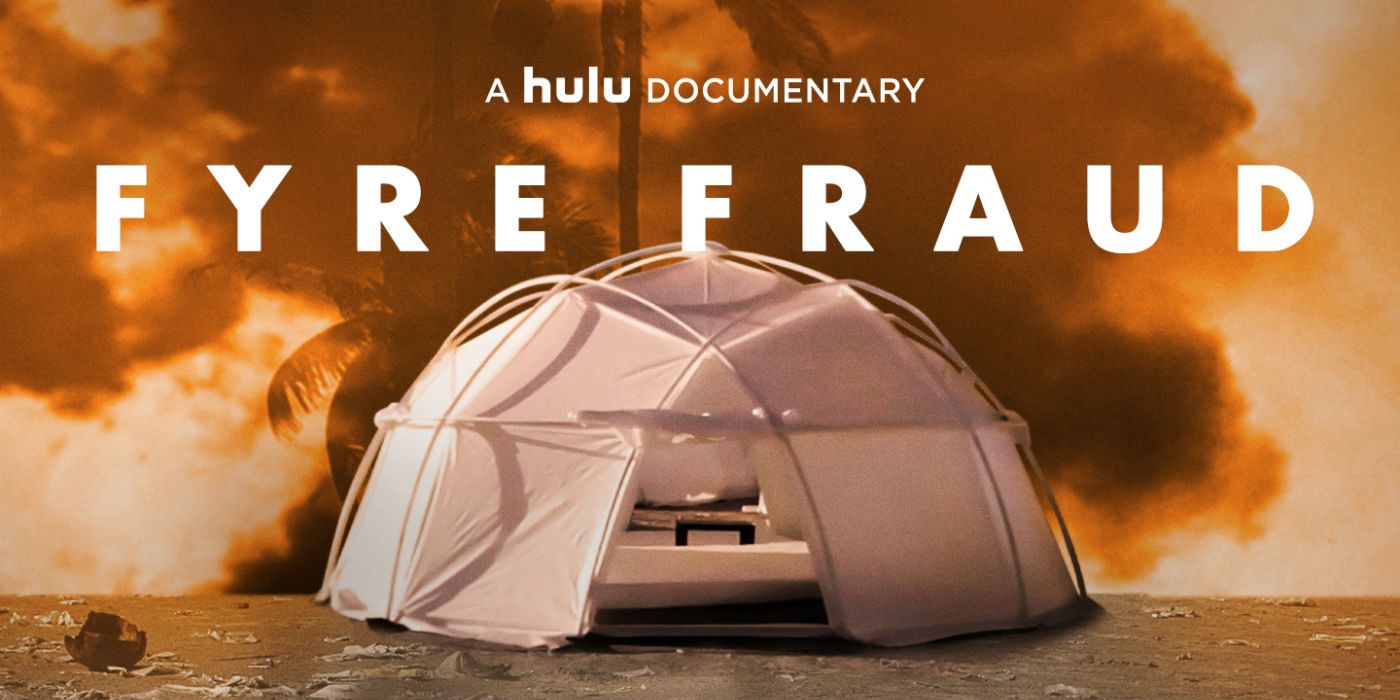 It looks as though Hulu has beaten Netflix to the punch by releasing their own take on the disastrous Fyre Island festival, Fyre Fraud, just days before Netflix is due to deliver theirs. The infamous Bahamas-based music festival that wasn't to be has been something of a media fascination ever since it fell apart before the world's eyes back in 2017. For some time now, Netflix appeared to have the retelling of the tale all to itself, but just like the ill-fated festival, not everything is always how it appears to be.
The Fyre Island Festival initially made headlines as the ultimate luxury music festival back in December of 2016, when organizers Billy McFarland and rapper Ja Rule recruited the social media popularity of Kendall Jenner and Emily Ratajkowski to post a short promotional video on their Instagram accounts. What was promised was a music festival that ran for two weekends in April and May of 2017, on Fyre Cay, a private island in the Bahamas. Luxury was the operative word, with tickets ranging from $500-$12,000 and a line-up of performers such as Major Laser, Blink-182, Lil Yachty and Migos rumored to be on the bill. What festival-goers received, however, was nothing short of a complete disaster, lacking even the most basic of amenities and seriously failing to deliver on any of its promised opulence.
Related: Netflix Releasing Fyre Festival Documentary; First Trailer Debuts
The story is ripe for retelling and for some time it appeared that Netflix was the one to do it. But with just days to go before the release of their Fyre documentary, Hulu has stolen the spotlight and dropped their own take on the issue, entitled Fyre Fraud. No advance notice was given that the documentary would be airing – or that it had ever been in production – and features an exclusive, post-festival interview with Fyre Island Festival orchestrator, Billy McFarland, who is now serving a six-year prison sentence for wire fraud. The film is directed by Emmy-nominated and Peabody-award winning filmmakers Jenner Furst and Julia Willoughby Nason. Check out the trailer below:
Apparently, Fyre Fraud provides context that Netflix's Fyre fails to offer – namely that the Netflix doc was executive produced by one of the Fyre Island Festival's key promoters, Elliot Tebele. In response to this alleged conflict of interests, reps from Netflix's Fyre passed this statement on to EW:
"We were happy to work with Jerry Media and a number of others on the film. At no time did they, or any others we worked with, request favorable coverage in our film, which would be against our ethics. We stand behind our film, believe it is an unbiased and illuminating look at what happened, and look forward to sharing it with audiences around the world."
The arrival of Fyre Fraud just days before Fyre certainly puts an interesting spin on things, and adds yet another chapter to this bizarre, yet entertaining tale. Whether Netflix or Hulu has the real inside scoop on the issue is impossible to say, but more information on such a controversial subject can never be a bad thing for those of us who want to understand just what happened at the catastrophic festival.
This entry was posted by Screen Rant on January 14, 2019 at 4:01 am, and is filed under TV News. Follow any responses to this post through RSS 2.0. You can skip to the end and leave a response. Pinging is currently not allowed.