Hulu's 10 Best Shows To Stream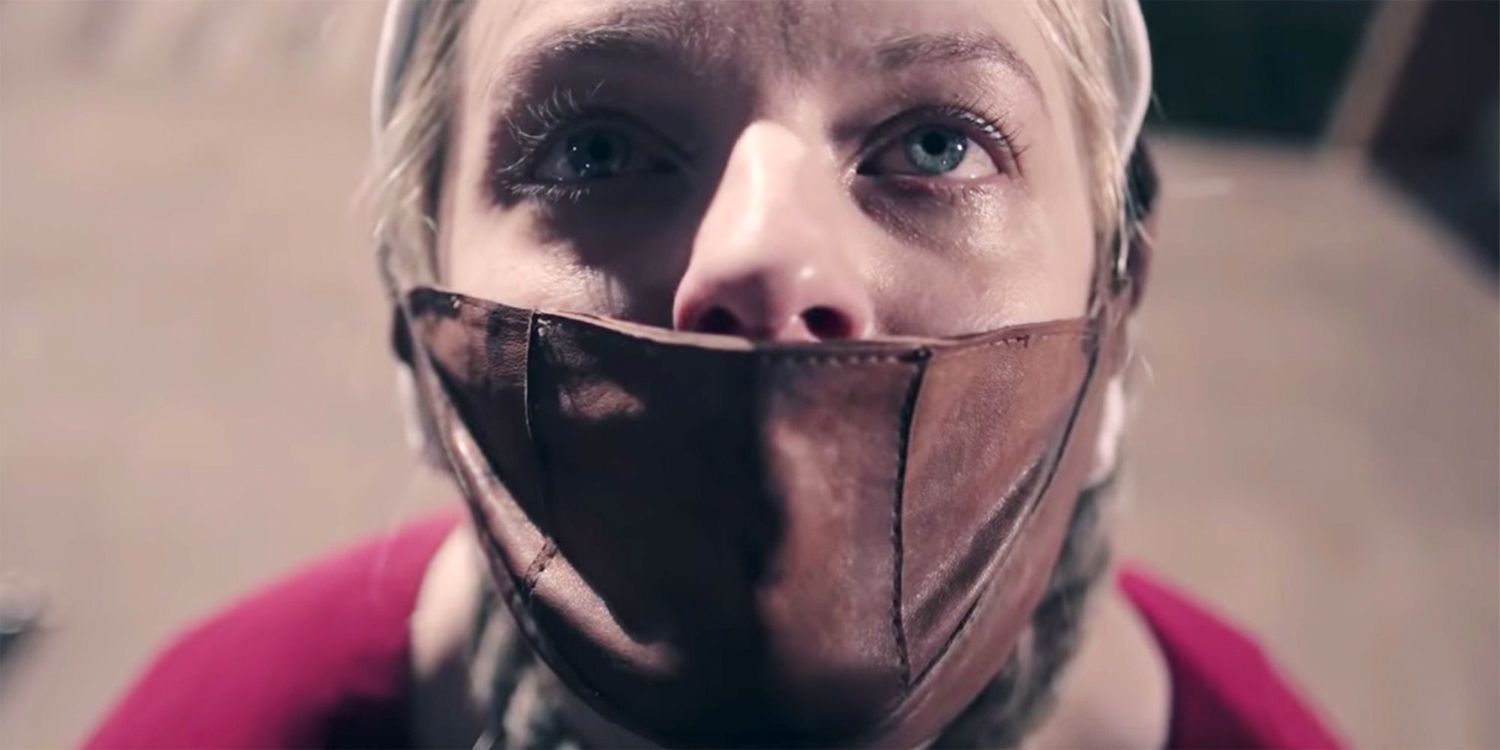 Hulu is an absolute treasure trove of entertainment gold. Whether you love goofy comedies, serious dramas or guilty pleasure reality TV, Hulu has something for everyone. From the second you sign in you're bombarded with options. If you're having a hard time deciding what to watch we've got your back. Here to help you narrow it down is our list of the 10 best shows on the streaming site right now. Some are critically acclaimed, others are fan favorites. All of them are primed for binging. Grab yourself a snack, settle in and check out one of our picks.
RELATED: The 25 Best Movies on Hulu Right Now
10. In The Flesh
The zombie genre isn't going anywhere. The popularity of zombies proves that what we find the most frightening is ourselves. BBC America is breaking the traditions of the genre wide open. In The Flesh tells the story from a different perspective. After an undead apocalypse, we're used to seeing the devastating aftermath on the living. This show is about life as a zombie in a living world. It's brilliantly dark and unsettlingly charming. If you love zombies and want to see the other side of the story, this show is probably perfect for you.
9. The Handmaid's Tale
This dystopian drama is based on the classic work by Margaret Atwood. In The Handmaid's Tale, a mysterious plague of infertility has swept the world. A deeply conservative and religious sect has taken over the united states and stripped women of most of their rights. Those few women that can still bear children are treated like property and passed from home to home. This dark drama is perfect for those who want to face the worst of humanity - but be warned, a full on binge might be a little too disturbing to handle.
8. Harlots
If you love drama you'll relish Harlots. Liv Tyler appears in the show which is loosely based on the lives of real women who lived in 18th century England. If you love historical dramas this show is right up your alley. Harlots centers on the daily life of brothel owner Margaret Wells and portrays her struggles and triumphs. She has four daughters who depend on her guidance. There are plenty of interpersonal tensions and poignant moments to keep you coming back for more.
7. Parks And Recreation
There are few comedies as wholesome and upbeat as Parks And Recreation. The show is beloved by fans and critics alike, and it's easy to see why. Parks And Recreation has even won many awards - an impressive feat for an upbeat comedy about government workers. The show follows the personal lives and at work hijinks of a small town local government office. They're led by Lesley Knope - who is brilliantly enthusiastic about her work, and about getting a new park built in her town. She's one of the most charming characters on primetime TV, but the entire cast is adorable. This show will leave you feeling good. Knope's positivity is infectious.
6. The First
For lovers of science, human drama and space The First has it all. This TV drama has a star-studded cast who bring to life rich and interesting characters. The First is the story of the first human beings to visit Mars. Sean Penn stars as Tom Hagerty. He's an expert astronaut who often uses his career to flee a complicated personal life and crumbling family relationships. We see the trials of a man who can't run from himself, even by leaving the planet.
5. Battlestar Galactica
Battlestar Galactica is another science fiction classic. It has an enormous base of dedicated fans. The show only aired for four seasons but it still made a lasting impact on science fiction culture. If you like military dramas or space adventures Battlestar Galactica is right up your alley. The story is captivating. A human battleship sets off in search of a lost colony in space. Along the way, they encounter a breathtaking array of new species and challenges.
RELATED: 16 Things You Didn't Know About Battlestar Galactica
4. Marvel's Runaways
Marvel's Runaways has been a hit across all age groups, especially for those who love superheroes and comic book adaptations. Six teenagers are the stars of this story about rebellion and self-discovery. The group (most of whom are just discovering their powers) unites against their criminal parents in an act of defiance. On their own they face seemingly insurmountable odds, and together they seek justice through teamwork. It's not all feel-good camaraderie and triumphs. The team may have a  spy among them who works for the other side.
3. Atlanta
Atlanta is a refreshing story about two cousins trying to make their way in the world. Talented Alfred is trying to make a name for himself in the rap game. His hustling cousin Earn just wants to get his life back together. Earn hopes to impress his ex-girlfriend and the mother of his child by carving out a career from himself. He plans to leverage his cousin's talent to do so. The show is perfect for anyone who loves a good family drama and appreciates the hustle.
2. Castle Rock
Lovers of horror and psychological thrillers rejoice! Castle Rock is here to bring all of your favorite Stephen King characters to life in a single universe. The horror icon has created so such a wealth of characters over the course of his career. There's no shortage of new material - but even if you aren't into King's classic horror, you will still love Castle Rock. You probably don't have to be a fan of the author or his books to enjoy the show. Anyone who likes dark twists and shocking mystery will love this creative series.
1. Better Things
First of all, in Better Things the struggle is real. It's the story of a working actor living in LA and trying to create a career for herself. As if that weren't hard enough, she's also a single mom with three unique daughters. The main character Sam struggles to balance her career with the demands of raising her family and still carve out a personal life. Her English mother lives across the street and adds another interesting perspective to the cast.
NEXT: 5 Of The Best Shows From Hulu And Neftlix To Help You Decide Which To Watch
This entry was posted by Screen Rant on January 22, 2019 at 4:01 am, and is filed under TV News. Follow any responses to this post through RSS 2.0. You can skip to the end and leave a response. Pinging is currently not allowed.