Jason Momoa & James Wan Celebrate Aquaman's Billion Dollar Success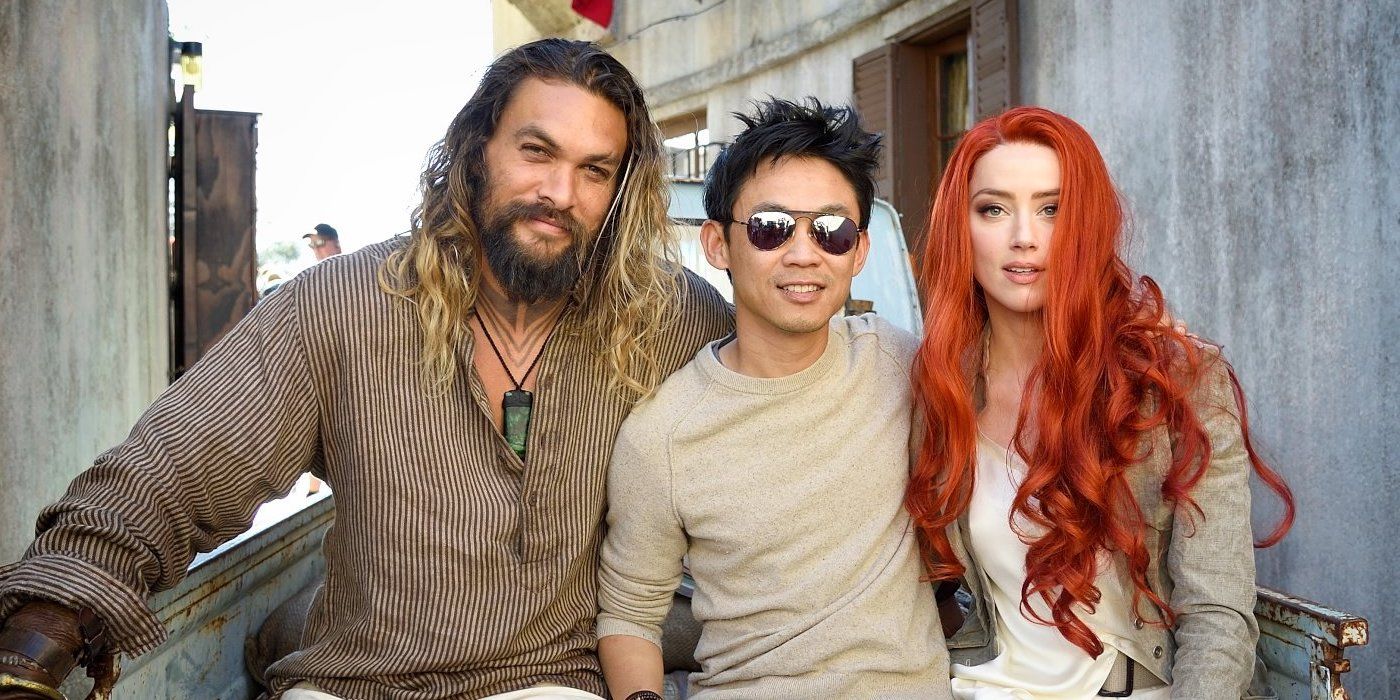 Aquaman has just hit the $1 billion mark in global earnings and Jason Momoa and director James Wan are thanking everybody who made this success possible. Often ridiculed in the pages of the comics, in the animated series, and even by fans, Momoa's casting as Arthur Curry helped tremendously in quashing the goofy image of the character. Now, his origin film has officially become the most successful DCEU flick to date, pocketing $1,020,261,781 as of the time of writing.
Being the first and only DCEU movie to come out last year, Aquaman marked Warner Bros.' return in the superhero film arena after taking more than a year hiatus following Justice League. The flick reunited fans with Arthur as he made his way to his mother's place of origin, Atlantis, to claim the throne from his step-brother, Patrick Wilson's Orm who was planning on waging a war on the surface world. With the film's unprecedented commercial success in the DCEU, its lead star and director share respective heartfelt messages to celebrate this monumental occasion.
Related: Why Aquaman Will Be First DCEU Film To Pass $1 Billion (And Not Batman)
Following Aquaman's biggest milestone, Momoa and Wan took it to their respective social media accounts to thank everyone for their support of the film. On his Instagram, Momoa showed appreciation to everyone who rooted for him during his early days in Baywatch until he became the "the most disrespected superhero" whose origin story is now a billion-dollar film. The actor also sent a shout out to Zack Snyder who picked him to play the role and Wan for helming the flick. Wan posted a similar message on his Twitter account saying thanks to all of the film's supporters "for making this non-mainstream character (and yes — with leading POC individuals in front and behind the camera!) connect on such a huge global scale."
While everyone had high hopes for Aquaman, it has exceeded all expectations. Its recent triumph obviously guarantees that Aquaman 2 is already in the cards (reports say that Warner Bros. has already been discussing about it), but it means so much more in the bigger scheme of things for the DCEU. Aside from the financial success, the film resurrected fans' enthusiasm for the franchise. Before its release, many were questioning whether or not it's still worth to continue it or go for a total reboot considering the disappointment that was Justice League, not to mention controversies surrounding Ben Affleck's (Batman) and Henry Cavill's (Superman) future in the film series. Now, with Momoa joining Gal Gadot (Wonder Woman) with smash DC film hits under their belts, the future looks significantly brighter for the DCEU than before Aquaman's success.
The questions now is whether Warner Bros. will return to its interconnected storytelling ploy, or stick to their brand new scheme which focuses on standalone movies rather than ensemble ones following Aquaman's success. Fans would obviously want to see more of Arthur and Atlantis soon, but with such a packed superhero film timetable which included non-DCEU movie such as Joaquin Phoenix's Joker, it might take quite a while before the public gets to see the half-human/half-Atlantean on the big screen anytime soon. That's unless the studio fast tracks the sequel to capitalize on the character's popularity.
Source: Jason Momoa, James Wan
This entry was posted by Screen Rant on January 13, 2019 at 7:01 am, and is filed under TV News. Follow any responses to this post through RSS 2.0. You can skip to the end and leave a response. Pinging is currently not allowed.