Jason Reitman To Direct New Ghostbusters Movie Set In Original Universe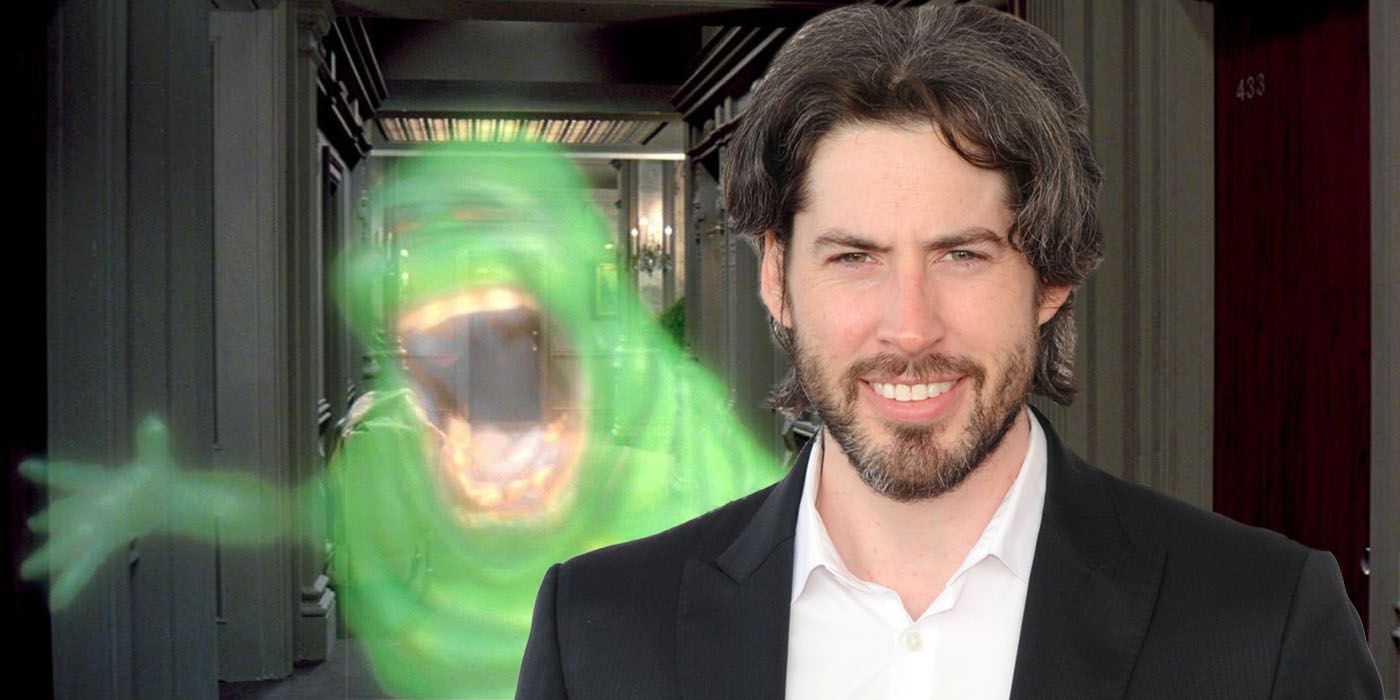 Juno director Jason Reitman will direct and co-write a new Ghostbusters movie set in the original universe, which is targeting a Summer 2020 release. According to Reitman the new movie will ignore the events of the 2016 reboot directed by Paul Feig, and will instead be a direct continuation of the 1984 original.
The Ghostbusters franchise has been in limbo since the release of the 2016 film, which performed poorly at the box office. There's an animated feature film in the works, and Dan Aykroyd has long been campaigning to get Ghostbusters 3 made, but there hasn't been a lot of concrete news recently. That has all changed, however, with the surprise announcement of this return to the franchise's roots.
Related: Ghostbusters 2016 Pitch Meeting
Speaking to Entertainment Weekly, Reitman said that the new movie is "the next chapter in the original franchise. It is not a reboot. What happened in the '80s happened in the '80s, and this is set in the present day." According to THR reporter Borys Kit, the main characters will be four teenagers: two girls and two boys. Plot details are being kept under wraps, and it's unclear whether any of the original surviving cast members - Bill Murray, Dan Aykroyd, and Ernie Hudson - will appear in it. Harold Ramis passed away in 2014, and Murray has been adamant that he will not return. Director Jason Reitman is the son of Ivan Reitman, who directed the original movie. Monster House director Gil Kenan co-wrote the screenplay for this new Ghostbusters movie with Reitman.
Speaking to EW, Jason Reitman - who had a small cameo role in Ghostbusters 2 - emphasized his love for his father's original film, explaining that the new movie "will be a passing of the torch both inside and out." He also gave a nod to Feig's film, saying, "I have so much respect for what Paul created with those brilliant actresses, and would love to see more stories from them. However, this new movie will follow the trajectory of the original film."
Studio Sony Pictures has been heavily focused on revivals recently, with the success of Jumanji: Welcome to the Jungle quickly pushing a sequel into development, Chris Hemsworth and Tessa Thompson taking up the fight against alien scum in Men In Black: International, and a Charlie's Angels reboot that recently wrapped filming.
With a planned Summer 2020 release date, casting has likely already begun and it probably won't be long before we start hearing announcements of who the film's young stars will be. Production is set to begin in a few months, so we'll keep you updated as more details become available.
Source: Entertainment Weekly, Borys Kit
This entry was posted by Screen Rant on January 15, 2019 at 5:01 am, and is filed under TV News. Follow any responses to this post through RSS 2.0. You can skip to the end and leave a response. Pinging is currently not allowed.