Jason Reitman's Ghostbusters Sequel Gets a Teaser Trailer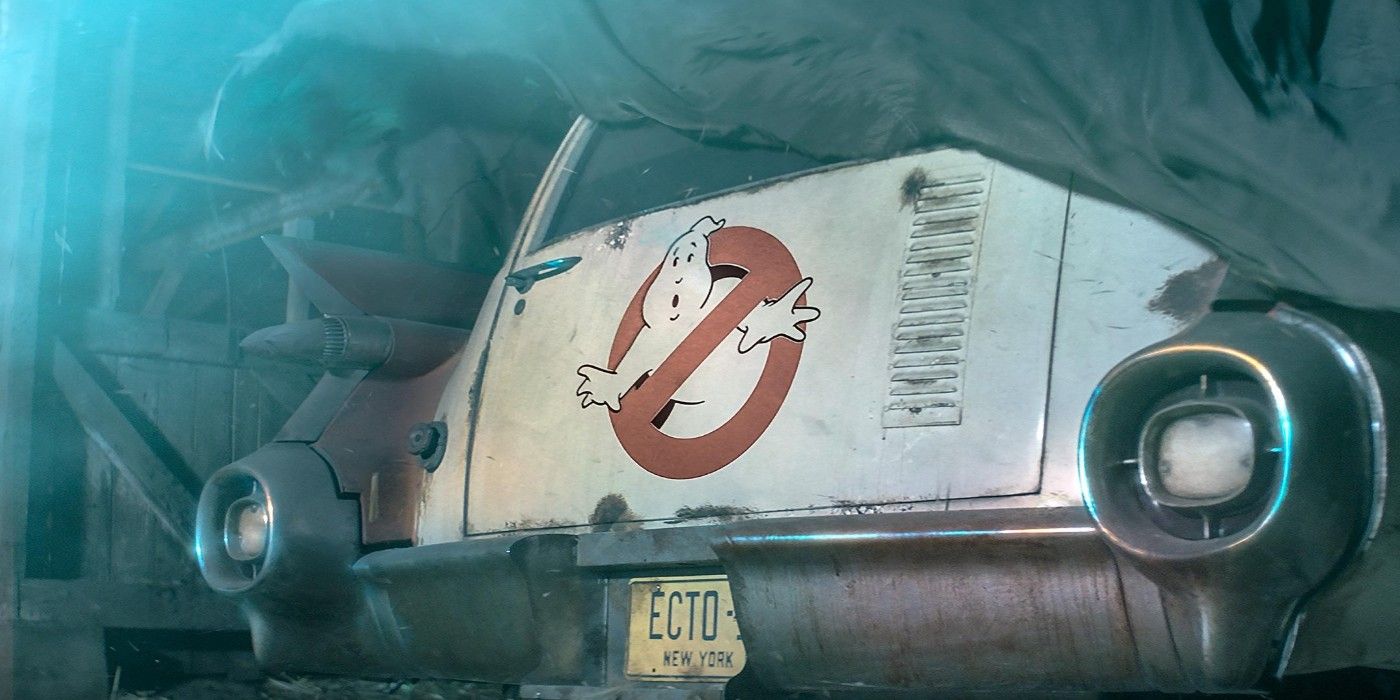 There's already a teaser trailer for director Jason Reitman's 2020 sequel to his father Ivan Reitman's original Ghostbusters movies. Most Ghostbusters fans had probably assumed they'd seen the last of the paranormal comedy franchise on the big screen, after the 2016 Ghostbuters reboot failed to cover its budget at the worldwide box office. Nevertheless, in the years since then, there've been reports of not only an animated Ghostbusters film, but even a continuation of the original 1984 movie and its 1989 sequel, Ghostbusters II, being in the works.
Then, in a shocking development last night, it was revealed that Jason Reitman is working on a proper Ghostbusters 3, which he will direct from a script he's cowriting with Gil Kenan (the director of Monster House and the Poltergeist remake). The as-yet untitled film is slated to hit theaters in 2020 and will reportedly revolve around a group of four teenagers (two boys, two girls) who - presumably - take up the Ghostbusters mantle themselves and start fighting the evil spirits that haunt our world. And in case you still weren't convinced this is a real thing, the film's even got a teaser now.
Related: Ghostbusters (2016) Pitch Meeting
You can watch the Ghostbusters sequel teaser trailer below, followed by an official screenshot from the promo (courtesy of EW):
Presumably, this footage was shot specifically for the trailer and won't be included in Reitman's actual movie. Nevertheless, it clearly sets the stage for what the Ghostbusters sequel wants to tap into: fans' nostalgia for the 1984 original. Between the brief shot of the Ghostbusters' iconic vehicle the Ecto-1 - which has apparently been stored in a remote barn somewhere for the last several years - and Elmer Bernstein's famously creepy score from the 1984 movie, this teaser is all about reminding fans of what they loved about the first two Ghostbusters films and getting them excited to see the torch-passing to come, both onscreen and behind the scenes (from one Reitman to another).
It's no surprise, really; franchises as varied as Star Wars, Halloween, and Mary Poppins have all found new life by appealing to fan nostalgia in recent years, and Sony clearly intends to give many people what they thought they wanted instead of the 2016 reboot. Still, it's disappointing to see that (for now) the property is abandoning the world of the 2016 Ghostbusters - which, itself, was generally well-received by critics and would've been a hit had its budget been a bit smaller - in favor of a more direct continuation. Not to mention: after a string of underwhelming directorial efforts (save for Tully), it's difficult to have much confidence in the idea of Reitman directing a Ghostbusters sequel, at this stage.
We'll see how things play out when the new Ghostbusters movie arrives in Summer 2020.
Source: EW
This entry was posted by Screen Rant on January 16, 2019 at 8:01 am, and is filed under TV News. Follow any responses to this post through RSS 2.0. You can skip to the end and leave a response. Pinging is currently not allowed.