Jeremy Renner Returns for Avengers: Endgame Reshoots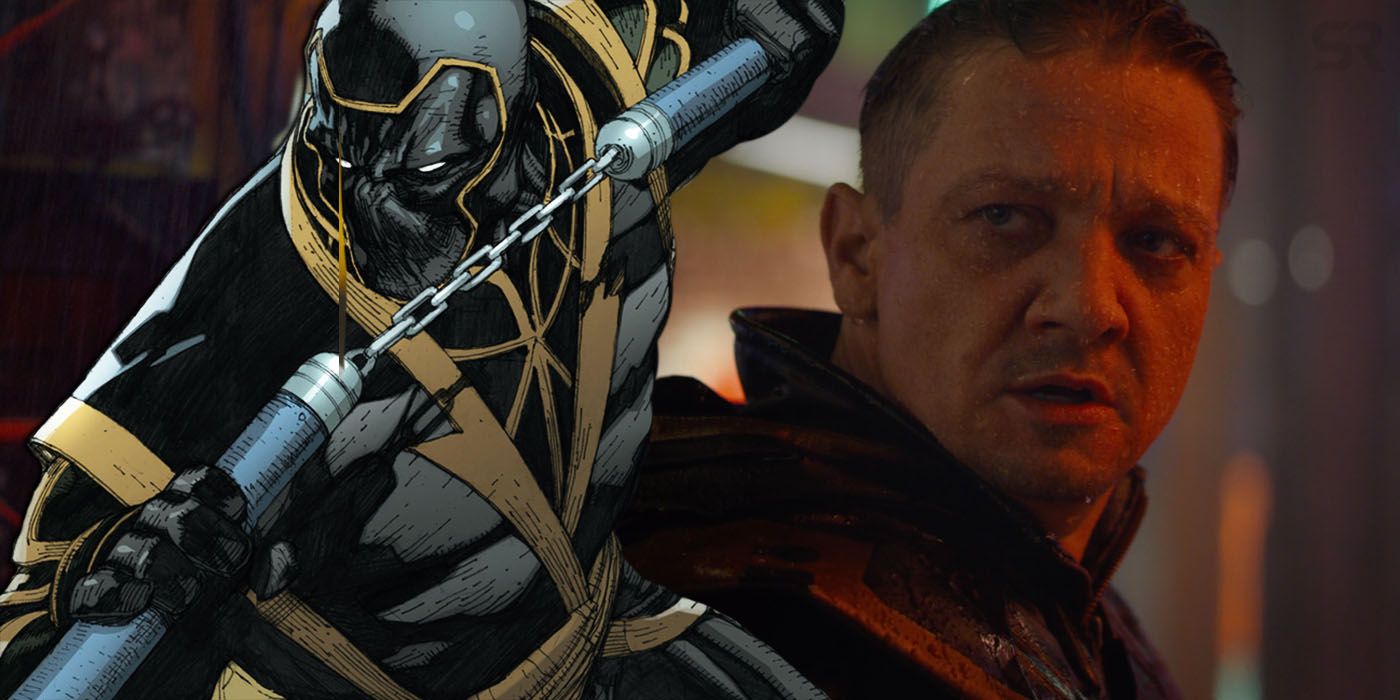 Jeremy Renner is back on set for Avengers: Endgame reshoots. Playing Clint Barton/Hawkeye, one of the original Avengers in the MCU, the actor is tipped to have a key role in the upcoming Joe and Anthony Russo-directed film after sitting out Avengers: Infinity War.
After skipping Earth's Mightiest Heroes' first battle with the Mad Titan, Barton will be back for Avengers: Endgame - but this time, he'll be assuming a brand new identity as Ronin. The first trailer for the film provided fans with their first glimpse of the Avengers' resident marksman. While Marvel Studios has been tight-lipped about how he ends up becoming he ruthless warrior, Screen Rant has a solid theory as to what forced Barton to change, and it rounds back to Thanos' successfully wiping half of life in the universe. Now, Renner continues to work on Avengers: Endgame, revealing that he's back on the set for some additional filming.
Related: Thanos Fan Art Draws Inspiration from Spider-Man: Far From Home Poster
Taking to his official Instagram account, Renner shared an image of himself, wishing everybody a great weekend and adding that he's almost done on set. The snap doesn't give anything away with regard to his current whereabouts, but the hashtags that he used on his post include "Infinity War" and "Marvel." Considering it's already been a year since Avengers: Infinity War was released, it's assumed that he's referring to Endgame. After all, the twin Avengers sequels were initially called Avengers: Infinity War Part 1 and Part 2 before they were renamed.
Renner is the third Marvel actor who confirmed on social media that they're back on the set of Avengers: Endgame for additional work. Earlier this week, Guardians of the Galaxy stars Zoe Saldana (Gamora) and Karen Gillan (Nebula) also partook in reshoots around the same time, surprising fans considering that Avengers: Endgame reshoots were originally believed to have wrapped up back in October. This makes it worth considering who else has been called back for extra work and how much remaining work needs to be done. That said, it's important to note that blockbusters have always scheduled reshoots, and considering how big the cast of Avengers: Endgame is, chances are that they had to be creative in scheduling filming, which may explain the ongoing work on the project.
Assuming that he's one of the last few actors who were to return for the final leg of Avengers: Endgame reshoots, it's interesting to theorize about what scenes Renner has been filming. While it's easy to imagine that Saldana and Gillan were working on something together, considering that they play extraterrestrial sisters with a shared history with Thanos, Hawkeye doesn't have any link to either of them. Depending on where Marvel Studios is planning to finish his arc by the end of the Phase 3 capper, there's a chance that he'll be off to continue with his journey in the franchise, unlike other Phase 1 heroes like Iron Man, Captain America, and Thor - who may bite the dust in the final bout against the Mad Titan. Rumor has it that a brand new version of Hawkeye with Kate Bishop (believed to be played by Katherine Langford) is in the works, giving Barton a brand new role as her potential mentor moving forward.
This entry was posted by Screen Rant on January 19, 2019 at 6:01 am, and is filed under TV News. Follow any responses to this post through RSS 2.0. You can skip to the end and leave a response. Pinging is currently not allowed.