John Cena Reportedly Injured, Might Miss WWE Royal Rumble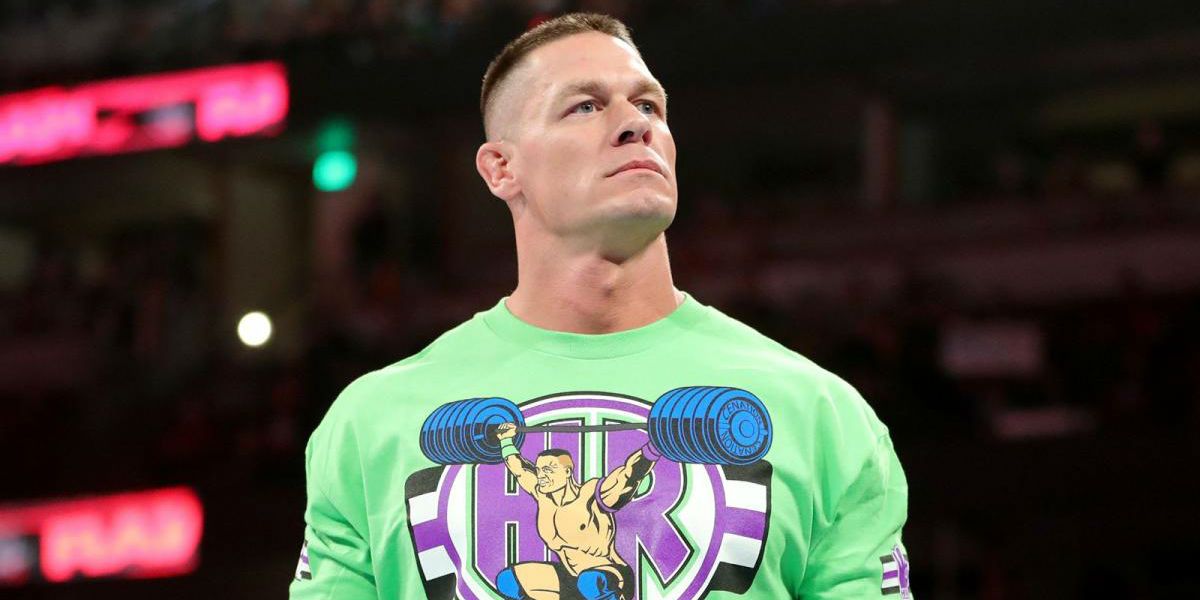 16-time WWE world champion and blockbuster movie star John Cena reportedly injures his ankle, leaving his Royal Rumble status in doubt. It might seem inconceivable to the segment of the WWE audience that has been passionately yelling "Cena sucks!" at him for over a decade, but at this point, Cena is just as important to overall WWE history as legendary wrestlers like Hulk Hogan, "Macho Man" Randy Savage, "Stone Cold" Steve Austin, and The Rock. Cena has sat near or at the top of the WWE mountain since his first world title win in 2005, barring a hiatus here and there due to injury.
Currently though, Cena spends far more time away from the WWE ring than he does inside it, and for reasons unrelated to his wrestling career. Cena has spent the last several years cultivating a growing career as a Hollywood actor, most recently starring in the critically acclaimed, 80s-set Transformers spinoff movie Bumblebee. Cena made only sporadic WWE appearances in 2018, and is widely expected to return to that schedule once WrestleMania season finishes this year. Unfortunately, an untimely injury might force him out of the ring sooner than anticipated.
Related: WWE SmackDown: Becky Lynch Gets Physical With John Cena
According to WWE's own website, Cena sustained an injury to his left ankle last week, during the fatal 4-way main event of Raw. The match saw Cena face off with Drew McIntyre, Baron Corbn, and eventual winner Finn Balor, to see who would challenge Universal Champion Brock Lesnar at the annual Royal Rumble pay-per-view. This came after Vince McMahon announced that Braun Strowman's previously scheduled match against Lesnar at the big event would no longer take place.
WWE's story goes on to say that Cena's injury was aggravated while training earlier today, and that his status for the 30-man Royal Rumble match is now up in the air. However, as any wrestling fan can attest, reports from WWE can't always be trusted. After all, WWE regularly uses its website and social media accounts to further onscreen storylines, and as of this writing, its entirely unclear if Cena is legitimately hurt. WWE could easily be using a storyline injury to further Cena's burgeoning feud with rising star McIntyre.
Whether Cena's ankle really is injured or not, this report does lend a bit of mystery to the Royal Rumble, one of WWE's biggest shows of the year. Will Cena make a triumphant arrival to the ring this Sunday, hobbling down to get his revenge on McIntyre? Or, if he's actually out of action, will Cena's star power be replaced by a shocking surprise entrant? No one outside of WWE knows for sure, but the possibilities are definitely intriguing.
Source: WWE
This entry was posted by Screen Rant on January 21, 2019 at 6:01 am, and is filed under TV News. Follow any responses to this post through RSS 2.0. You can skip to the end and leave a response. Pinging is currently not allowed.