John Wick 3: 5 Characters Who Will Return (And 5 We Hope To See)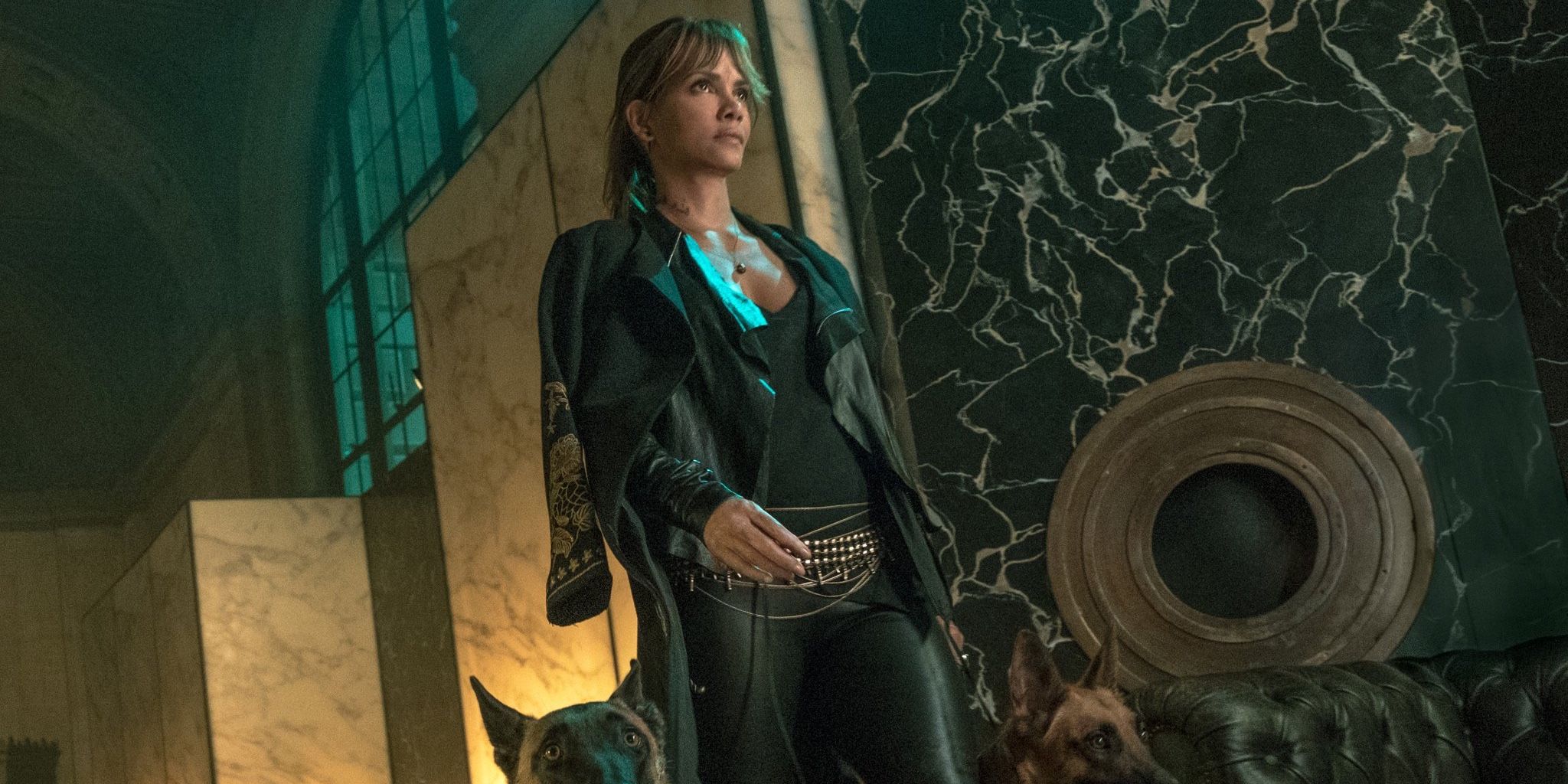 The latest instalment of the John Wick franchise will see the titular character finding himself in a more precarious predicament than ever before. After breaking Continental rules and refusing the High Table's wishes, John Wick now has a bounty on his head and must find a way out of New York City as soon as possible.
While numerous characters from previous chapters will not be returning due to suffering the wrath of this deadly assassin, John Wick 3 will still see the return of a number of familiar faces, as well as the arrival of new, daring characters who will further contribute to fans' excitement.
RELATED: John Wick 2 Made Keanu Reeves A Better Action Star
10. Those Who Will Return: Winston
The branch manager of The Continental Hotel in New York will return in the third film. A shadowy and secretive figure, Winston is a respected character within the criminal underworld and ensures that all assassins know and respect the rules of his hotel.
While The Continental plays host to many contract killers, it is considered to be a neutral territory where no assassinations may take place. Winston upholds this rule with strict authority, and has swiftly ordered the execution of those who break it. Due to his fondness of John, he allows him one hour to escape once he breaks this sacred rule, before the bounty is placed on his head. This character will surely take interest in John's latest activities.
RELATED: The World of John Wick Explained
9. The Bowery King
He is the leader of a vast intelligence network who eventually agrees to assist John Wick in his mission of tracking down Santino D'Antonio, due to John sparing his life in a past encounter.
His network employs the use of operatives disguised as homeless people who are placed on almost every street corner. This allows him to gain intelligence on almost all underworld activities in New York City. His agents use the city's underground and railways to travel with ease, meaning that if anyone is to discover John's latest whereabouts, he will surely be the first to do so.
8. Aurelio
Played by John Leguizamo, Aurelio is a mechanic who runs a garage where he repairs and upgrades stolen cars. He is a loyal friend of John, and punched mobster Iosef in the face once he realized that the car he brought into the garage was stolen from John.
He is always eager to assist John, as he proved when he told John who stole the car, tracked it down, and eventually went about repairing it once John had recovered it. Aurelio will be a necessary ally to John in the next film considering the predicament he now finds himself in.
RELATED: John Wick 2: Ian McShane Teases New Villain
7. Charon
He is the front desk liaison for The Continental, and the first one to greet and assist John upon every one of his visits. Charon is always ready to assist John in whatever way he needs, and the range of favors he has performed ranges from alerting Winston when John wishes to see him to looking after John's dog when he is out of the country (even though this is in contravention of hotel rules).
The relationship between John and Charon is one of mutual respect, and Charon tells John what a pleasure it was to know him once John loses his privileges at The Continental.
6. Ares
Although she was left for dead by John in Chapter 2, Ares is expected to make a return in the third film. As the mute bodyguard of Santino D'Antonio and the head of his security detail, Ares was sent to ambush John Wick upon the completion of his mission to assassinate Santino's sister Gianna.
Ares proved herself to be a tough adversary for Wick, and it took two attempts from Wick to eventually get the better of her; which is one more attempt than usual for "The Boogeyman."
RELATED: John Wick: Chapter 2 Review
5. Who We Want To See: Jimmy
Played by Thomas Sadoski, this NYPD officer is a loyal friend to John Wick who overlooks John's assassin activities and ensures that he does not get caught.
We saw this relationship dynamic when Jimmy arrived at John's place and saw Tarasov's thugs sprawled across the floor. When John's house was blown up in the second film, Jimmy wittingly asked John, "Gas leak, huh?". If in the third film, John needs someone who'll smuggle him out of New York unnoticed, Jimmy would be the perfect candidate for the job.
RELATED: Laurence Fishburne & Ian McShane Return In New John Wick 3 Photo
4. Saïd Taghmaoui
While his role in the latest film is thus far unconfirmed, fans who witnessed his performance in Wonder Woman will be glad to see him make an appearance. Considering Wonder Woman's wide success, Taghmaoui is expected to make a stellar acting contribution to the film.
What's even more exciting is that the actor shared two photos on Twitter of himself on set, one of which was shot in the desert in Morocco. This location will be a stark contrast to the previous settings in New York and Rome, thus providing fans with a fresh and unique backdrop that should lift this franchise to new heights.
RELATED: John Wick 3 Casts Wonder Woman's Said Taghmaoui
3. Tick Tock Man
This role has been awarded to Jason Mantzoukas, and while little is known about the character he will be portraying, he remains an unconventional casting choice.
This is because Mantzoukas is widely known for appearing as the psychologically unstable Adrian Pimento on Brooklyn Nine-Nine, as well as appearing in films such as How to be Single and The House. For this reason, it may be a risk to include this actor in such a serious film series, however should he successfully pull off the role, fans will undoubtedly admire his versatility and praise John Wick 3 for raising the bar.
2. Zero
Mark Dacascos has been awarded the role of the main antagonist for the film. All that we know about Zero so far is that he is a deadly assassin who holds a grudge against John. Knowing that this film will show us a John Wick on the run due to the bounty on his head, fans can expect a high-octane manhunt between Zero and John. This, of course, should perfectly satisfy the cravings of those who are fans of the John Wick "Gun Fu."
Given Dacascos' martial arts background, fans should expect some meaty showdowns filled with daring stunts and intense close-quarters combat.
RELATED: John Wick 3 Photo Reveals Angelica Huston as The Director
1. Sofia
The fact that this role will be played by Halle Berry is enough to drive fans crazy on its own. It is still worth noting the information that has been divulged about Sofia thus far, as she seems to be a key ally for John.
Accompanying the first photo of Halle Berry in her new role was a brief description of her character. Sofia has been described as a middle-aged woman with a small child and appears in the photo with two dogs in the lobby of The Continental. This suggests that she is very much a part of the underworld. Another photo that was released, however, shows her walking alongside John Wick in the desert, suggesting that she may be someone that John will need to rely on for survival.
NEXT: John Wick: Chapter 3 Photo Offers First Look At Halle Berry
This entry was posted by Screen Rant on January 19, 2019 at 1:01 am, and is filed under TV News. Follow any responses to this post through RSS 2.0. You can skip to the end and leave a response. Pinging is currently not allowed.