John Wick 3 Poster & Motion Poster Confirm Parabellum Title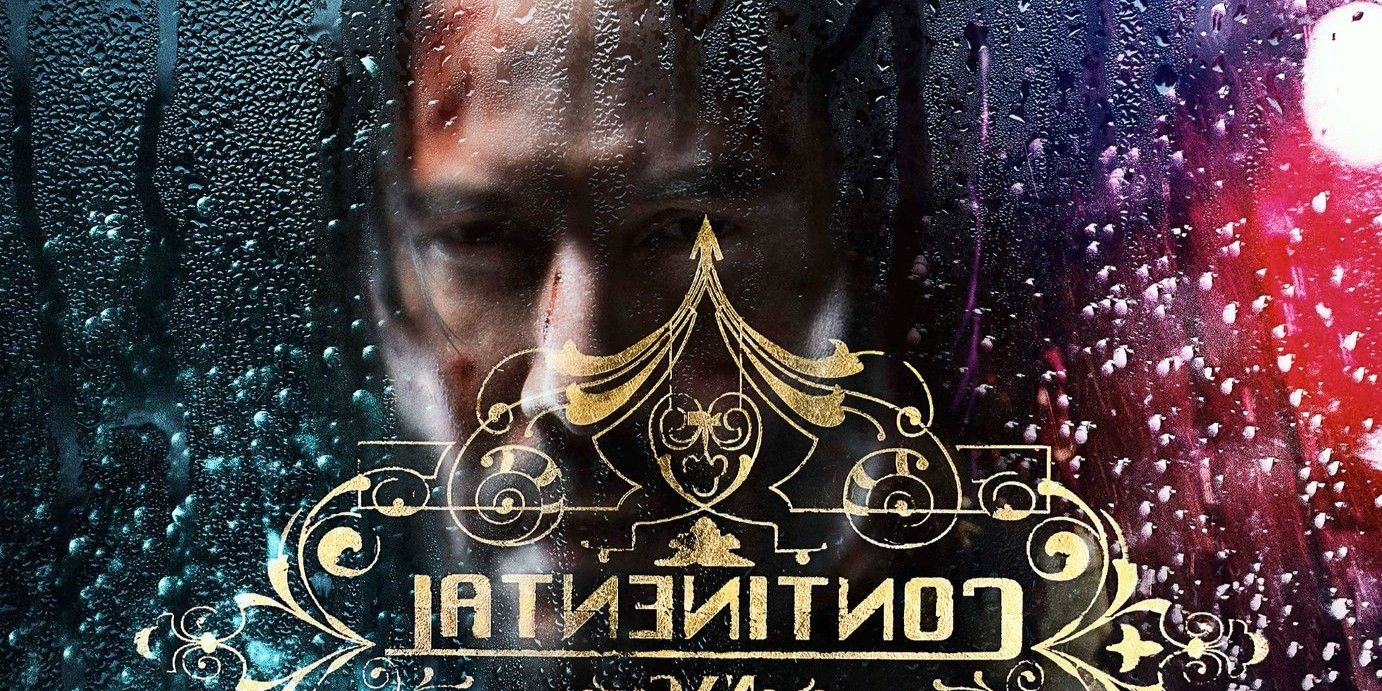 The poster and motion poster for John Wick 3 confirm the film is officially titled John Wick: Chapter 3 - Parabellum. Released in 2014, the original John Wick was a surprise cult hit that revived Keanu Reeves' career as an action star and was widely applauded for its creative world-building and impressive "gun-fu" action sequences that made heavy use of practical stunts. John Wick: Chapter 2 hit theaters three years later and was an even bigger success both critically and commercially, in turn ensuring the John Wick franchise would live to fight another day (like John himself).
The sequel also set the stage for a third John Wick movie by ending on a cliffhanger, as John (Reeves) is excommunicated from The Continental for killing Santino D'Antonio - who, thanks to John, had a seat at the High Table - on hotel grounds, and finds himself on the run (with his new pet pitbull) from pretty much every other assassin in New York City. Chapter 3 picks up shortly after, as John battles his way through one professional killer after another in his efforts to avoid a premature death.
Related: Screen Rant's Most Anticipated Movies of 2019
John Wick 3 started production under the working title Parabellum, which comes from the phrase "Si vis pacem, para bellum" or "If you want peace, prepare for war". Reeves previously confirmed that Parabellum is part of the film's title, and Lionsgate has since gone and made it official by announcing the movie's full title as John Wick: Chapter 3 - Parabellum. See for yourselves by checking out the film's motion poster below, followed by the still version of the poster.
The motion poster concludes with a message for fans to get their "one hour head start" by texting "JOHN WICK" to 91099. It's possible this refers to the film's impending trailer, which should be arriving in the near future. Chapter 3 is scheduled to hit theaters this May, so it only makes sense for Liongsate to get the film's marketing fully up and running now. While the Chapter 3 trailer isn't expected to premiere in theaters with M. Night Shyamalan's Glass this weekend, it shouldn't be too far away. Most likely, the preview will drop early next month with Cold Pursuit, seeing as that movie (like Parabellum) is an R-rated action-thriller being distributed by Lionsgate. Still, a "surprise" release this week shouldn't be ruled out completely, either.
As for the posters: they reaffirm that John really is on the outs with The Continental, after what happened in Chapter 2. The actual film will follow John across the world as he teams up with Sofia (Halle Berry) - a fellow dog-loving assassin - and reaches out to the High Table's director (Angelica Huston), as part of his journey in the movie. Chad Stahelski, who's directed all three John Wick movies so far, originally indicated John's story would end with Chapter 3, but has since said he and Reeves are both up for more sequels, if audiences want them. As long as John Wick: Chapter 3 - Parabellum's as entertaining as the films before it, it should indeed leave fans wanting to see John Wick 4 and beyond.
Source: Lionsgate
This entry was posted by Screen Rant on January 15, 2019 at 8:01 am, and is filed under TV News. Follow any responses to this post through RSS 2.0. You can skip to the end and leave a response. Pinging is currently not allowed.