John Wick 3 Trailer Teaser Confirms Full Trailer On Thursday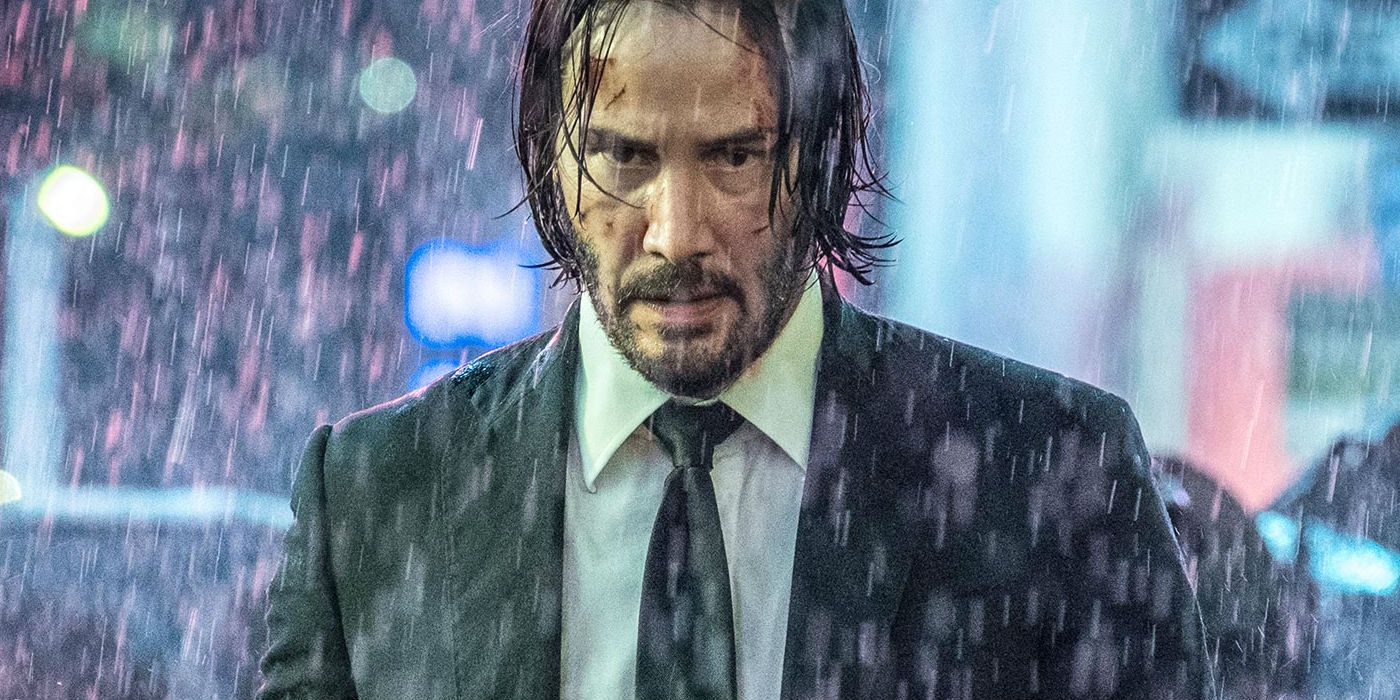 Lionsgate has released a teaser for the John Wick: Chapter 3 - Parabellum trailer, ahead of the full trailer's release on Thursday. The studio only just kicked off its marketing for the film today by releasing the John Wick 3 poster and motion poster, in turn confirming that Parabellum is part of the sequel's official title. The subtitle comes from the saying "Si vis pacem, para bellum" or "If you want peace, prepare for war" - a fitting sentiment for a man like John Wick.
Written by Derek Kolstad and directed by Chad Stahelski (the same team behind the first two John Wick movies), Chapter 3 picks up shortly after the events of the second film in the series. Chapter 2 ended with John (Keanu Reeves) killing Santino D'Antonio, a member of the enigmatic international assassins guild known as the High Table, in the John Wick universe. As a result, John was excommunicated from the Continental Hotel chain and left with a $14 million price tag on his head - not to mention, an hour-long head start on every professional killer in New York City eager to collect said bounty.
Related: Screen Rant's Most Anticipated Movies of 2019
This is where the Chapter 3 trailer teaser picks up, as you can see below. Lionsgate will release the full trailer online this Thursday, presumably before it begins screening with M. Night Shyamalan's Glass in theaters this weekend.
The John Wick 3 teaser offers a small taste of what's to come in the trailer proper, starting with a pretty dazzling shot of rainy NYC at night. From there, the video offers glimpses of the Bowery King (Laurence Fishburne) - who aided John in Chapter 2 despite their not so friendly history - and John being helped by Charon (Lance Reddick), the concierge at New York's Continental Hotel who's always been on good terms with Mr. Wick. It's plausible Charon is helping John on Winston's (Ian McShane) orders, seeing as the Continental's mysterious owner clearly has a soft spot for John, even after everything that's happened. The teaser also includes glimpses of action sequences involving motorcyclists and a small group of hitman who're (presumably) on the hunt for Mr. Wick.
It's an effective tease of what's to come Thursday, and assures Chapter 3 will have the same stylized neo-noir aesthetic as the John Wick movies before it. Parabellum itself will delve deeper into the franchise's fascinating mythology than its predecessors did by introducing major players like the Director of the High Table (Angelica Huston) and other figures who hold a position of power in the franchise's shadowy assassin underworld. Between the stylish spectacle and increasingly complex world-building, it's good to see John Wick: Chapter 3 - Parabellum hasn't lost sight of the elements that made the original John Wick film a cult success to begin with.
Be sure and check back on Screen Rant for the full trailer this Thursday!
Source: Lionsgate
This entry was posted by Screen Rant on January 15, 2019 at 12:01 pm, and is filed under TV News. Follow any responses to this post through RSS 2.0. You can skip to the end and leave a response. Pinging is currently not allowed.