Jordan Peele's Weird City Trailer Teases YouTube Sci-Fi Show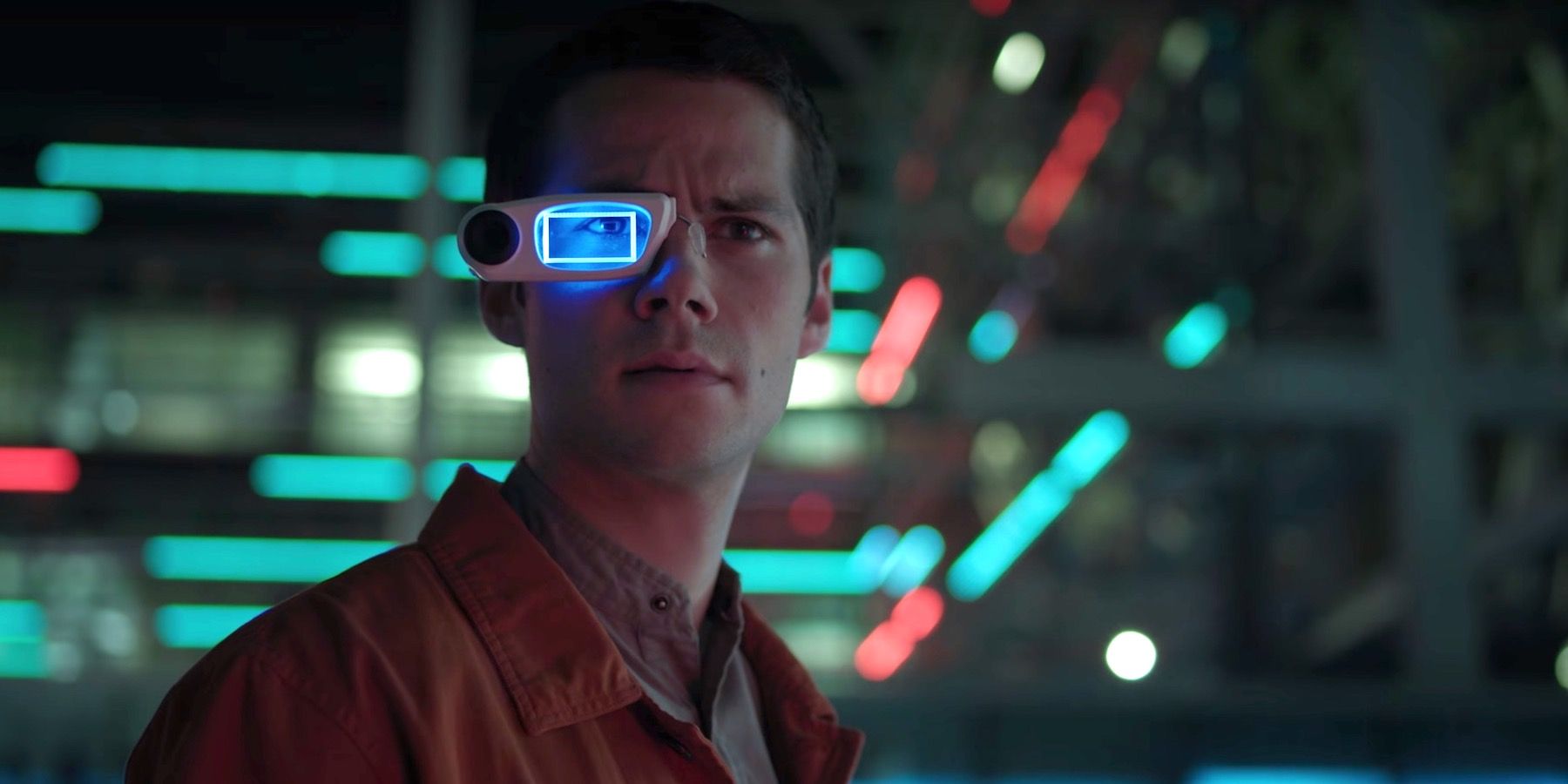 In the trailer for Jordan Peele's YouTube Premium series Weird City, a literal line separates the upper class from the lower class, and the concept of "weird" is just a matter of opinion. Last June, the science fiction comedy anthology series was officially ordered by YouTube.
Produced by Peele's Monkeypaw Productions, Weird City is set "in the not-too-distant future metropolis of Weird." For Season 1, actors such as Rosario Dawson, Michael Cera, and Dylan O'Brien were announced as official cast members last summer. Earlier this week, reports named Awkwafina, Hannah Simone, and Gillian Jacobs as Weird City guest stars. Though Peele is primarily known for his 2017 directorial debut Get Out, he's fully immersed himself into TV production in the past year, as he's behind CBS' The Twilight Zone reboot and will produce the upcoming Amazon series The Hunt, in which Al Pacino is set to co-star alongside Logan Lerman as nazi hunters in 1977 New York City. For Weird City, Peele will explore issues "that pertain to present-day life, stories that could only be told now through the prism of sci-fi and comedy."
Related: Jordan Peele's Us to Have World Premiere at SXSW 2019
The official Weird City trailer has been released on YouTube, and it lives up to the project title. To begin, a couple of Weird elitists moan about truffles, which sets the tone for a subsequent examination of life below "The Line," inhabited by Weird's lower class.
From there, the trailer takes on a surrealistic vibe, as characters stare at laundromats and learn about potential romantic partners, otherwise known as "the one that's the one," thanks to a computer program simulation. There's a definite futuristic aesthetic throughout the entire trailer, and LeVar Burton (Reading Rainbow) appears as a mad scientist who suggests Weird's residents would be more powerful by not having to worry about depending on one another. In typical Peele fashion, there's a lot going on above and below the surface, with the mixture of rapid-fire editing and electro music making each shot pop, all the while promoting a cast full of familiar faces. As one of the full screen graphics notes, "Welcome to Weird."
With Get Out, Peele earned an Academy Award for Best Original Screenplay. This March, he'll release his second feature film Us, a psychological thriller starring Black Panther's Lupita Nyong'o and Winston Duke. In fact, we've mused about whether Get Out and Us take place in a shared universe, detailing various clues that suggest Peele has more than just a few tricks up his sleeve. Us was originally scheduled for a March 15 release, however the premiere date has reportedly been pushed back, but only by one week to March 22.
Peele productions are synonymous with "weird," and in the best possible way. Based on the Weird City trailer, audiences can expect another unique viewing experience.
Source: YouTube Originals
This entry was posted by Screen Rant on January 11, 2019 at 9:01 am, and is filed under TV News. Follow any responses to this post through RSS 2.0. You can skip to the end and leave a response. Pinging is currently not allowed.