Jump Force Leaked Ad Confirms 2 New Surprise Characters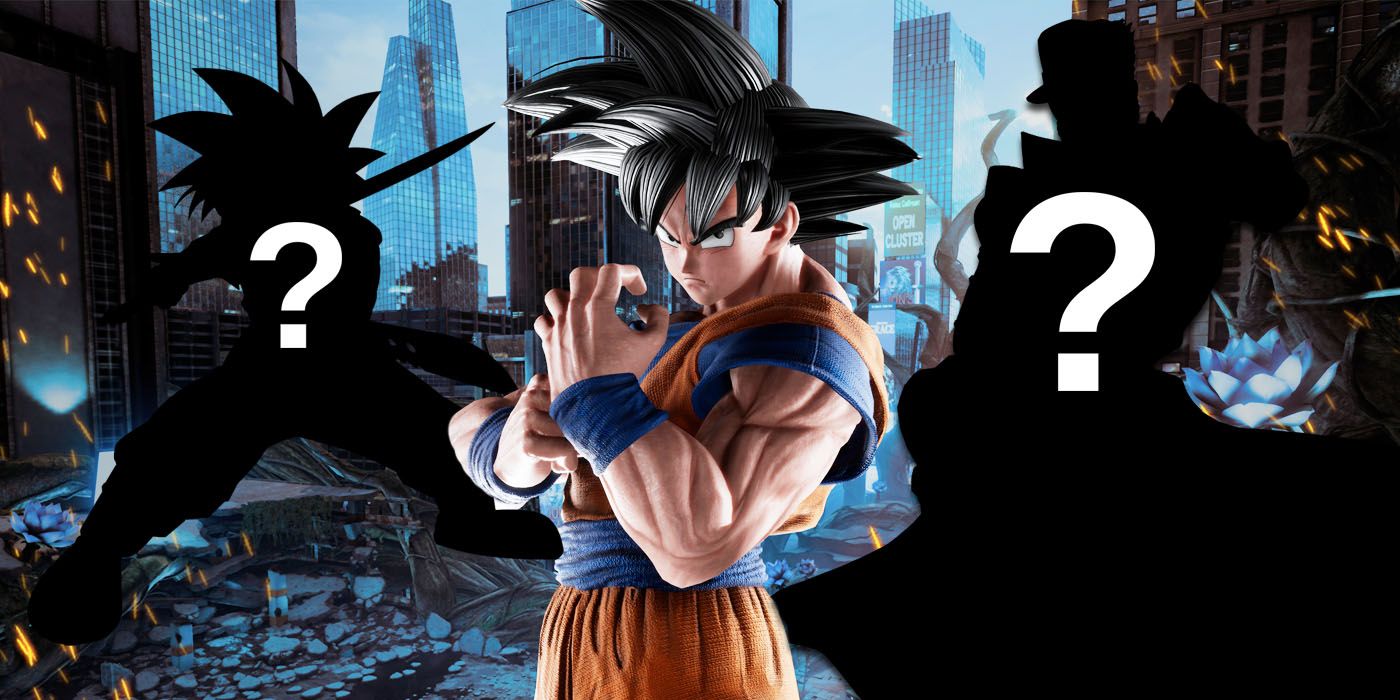 A leaked ad for Jump Force confirmed two new characters who will be showing up in the game. With the game set to arrive this February and featuring a number of beloved characters from across several Shōnen Jump universes, fans are still waiting to see if their favorite characters are going to make the cut. It now appears as if two more fighters have been leaked, allowing followers of each respective protagonist to take a sigh of relief.
The confirmation of these new Jump Force characters surfaced in a recent (and presumably premature) Instagram ad from Bandai Namco. Unfortunately, as the post was an ad on the social media site, it's not possible to link to the promotion in question - but that hasn't prevented fans from grabbing screenshots of the characters alongside other members of the roster like Goku and Naruto.
Related: The Jump Force Trailer Looks Out of Control
The photos were first posted by Twitter user YonkouProductions, revealingwhere both Jotaro Kujo from the Jojo's Bizarre Adventure and Dai from Dragon Quest: The Adventure of Dai, and they have since been verified by several others. Those hoping to see Jotaro and Dai in Jump Force can check out the images featured within the tweet below:
Admittedly, Jotaro appeared to be an obvious choice to include given the popularity of the Jojo's Bizarre Adventure series. Add in the fact that he's often been the face of that franchise (the main character more or less shifts every season) and it's evident that he was always going to be the frontrunner for inclusion in Jump Force. Dai, on the other hand, was seen as far less likely, given the fact that Square Enix actually owns the Dragon Quest series. Even then, Dai was chosen because of his ties to Shōnen Jump through Dragon Quest's Dai no Daibouken (better known in the west as The Adventure of Dai) manga and anime series. Overall, both are great additions to the roster - provided that these reports are true - and will likely make for the final two characters that ship with the game.
What's even more interesting is the fact that a Dragon Quest character is rumored for Super Smash Bros. Ultimate DLC as well. This would see to it that Square Enix has a character from one of its franchises in two of the biggest fighting games going into 2019. Truthfully, they would serve as a great marketing tactic for the company as a result. Given the immense critical praise received by Dragon Quest 11 upon its launch, it's clear that Square Enix has big plans for the series in the west. Now it just remains to be seen if Dai and Jump Force can help with with those plans.
Jump Force arrives on PlayStation 4, Windows PC, and Xbox One on February 15, 2019.
Source: YonkouProductions
This entry was posted by Screen Rant on January 19, 2019 at 1:01 am, and is filed under TV News. Follow any responses to this post through RSS 2.0. You can skip to the end and leave a response. Pinging is currently not allowed.