Kevin Hart To Star In Monopoly Movie From Ride Along Director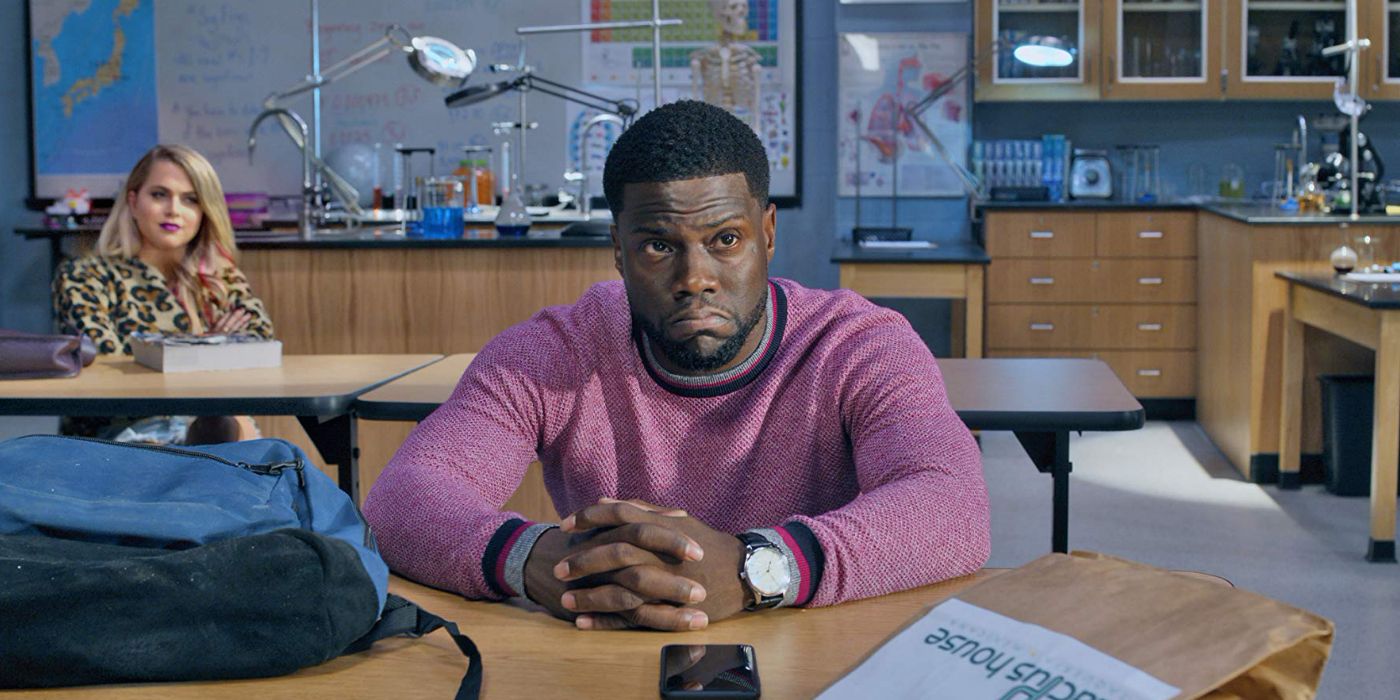 Comedian and actor (but not Oscar host) Kevin Hart has signed on to star in Lionsgate and Hasbro's Monopoly movie, which is to be directed by Tim Story. Hart can currently be seen alongside Bryan Cranston in the drama The Upside, which last weekend dethroned the mighty Aquaman at the box office.
First released way back in 1935, Parker Bros.' Monopoly has gone on to become one of the most popular board games of all-time, with over 250 million units reportedly sold. Efforts to adapt the game into a movie date back to 2008 when Universal and Ridley Scott were reportedly involved in development. That movie never came to fruition however, and in 2012 Lionsgate took over the property, and later hired Andrew Niccol to write a "family-friendly" script.
Related: McDonald's Monopoly Theft Movie Sets Hollywood Bidding Record
Now, it appears the off-and-on Monopoly project is once again firmly on. The Wrap reports that Lionsgate and Hasbro are moving forward with their movie adaptation, and have signed Kevin Hart to lead up the cast. Ride Along director Tim Story will take on helming duties, as well as producing. Other details of the project are being kept under wraps for the time being.
Hart and Story have of course teamed up multiple times before. Story directed Hart in both Ride Along and Ride Along 2, and there have been reports the two will reunite for Ride Along 3 (though there has been no update on that project in several years). Hart also starred for Story in the romantic-comedy Think Like a Man and its sequel Think Like a Man Too. Story and Leslie Small also co-directed three comedy specials for the stand-up comedian Hart.
Of course, Hart has been in the news a lot lately after the comedian was named to host this year's Oscars, but elected to drop out after controversy erupted when some years-old homophobic tweets of his resurfaced. Talk show host Ellen Degeneres recently tried to talk Hart into reconsidering his decision to drop out of the Oscars, but though Hart initially said he'd think about returning, he later firmly stated he will not in fact do so. The plan now for the Oscars is to go on without a host for the first time in 30 years.
Oscar hosting controversy aside, Hart remains a very popular personality both as a comedian and actor, and has become a legitimate box office draw thanks to hit films like the Ride Along movies and Jumanji: Welcome to the Jungle. It remains to be seen how Lionsgate and Hasbro will crack the problem of adapting Monopoly into a movie, but with Hart in the lead, it seems a fair bet the film will be largely comedic.
Source: The Wrap
This entry was posted by Screen Rant on January 17, 2019 at 10:01 am, and is filed under TV News. Follow any responses to this post through RSS 2.0. You can skip to the end and leave a response. Pinging is currently not allowed.