Knightfall Season 2 Teaser Introduces Mark Hamill's Talus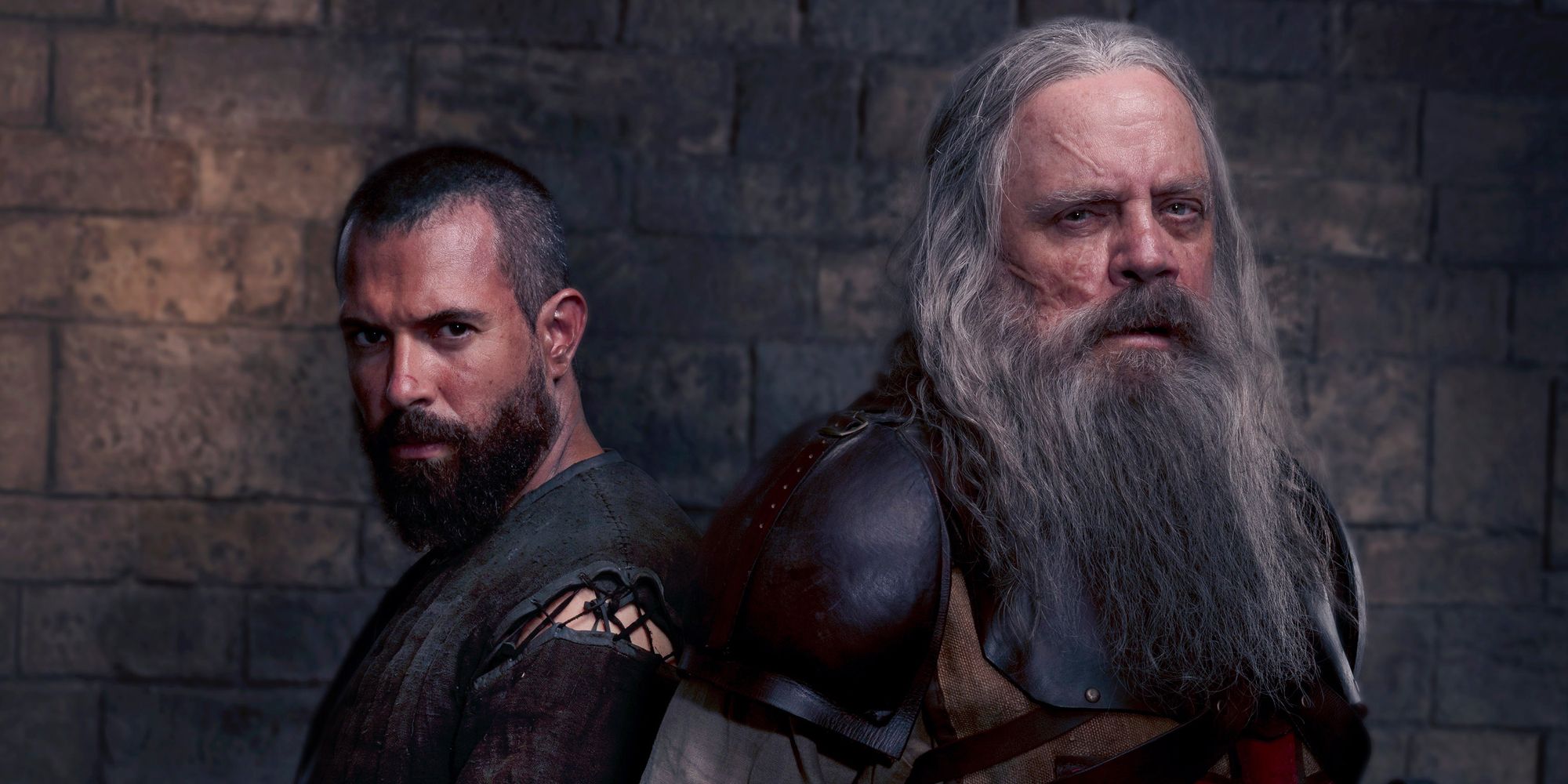 Season 2 of History's Templar Knight drama Knightfall will not only pickup the pieces from the first season's end, but it will also introduce audiences to Mark Hamill's grizzled warrior, Talus. The series is the second scripted drama to hit the network in the wake of its hit series Vikings, and it takes a very different approach to the idea of fictionalized events, putting its cast of Templars, led by Tom Cullen (Gunpowder) on a cryptic, symbol-filled journey that's unsurprisingly bloody. 
That Knightfall would feature its fair share of swordplay and battle sequences is no surprise. After all, its predecessor has made a name for itself by staging some of the most impressive television battles this side of the Wall (i.e. Game of Thrones), and for a fraction of the budget. Knightfall itself began with an impressive sequence that showed off what the series was capable of, all while building intrigue around the whereabouts of the Holy Grail. 
Season 2, however, will bring about a small change of pace and cast — namely that of Star Wars star, Mark Hamill. Though he's no stranger to TV, it's been a minute since Hamill was a regular on a television series, at least in terms of his being present in front of the camera and not providing some of the voice work for which he's won acclaim. At any rate, you can see Hamill as Talus in the brief teaser trailer below:  
"Hamill joins the cast as "Talus," a battle-hardened Knight Templar veteran of the Crusades, who survived captivity for ten years in the Holy Land and is tasked with training the new initiates to the Order. The voice over in this tease reveals Talus' moral conflict with Landry (Cullen) as a Templar. The sword is the symbol that unites and divides the brotherhood this season, and its flames foreshadow what is to come for the Templars on Friday the 13th. Cullen plays the courageous and headstrong Templar Knight, Landry, who last season we left grief-stricken but hopeful."
Hamill's characterization of Talus certainly makes use of his voice-acting skills, as he's definitely made a choice in terms of his performance here. Add to that Talus's weary look and his distinct beard, and Knightfall looks to have an interesting new character on its hands. Whether or not Hamill's presence means audiences will flock to History when the new season premieres remains to be seen, but having the man who played Luke Skywalker probably won't hurt the show's ratings. 
Knightfall season 2 will air in 2019 on History.
This entry was posted by Screen Rant on January 23, 2019 at 4:01 am, and is filed under TV News. Follow any responses to this post through RSS 2.0. You can skip to the end and leave a response. Pinging is currently not allowed.