Korean Action Movie The Villainess Being Adapted Into TV Show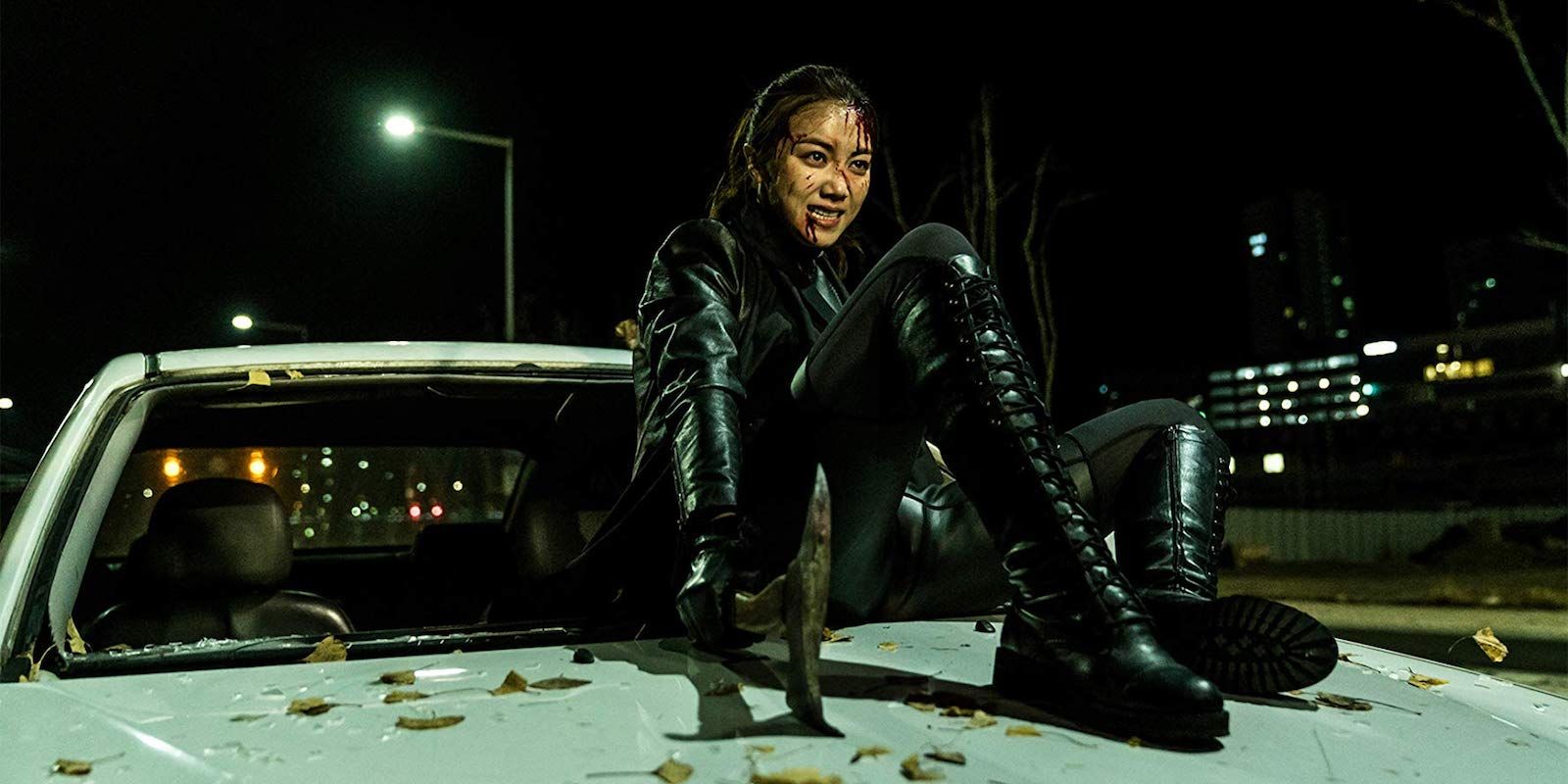 The South Korean action film The Villainess will soon be adapted for television with the series set to be produced by Robert Kirkman, creator of The Walking Dead, and one of the 21st century's most celebrated comic book writers.
Released in 2017 and directed by Jung Byung-gil, The Villainess chronicles the perilous journey of Anes, who evolves into a Los Angeles-based assassin upon being kidnapped as a child in Korea. Just when the character finds inner peace, she must return to her native country where the past comes back to haunt her. The Villainess premiered at the 2017 Cannes Film Festival and reportedly received a four-minute standing ovation. The gritty film has since received numerous accolades on the festival circuit and features Kim Ok-bin in the title role. The director, Byung-gil, released his feature debut Confession of Murder in 2012, and will soon direct the science fiction comedy Afterburn starring Gerard Butler. The Villainess is currently available to stream on Hulu.
Related: The 25 Best Movies on Hulu Right Now
Per Deadline, Skybound Entertainment is set to adapt The Villainess for television. In 2010, Kirkman and David Alpert founded the multiplatform entertainment company, which is behind all media associated with The Walking Dead franchise, including the spinoff series Fear the Walking Dead. Skybound also adapted Kirkman's comic Outcast for Cinemax, and will soon adapt his longest-running comic, Invincible, with Seth Rogen scheduled to co-produce and direct. Invincible began in 2003 and concluded last year after 15 years and 144 issues. The adaptation will reportedly be an hour-long eight-episode animated series. Skybound is behind Nat Geo Wild's new series Dead by Dawn and has teamed up with eOne for the pre-apocalyptic drama series 5 Year.
For The Villainess adaptation, Skybound has a first-look deal with Amazon Studios. The streaming platform's latest drama series, Homecoming, recently earned three Golden Globe nominations for season 1. In 2018, Amazon also produced the dramas Tom Clancy's Jack Ryan (starring John Krasinski) and The Romanoffs - an anthology series featuring an ensemble cast. On the feature film side, Amazon has rapidly evolved into a viable awards season contender, thanks to movies like Manchester by the Sea, The Big Sick, and I Am Not Your Negro. In 2018, Amazon produced the critically acclaimed films You Were Never Really Here, Beautiful Boy, Suspiria, and Cold War. 
With home streamers seeking quality, binge-worthy productions, Amazon represents a reliable option, and one that's willing to look beyond North America for unique stories and talent. The Villainess will likely resonate with all audiences given its female action hero premise.
Source: Deadline
This entry was posted by Screen Rant on January 15, 2019 at 8:01 am, and is filed under TV News. Follow any responses to this post through RSS 2.0. You can skip to the end and leave a response. Pinging is currently not allowed.