Lady Sif Series Reportedly Coming to Disney Plus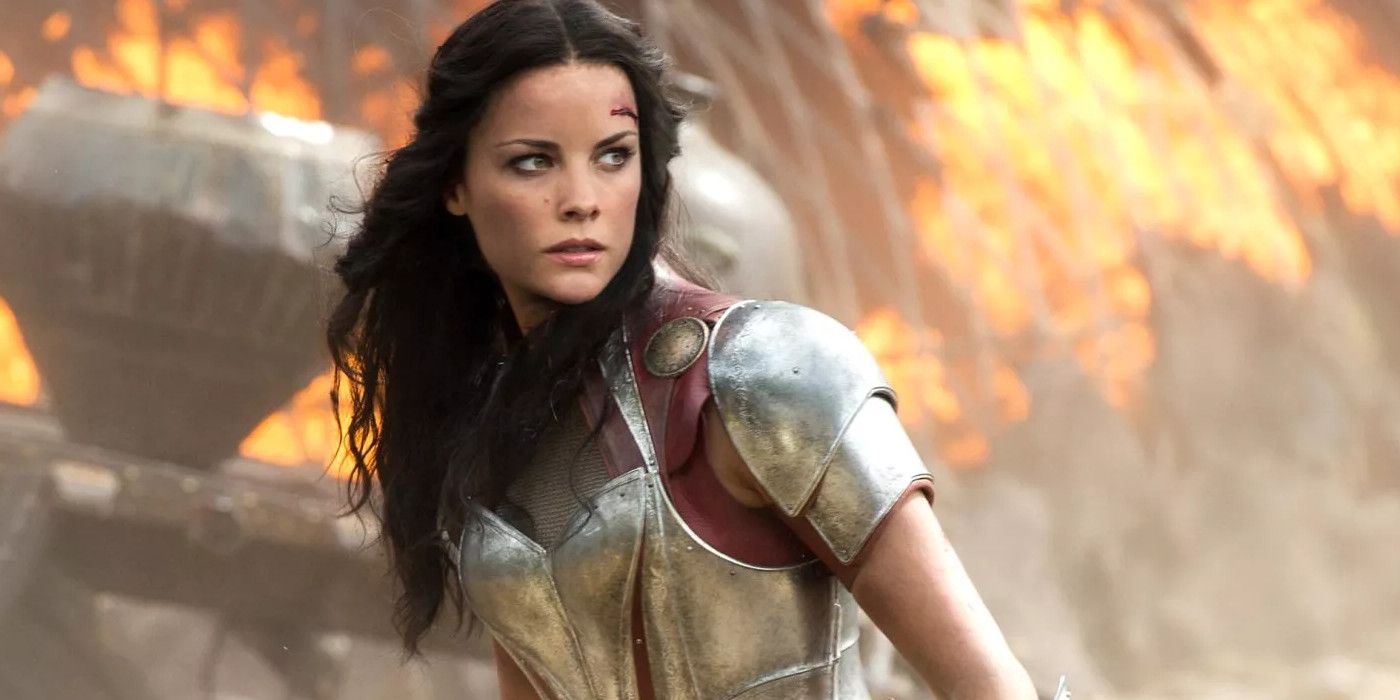 Marvel Studios is reportedly working on a six-to-eight-episode TV series starring Lady Sif (Jaimie Alexander) to air exclusively on the Disney Plus streaming service. In strategic terms, Disney Plus lies at the heart of Disney's future plans, and they're keen to build up an extensive library of original content - ranging from live-action movies like Lady and the Tramp to the Star Wars TV series The Mandalorian.
Marvel seems to be at the center of these plans, with Kevin Feige and his team working on a number of studio-budget TV shows for Disney Plus. Captain Marvel's Jac Schaeffer has been signed up to helm the Vision & the Scarlet Witch series, while Empire writer Malcolm Spellman is working on the script for another miniseries starring Falcon and the Winter Soldier. A Loki TV show is also in the works, with Tom Hiddleston set to reprise the role of the God of Mischief, but it seems Hiddleston won't be the only Thor actor returning to the MCU on Disney Plus.
Related: Every Marvel TV Show Coming To The Disney Streaming Service
According to Discussing Film, Marvel is also reportedly working on a series starring Jaimie Alexander as Lady Sif. It's important to note that Discussing Film claims the project is only in the earliest stages of development, which means it may or may not yet happen. Marvel seem to have a massive number of these series in the works, and there simply have to be concerns as to whether or not the studio has the bandwidth to produce all of them. It's even possible there's been some early-stage miscommunication, and that Alexander is really in talks to appear in the Loki series. To date, Loki is the only Marvel Studios Disney Plus series that has just the one MCU lead, so it could be that Alexander might be one of the significant co-stars in that show.
Lady Sif is a popular character, and Alexander's portrayal was loved by fans - so much so that she even made two welcome cameos in Marvel's Agents of S.H.I.E.L.D. Scheduling conflicts meant the actress was unable to appear in Thor: Ragnarok, which frankly may well be for the best, given how Taika Waititi's blockbuster handled the Warriors Three. According to the Russo brothers, Sif didn't survive the Decimation, and was killed when Thanos snapped his fingers and obliterated half the life in the universe. That shouldn't pose much of a problem, though, given the snap is expected to be either averted or undone in Avengers: Endgame.
Discussing Film is unable to say whether or not the Lady Sif series will be set before or after the events of Thor: Ragnarok and Avengers: Infinity War/Avengers: Endgame. If the former, it could potentially be an origin story that explains how Lady Sif became one of Asgard's greatest champions; if the latter, it could instead explore the cosmic side of the MCU's Phase 4. Marvel is currently keeping their future plans under wraps, so it's probably going to be a while before anything concrete develops on the matter.
Source: Discussing Film
This entry was posted by Screen Rant on January 11, 2019 at 6:01 am, and is filed under TV News. Follow any responses to this post through RSS 2.0. You can skip to the end and leave a response. Pinging is currently not allowed.