Latest Glass Box Office Projections Below Original Estimates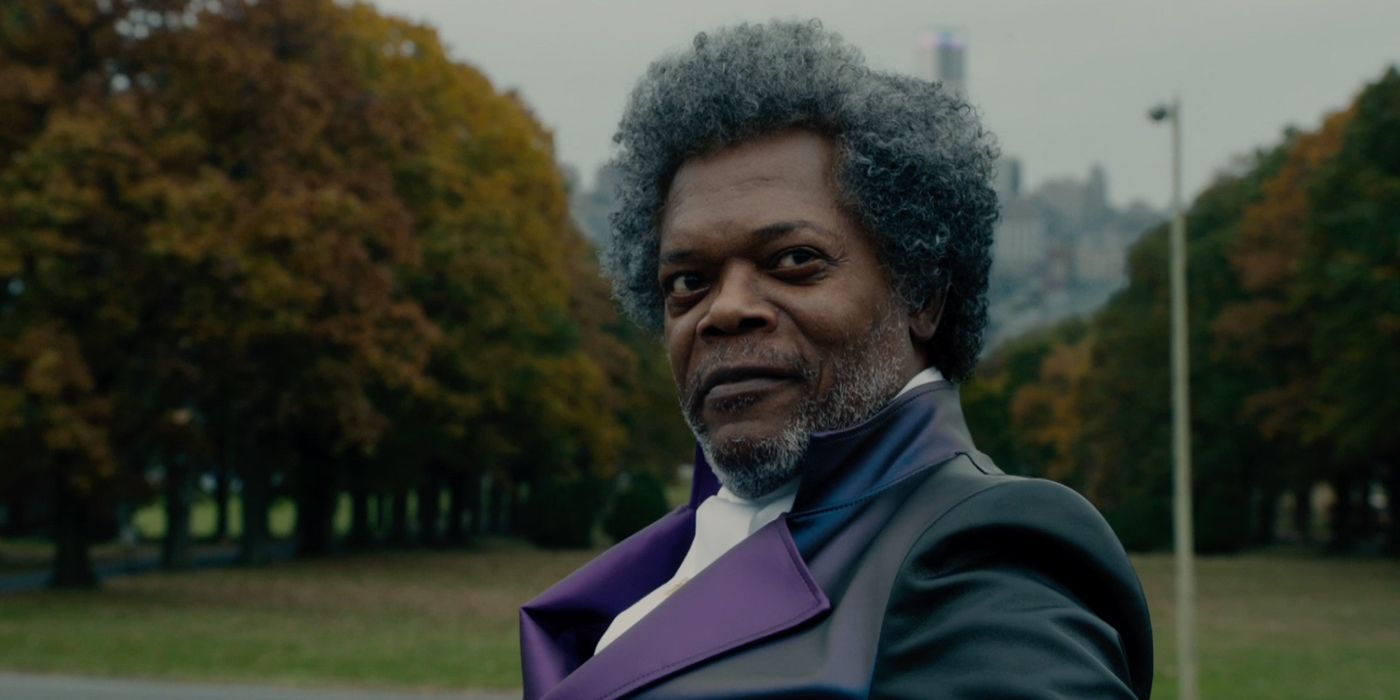 The latest opening weekend box office projections for Glass are below the original estimates, though the film should still come out on top over the Martin Luther King holiday. It's been a very long time since an M. Night Shyamalan movie entered theaters with this much anticipation, but it was warranted for Glass. The director's 2017 thriller Split ended with the surprise reveal that it took place in the same universe as Shyamalan's fan-favorite superhero drama Unbreakable, teasing a climatic showdown between David Dunn and Kevin Wendell Crumb - with Elijah Price pulling all the strings.
Given the amount of hype surrounding Glass' premiere (some viewers have been waiting nearly two decades for this film), the lack of competition at the post-holiday multiplex, and a visible marketing campaign akin to a major tentpole, it seemed like the perfect storm for Glass to score one of the highest January openings of all-time. Early box office estimates that came out in late December had the film pegged for a debut as high as $70 million, but it looks like the actual numbers will be much lower than that.
Related: Do You Need to See Unbreakable and Split to Understand Glass?
According to Variety, Glass is now estimated to gross approximately $47 million over the extended four-day MLK weekend. That figure is even below Universal's conservative projections of a $50 million start and wouldn't top Ride Along ($48.6 million) for the second-best MLK haul.
The main culprit for this development is most likely Glass' lukewarm reviews. Unfortunately, the film is Shyamalan's worst-received since 2013's After Earth, with many appreciating the ambition behind the project, but finding themselves bewildered by the director's approach and creative choices. If word-of-mouth was stronger, then Glass would probably be a bigger hit, but it's worth mentioning this isn't a movie that needed to rewrite the record book to be profitable. Glass sports a cheap production budget of only $20 million, meaning it's all but assured to be in the black by the time the weekend's over. While it's disappointing to see the film come up short of expectations, this isn't a disastrous turn of events. Shyamalan's gamble to self-finance the picture paid off in spades.
If audiences aren't kinder to Glass than critics, it'll be interesting to see how strong the film's legs are. There's nothing major on the release calendar for the next couple of weeks (arguably, The LEGO Movie 2 is the next big blockbuster-type film of the year), so Glass may be able to take advantage of a weak landscape and pad its totals before bowing out. But even if it does suffer a notable second weekend drop-off, all parties involved should still be pretty happy with the way things turned out.
Source: Variety
This entry was posted by Screen Rant on January 18, 2019 at 2:01 am, and is filed under TV News. Follow any responses to this post through RSS 2.0. You can skip to the end and leave a response. Pinging is currently not allowed.