LEGO Movie 2 Confirmed To Have DCEU Stars Voicing DC Characters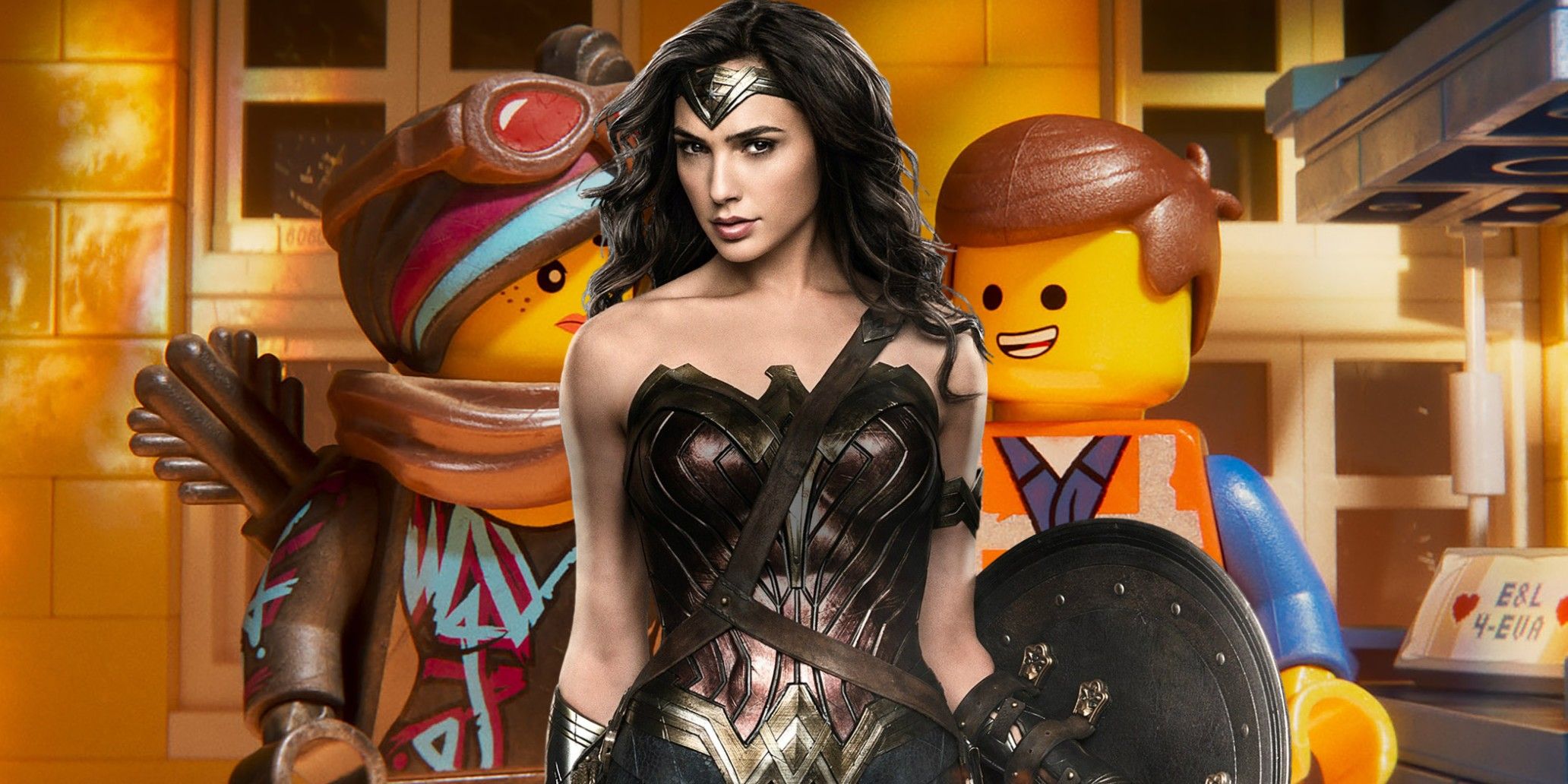 DCEU actors Gal Gadot, Jason Momoa, and Margot Robbie are voicing DC Comics characters in The LEGO Movie 2: The Second Part. The LEGO Movie was an unexpected smash hit in 2014 and has since launch an entire shared universe of LEGO-related films, including spinoffs The LEGO Batman Movie and The LEGO Ninjago Movie. Of course, Will Arnett's LEGO Batman isn't the only DC superhero who's appeared up in the LEGO-verse so far. In fact, he's already shared the screen with LEGO versions of Superman, Green Lantern, and Wonder Woman, among others.
21 Jump Street stars Channing Tatum and Jonah Hill voiced Superman and Green Lantern in the original LEGO Movie and have since been confirmed to reprise their roles for The Second Part. The LEGO Movie 2 trailers have also featured appearances by DC characters like Wonder Woman, Aquaman, and Harley Quinn, the latter two of which are modeled directly after their live-action versions in the DCEU (where Gadot plays Diana Prince, Momoa plays Arthur Curry, and Robbie plays Harley Quinn). As it turns out, they're being voiced by their DC Films counterparts to boot.
Related: Aquaman Passes $1 Billion at Worldwide Box Office
Flickering Myth is reporting that Gadot, Momoa, and Robbie are, in fact, voicing LEGO versions of their DCEU characters in The LEGO Movie 2. LEGO Wonder Woman was previously voiced by Cobie Smulders in the first LEGO Movie, whereas LEGO Harley Quinn was voiced by Jenny Slate in The LEGO Batman Movie. Momoa, meanwhile, technically confirmed his involvement with The LEGO Movie 2 last summer, when he voiced a LEGO version of Aquaman as part of the sequel's Hall H presentation at San Diego Comic-Con (ahead of Aquaman's own panel at the event). Arnett, for his part, will continue to voice LEGO Batman in The LEGO Movie 2.
A crossover between the DCEU and LEGO Movie universe is not only fun for its own sake, but also makes sense from a cross-promotional standpoint. Both franchises are based at Warner Bros., so there aren't any rights issues that would prevent DC's Finest from showing up in the LEGO-verse to begin with. At the same time, this keeps people buzzing about the DCEU following the release of Momoa's Aquaman solo movie, and ahead of Gadot and Robbie reprising their DCEU roles in 2020's Wonder Woman 1984 and Birds of Prey (And the Fantabulous Emancipation of One Harley Quinn), respectively. This in turn gives WB another way to promote The LEGO Movie 2 and benefit two of their most lucrative properties, at the same time.
Then again, this raises further concerns that The LEGO Movie is simply a brand unto itself now, and The LEGO Movie 2 will lack the creative spark and imagination that made its predecessor a success in the first place. Indeed, the franchise has already started to move in that direction, following the release of The LEGO Ninjago Movie. The Ninjago spinoff was widely criticized for lacking substance, unlike The LEGO Movie (which was full of messages about the importance of innovation in art) and The LEGO Batman Movie (itself, a clever deconstruction of the Batman character and brand at large) before it. We'll see if that's the case or not when The LEGO Movie 2 arrives next month.
Source: Flickering Myth
This entry was posted by Screen Rant on January 14, 2019 at 8:01 am, and is filed under TV News. Follow any responses to this post through RSS 2.0. You can skip to the end and leave a response. Pinging is currently not allowed.