LEGO Movie 2 Projected For Lower Opening Weekend Than Original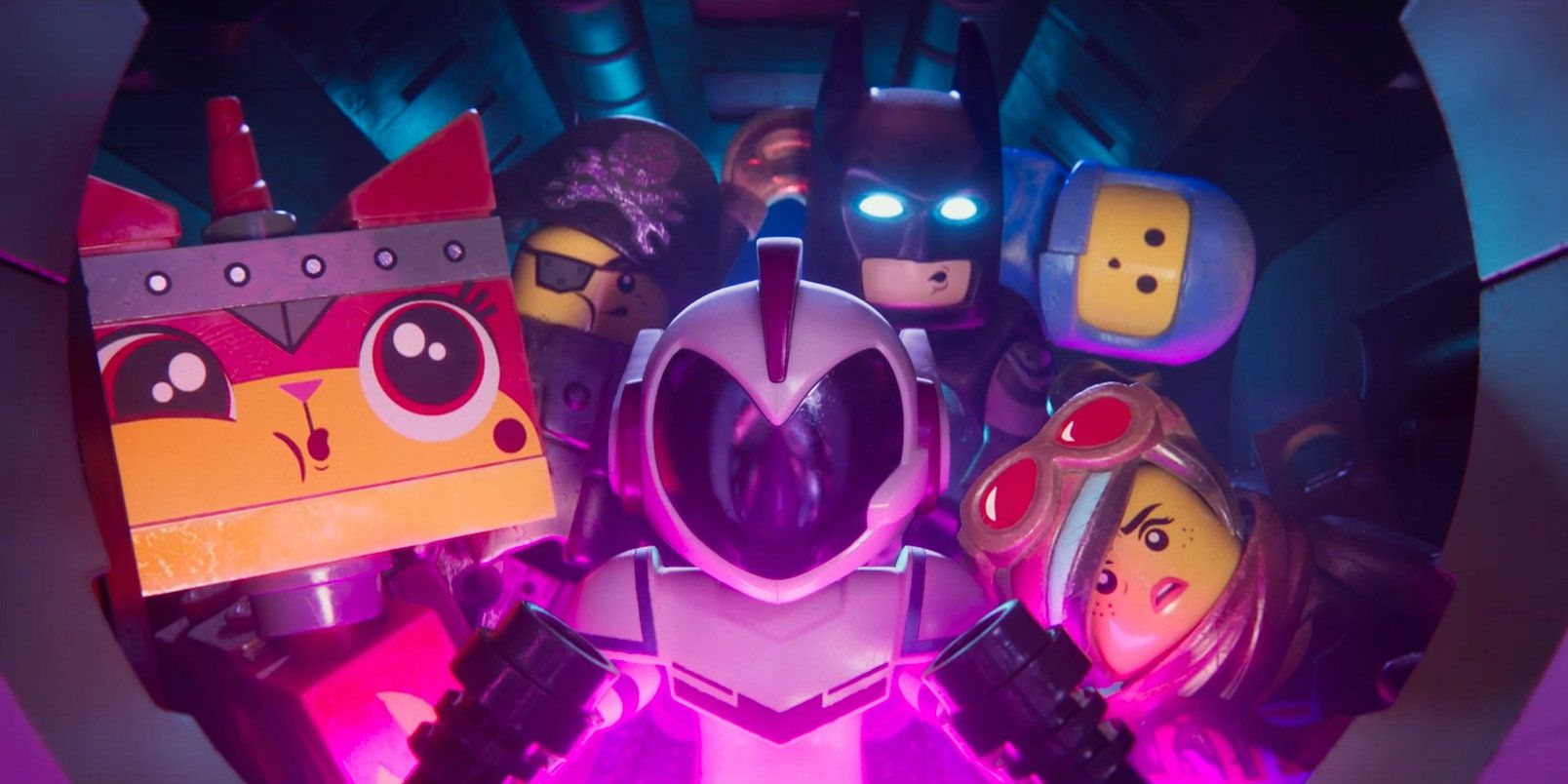 The LEGO Movie 2: The Second Part is projected to open lower at the box office when compared to its predecessor. In 2014, directors Phil Lord and Chris Miller once again proved the naysayers wrong with the original LEGO Movie. While the project was widely mocked upon its initial announcement and few believed it would amount to anything more than a toy commercial, The LEGO Movie ended up becoming one of the year's most beloved offerings. Equipped with a story that was equal parts creative and emotional, the animated film received widespread critical praise and earned $469.1 million at the worldwide box office.
The surprising development gave Warner Bros. the confidence to move forward not just with a direct followup, but an entire shared universe of LEGO-related films. Over the past couple of years, The LEGO Batman Movie and The LEGO Ninjago Movie played in theaters, finding varying degrees of success during their respective runs. Now, five years later, the mainline LEGO Movie series continues, but it may not be as big of a hit as the original.
Related: Screen Rant's 50 Most Anticipated Movies of 2019
According to Deadline, The LEGO Movie 2 is estimated to earn between $45-55 million during its debut weekend. That's a solid enough figure, but it's much lower than the first film's $69 million. The sequel is pegged in the neighborhood of LEGO Batman, which opened with $53 million back in the winter of 2017.
It's worth keeping in mind that these are early projections and can definitely change as we get closer to LEGO Movie 2's release. The film's commercial prospects will likely be somewhat impacted by its word-of-mouth, and there are currently no reviews available to read. If the followup earns as much praise as the original film, then perhaps it will exceed expectations and post numbers closer to The LEGO Movie's opening. Additionally, this will be the first major animated movie coming out since Spider-Man: Into the Spider-Verse in mid-December, so there'll be a demand for a fun family film. WB has put together a visible and effective marketing campaign as well, painting The LEGO Movie 2 as an entertaining and humorous offering that'll have something for everyone. Nobody should have any concerns that this is going to bomb.
At the same time, this will be an interesting situation to watch as The LEGO Movie 2 progresses through its box office run. There's no denying that the franchise has lost a bit of its luster; Ninjago earned only $59.2 million domestically and LEGO Batman grossed considerably less than The LEGO Movie in the U.S. ($175.5 million vs. $257.7 million). Perhaps the studio overestimated what they had when they forged ahead with spinoffs, but perhaps a return to the main series (and fan-favorite characters like Emmet and Wyldstyle) will yield the desired results. The LEGO Movie 2 will have only a couple of weeks before How to Train Your Dragon: The Hidden World arrives, so hopefully it gets off to a fast start.
Source: Deadline
This entry was posted by Screen Rant on January 17, 2019 at 12:01 pm, and is filed under TV News. Follow any responses to this post through RSS 2.0. You can skip to the end and leave a response. Pinging is currently not allowed.