Let's Fix How Aquaman Becomes King Of Atlantis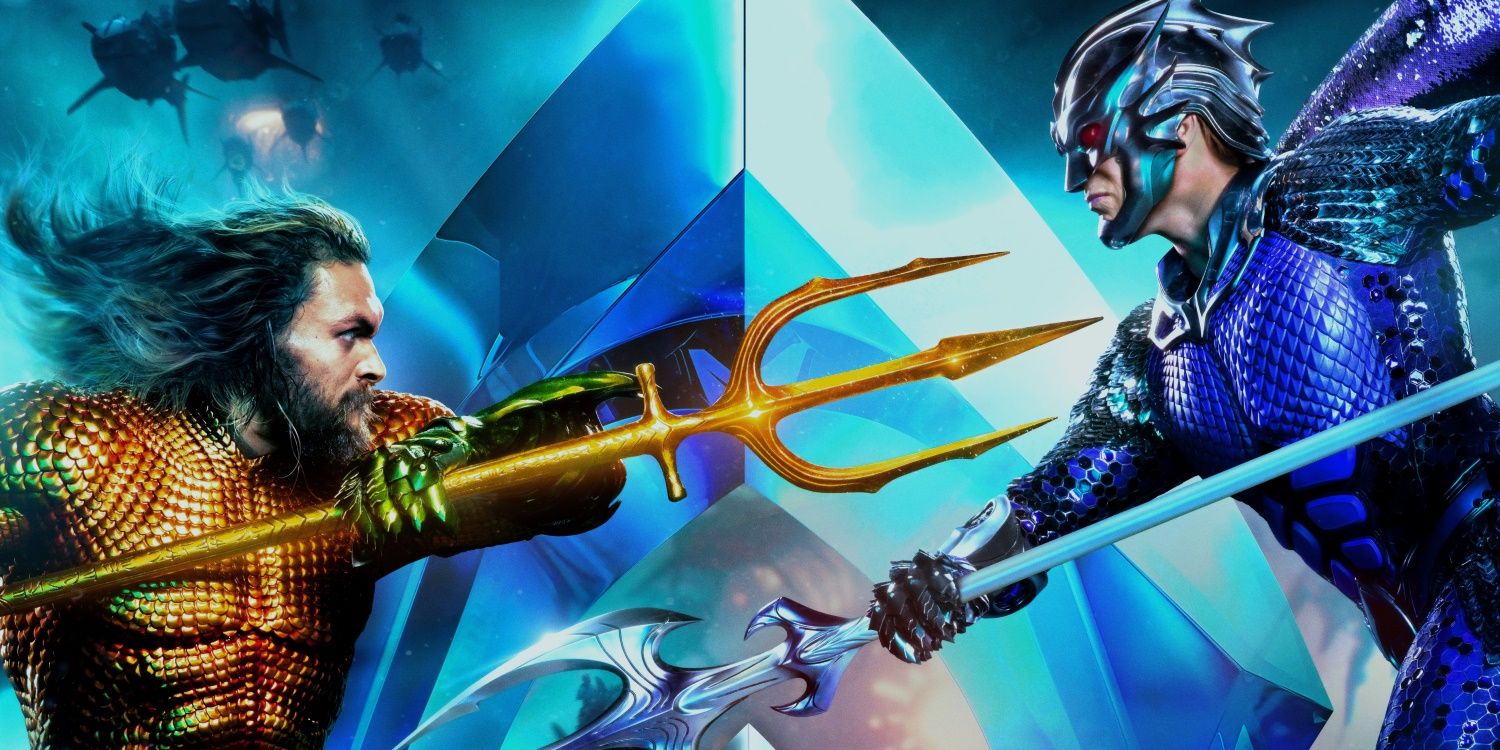 Warning: SPOILERS for Aquaman
—
Jason Momoa's solo Aquaman movie is full of fun, but it may have been able to better show why he becomes the new King of Atlantis. Momoa made a brief debut as the often joked about DC character in Batman v Superman: Dawn of Justice, but it was 2017's Justice League that gave him a proper introduction. He was far from the version of Arthur Curry fans of DC comics have read for years, but this was part of the plan.
One of director James Wan's goals with Aquaman was to show how Arthur became the king of seven seas. Although this could've been done in a very straight-forward and dramatic way, Wan brought major spectacle and a fun tone to the adventure story. Arthur is recruited by Mera (Amber Heard) to come to Atlantis and dethrone his half-brother Orm (Patrick Wilson) before he starts a war with humanity. It isn't until Arthur finds and wields King Atlan's trident, though, that he's able to successfully command the sea and defeat Orm. This all leads to Arthur finally becoming the King of Atlantis, but we think there may have been a better way to get there.
Related: The Aquaman Movie Ignores Atlantis' Biggest Secret
In the latest video from Screen Rant, we explore an alternate hero's journey for Arthur to go on. Our idea revolves around the movie becoming a bit more character-focused and streamlining its narrative by removing excess characters, while also exploring Arthur's own thoughts about being a king. Watch the video below for our full pitch on how to fix how Aquaman becomes King of Atlantis.
Although the larger story would remain the same in our proposed version of Aquaman, the changes proposed would've resulted in a largely different film. For instance, removing Black Manta (Yahya Abdul-Matteen II) is a major cut to make considering he's one of Aquaman's biggest foes, but doing so would give Orm a larger presence. Since most audiences enjoyed Patrick Wilson's performance, giving them a bit more of it may have made Aquaman even better. And, this change would allow Black Manta to be saved for a full villain role in a sequel.
Despite this gripe, Aquaman is clearly a success. It's the highest grossing movie in DC's shared universe after crossing $1 billion globally, and it should soon become the highest grossing DC movie of all time before too long. A sequel is already being discussed, so maybe that'll be the film to show whether or not Arthur is fit to be king or even wants to rule at all. That could make for quite an exciting sequel too, since Orm is still alive and could be ready to take control again. Then again, if Arthur decides he doesn't want to rule, maybe Mera should just become the Queen of Atlantis by herself. But for now, those who share this criticism will have to hope the next Aquaman movie can explore this part of Arthur Curry more.
This entry was posted by Screen Rant on January 21, 2019 at 4:01 am, and is filed under TV News. Follow any responses to this post through RSS 2.0. You can skip to the end and leave a response. Pinging is currently not allowed.