Luke Cage's Mike Colter Joins Naomie Harris in Thriller Black and Blue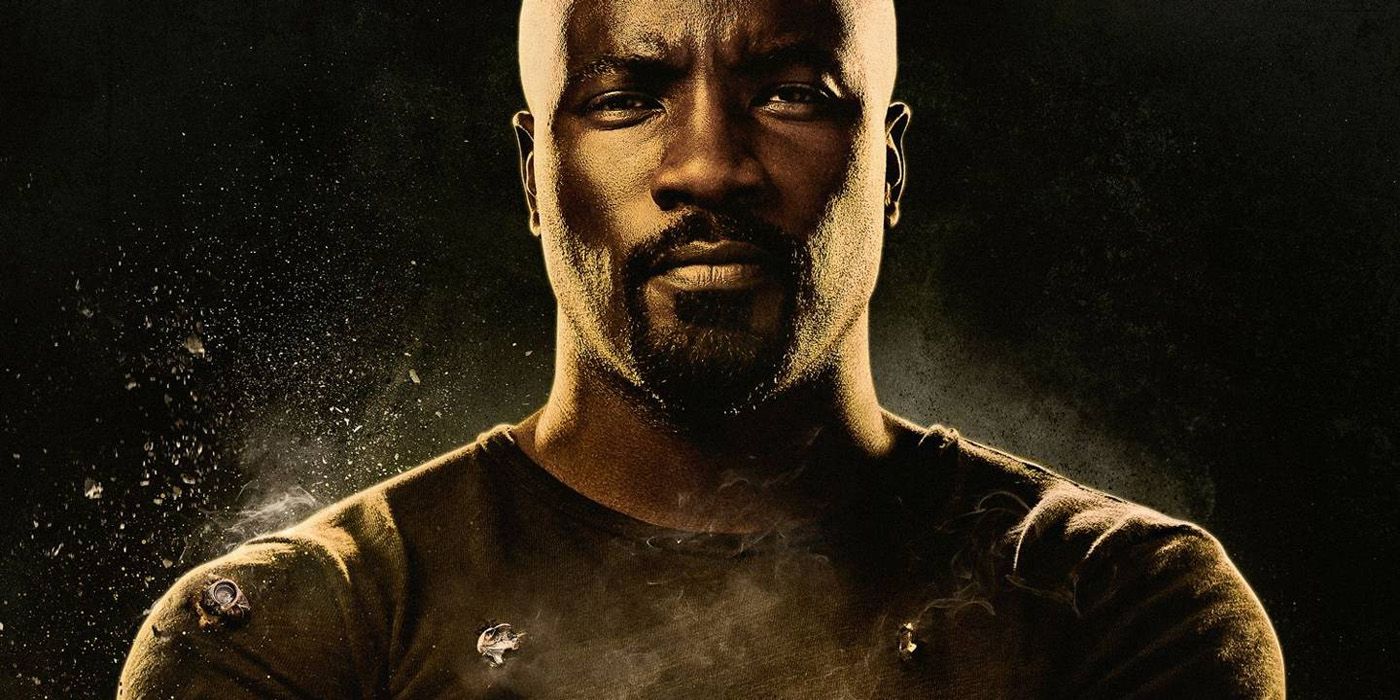 Luke Cage star Mike Colter is set to join Naomie Harris in the upcoming film Black and Blue. Colter is still recovering from Netflix's recent cancellation of Luke Cage, along with the cancellation of other Marvel series, such as Iron Fist and Daredevil.
Colter's biggest role was in the 2004 Clint Eastwood film Million Dollar Baby. He has had roles with several other shows and TV movies and has appeared in a few theatrical films, including Extinction and Girls Trip. Colter also appeared on the short-lived series Ringer, which starred Buffy the Vampire Slayer's Sarah Michelle Gellar. However, Marvel fans came to know Colter when Netflix announced his casting as Luke Cage, first in the Jessica Jones series, and then later in a standalone Luke Cage series. He reprised the role in The Defenders, which has also quietly been discontinued by Netflix.
Related: The Defenders Is What Killed Netflix's Marvel Shows
Colter is now going back to the big screen. Deadline reports he will join Naomie Harris in the thriller Black and Blue. Also joining the cast is Nafessa Williams, who stars as the superhero Thunder on The CW's Black Lightning. Other cast members include Frank Grillo, Reid Scott, Beau Knapp, and Tyrese Gibson. In Black and Blue, Harris is a rookie cop in New Orleans who witnesses corrupt police officers murdering a drug dealer and captures it on her body cam. When the crooked cops fail to capture her, they pin the murder on her instead.
Colter also has several other roles in movies coming out soon, including Breakthrough, Skin and Before You Know It. Meanwhile, there are still a lot of rumors and speculation surrounding the cancellation of Luke Cage and other Marvel shows on Netflix, but a lot of it seems to come down to the fact that Disney plans on launching Disney+, its own streaming subscription service. Colter could still come back as Luke Cage at some point, especially with the Disney+ head saying the canceled Marvel shows could get new life on Disney's service. However, Netflix retains the rights to the Marvel shows, save for The Punisher, two years after cancellation of their shows, so the possibility of seeing Luke Cage on TV again wouldn't happen for some time.
For now, though, Colter seems to be moving on, along with Luke Cage showrunner Cheo Hodari Coker, who recently signed a deal with Amazon to create original content for Prime Video. It's hard letting go of Colter as Luke Cage, but it's good to see that the actor still has plenty of other work in Hollywood.
Source: Deadline
This entry was posted by Screen Rant on January 24, 2019 at 11:01 am, and is filed under TV News. Follow any responses to this post through RSS 2.0. You can skip to the end and leave a response. Pinging is currently not allowed.