Marvel Brings Back WAR IS HELL For 80th Anniversary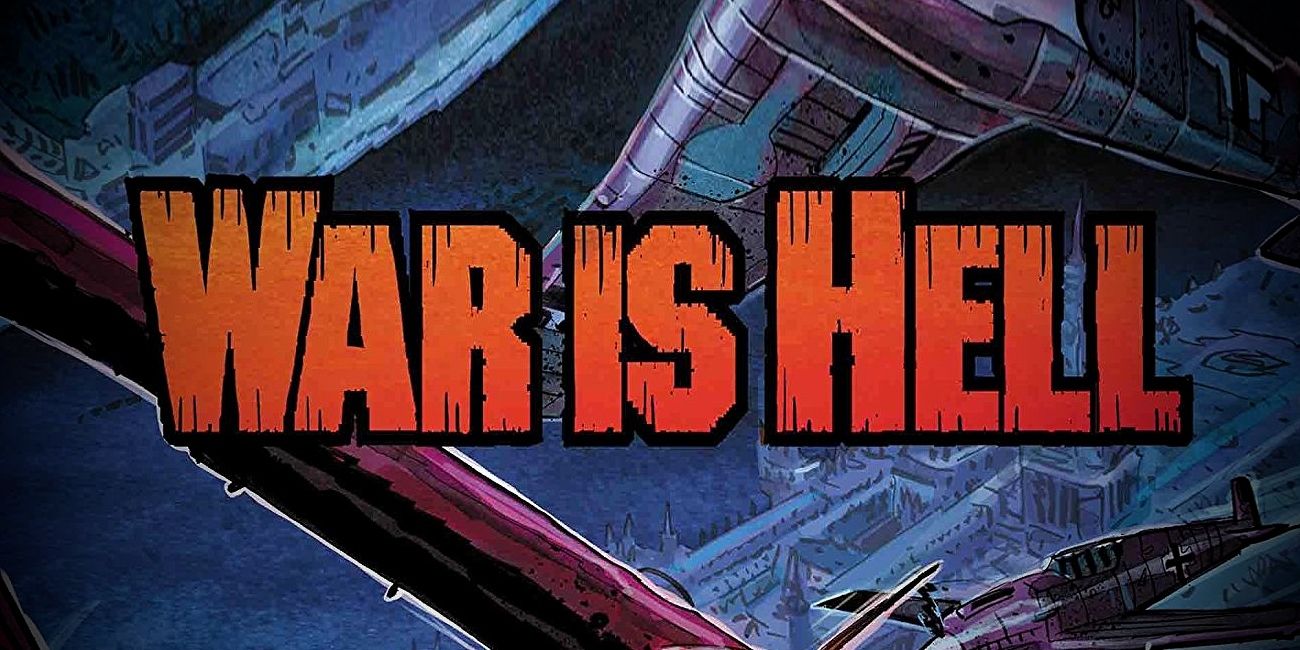 The time has come for Marvel Comics to celebrate its 80th anniversary - and to do it, one of their classic titles is being given new life in a special one-shot issue, WAR IS HELL #1. And we've got an exclusive preview of the new (old?) war title.
The new issue is intended as a tribute to the first version of WAR IS HELL, a series published in 1973 collecting older strips from war-era comic books before shifting towards new stories. With the new one-shot from Howard Chaykin, Phillip K. Johnson, and a varied art team, a similar blend of throwback and modern sensibility seems to be at work. But as our exclusive preview shows, readers are going to leave surprised. In WAR IS HELL #1, it isn't writing or artwork that's acting as the backbone to World War I - it's music.
RELATED: Marvel Has 2018's Top Graphic Novel With 'Infinity Gauntlet'
Focusing on the musical tastes and trends on both the German and Allied sides of the war as a new entry to the conflict, the first pages alone show that WAR IS HELL is anything but the 'usual' comic book collection of nostalgic war stories. Take a look at the preview pages embedded below:
The new WAR IS HELL is just one of a batch of reinvigorated series from Marvel's history, being reactivated for a special issues as part of the 80th anniversary celebration. The entire slate was first detailed during New York Comic Con, with WAR IS HELL the first to release alongside CRYPT OF SHADOWS, an homage to the horror comic books of the 1970s from Al Ewing and Garry Brown. The week after, Cullen Bunn and artists Clay Chapman and Francesco Manna will deliver their rendition of JOURNEY INTO UNKNOWN WORLDS, and its history of science-fiction storytelling. The trend will continue with releases like ZIGGY PIG AND SILLY SEAL, LOVE ROMANCES, and even a return of Kid Cassidy and Reno Jones in a new THE GUNHAWKS tribute come February.
WAR IS HELL may still drop a few surprises, considering how intentionally gritty and pull-no-punches some of the original war stories turned out to be. The first preview pages are more introspective than horrifying by comparison, but to see how the full issue pays tribute, fans will need to pick up the full issue this Wednesday. Until then, read on for the full synopsis and details below:
WAR IS HELL (2019) #1
Published: January 23rd, 2019
Writer: Howard Chaykin, Edgar Delgado, Phillip K. Johnson,
Art: Howard Chaykin, Alberto Alburquerque
Cover: Dan Panosian
ALL-NEW WAR STORY! In honor of Marvel's 80th Anniversary and history with War Comics comes a brand new edition of WAR IS HELL with two fascinating and soul-crushing tales of War. "In the Mood" by Howard Chaykin takes you to the skies as the Luftwaffe and RAF battle over the English Channel for a battle tale of bitter irony and "War Glammer" by Phillip Kennedy Johnson brings you back to Earth in modern day Afghanistan with a story that will chill you to the bone.
War is Hell #1 will be available on January 23rd, from Marvel Comics.
This entry was posted by Screen Rant on January 17, 2019 at 5:01 am, and is filed under TV News. Follow any responses to this post through RSS 2.0. You can skip to the end and leave a response. Pinging is currently not allowed.