Marvel Star Charlie Cox Signed The #SaveDaredevil Petition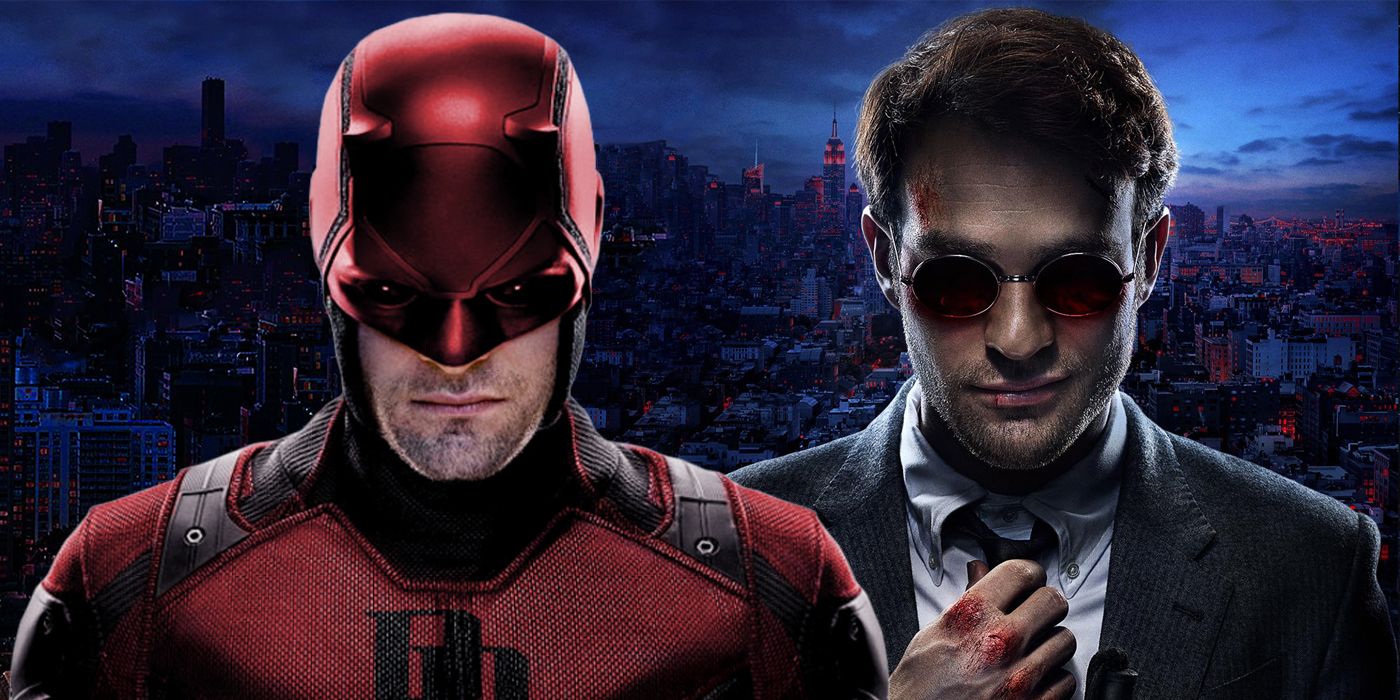 Charlie Cox - lead star of Marvel and Netflix's Daredevil series - has personally signed the #SaveDaredevil petition intended to revive the show. For the last few years, the various series produced by Marvel TV for Netflix have served as a nice contrast with the films released by Marvel Studios' MCU. As beloved as those films tend to be, the content that can be featured within them is sometimes inhibited by Disney's commitment to keeping the franchise PG-13. On the other hand, shows like Daredevil, Jessica Jones, and The Punisher have been allowed to include language, violence, and sexual content that would be almost guaranteed to earn an R-rating from the MPAA.
Unfortunately, that adult-oriented Marvel oasis is now almost completely dried up. Late-November saw Netflix announce the abrupt cancellation of Daredevil, which closely followed arguably its best season to date. Daredevil's end came not long after Netflix revealed that neither Iron Fist or Luke Cage would be returning for further seasons. A segment of Marvel fans hoped this meant the two characters would become the stars of a Heroes for Hire series, but Daredevil's cancellation made it clear that this was in fact a house-cleaning of Netflix's Marvel properties.
Related: The Defenders Is What Killed Netflix's Marvel Shows
Since Daredevil's fateful day, multiple cast and crew members have publicly expressed their disappointment and dismay that the series wouldn't receive a fourth season, which had been planned to begin filming in February. Fans have also been trying to lobby Netfix, Marvel, and Disney with the #SaveDaredevil social media campaign, in the hopes of petitioning for a season 4. Cox recently endorsed that campaign, and in a recent interview with The Playlist, confirms that he's actually signed the petition himself, albeit under a different name.
How about you? Have you had the chance to sign it yet?I wasn't sure about adding my email because I'm not very technically savvy, and I didn't want to suddenly put my email online; I don't know if it was visible or not. But what I did do is I made a fake email for my two-year-old daughter, and she signed it [laughter].
Will Daredevil ever actually get a season 4? It's impossible to say with certainty that it won't. That said, at the current juncture, such a development seems highly unlikely. While the fans are making a respectable effort with the #SaveDaredevil campaign - as are actors like Cox and his onscreen foil Vincent "Kingpin" D'Onofrio, who've now both personally offered support to the cause - Netflix seems to have made up its mind, for its own reasons. Disney executives haven't ruled out more Daredevil eventually happening on Disney Plus, but current contracts make that legally difficult prior to 2020.
For now, a dark cloud hovers over Netflix's two remaining Marvel shows, The Punisher and Jessica Jones. Frank Castle's second solo season recently debuted, while Jessica Jones' third season will arrive this year too. While neither series has been canceled, it doesn't take a genius to understand why Netflix wouldn't depress fans by announcing such a move before the already-produced seasons have been released. For his part, Punisher star Jon Bernthal says he's made his peace with the seemingly inevitable.
Source: The Playlist
This entry was posted by Screen Rant on January 23, 2019 at 4:01 am, and is filed under TV News. Follow any responses to this post through RSS 2.0. You can skip to the end and leave a response. Pinging is currently not allowed.