Masters of the Universe Movie Getting Rewrite From Iron Man Writers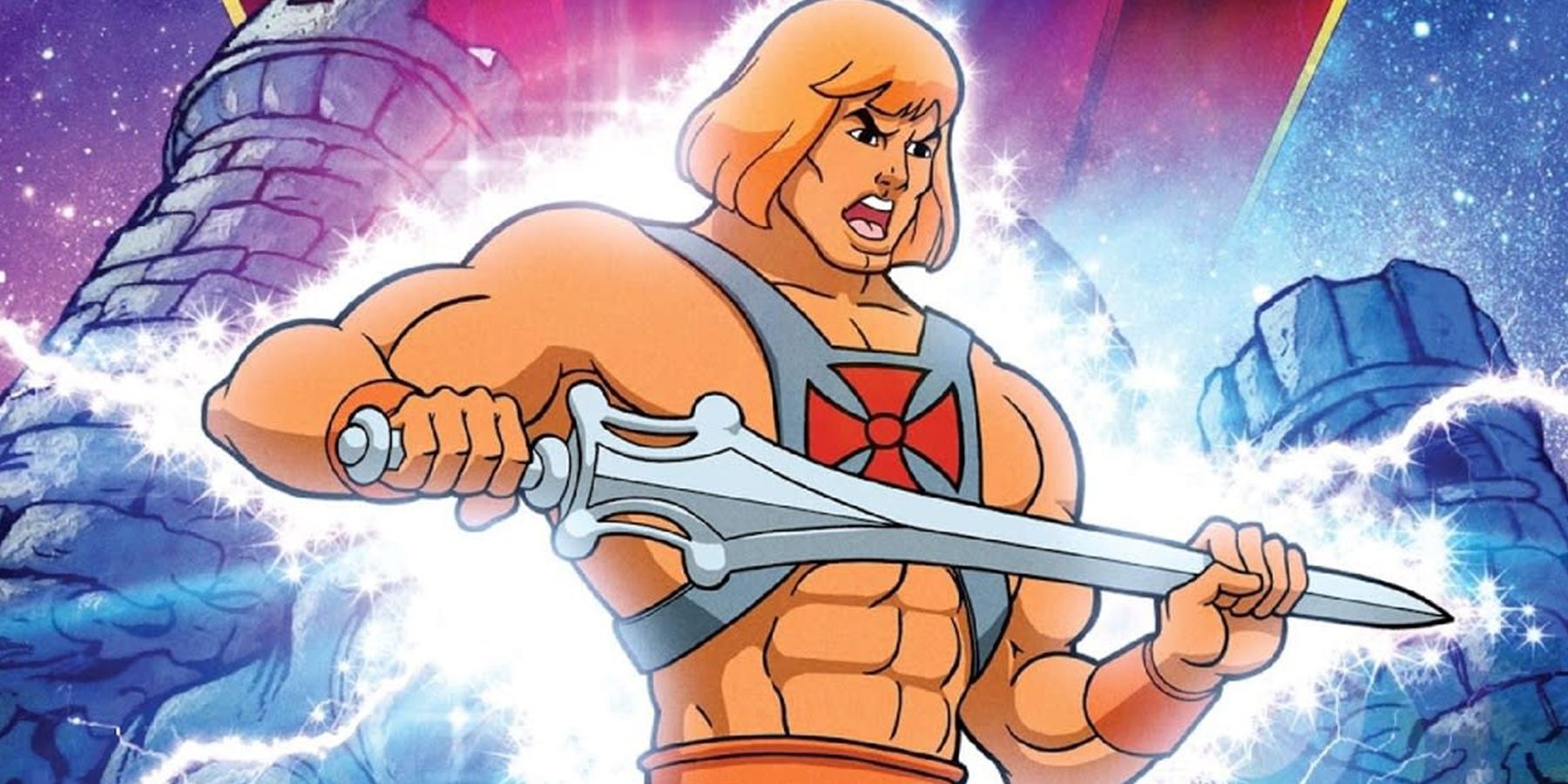 Sony's Masters of the Universe movie is getting a new script from Iron Man writers Matt Holloway and Art Marcum. With 1980s brands like Transformers and G.I. Joe having found success as modern live-action franchises, it's no surprise Sony has spent years now trying to get a He-Man and the Masters of the Universe film off the ground and running. The Mattel IP (which launched in 1982) already spans everything from action-figures to animated TV shows, a cartoon spinoff in She-Ra (which recently got a successful reboot from Netflix), comic books, and an infamously campy live-action adaptation starring Dolph Lundgren (released back in 1987).
Masters of the Universe itself is a fantasy adventure that follows He-Man - the most powerful man in the whole universe - as he battles the sorcerer Skeletor and other threats on the planet Eternia. The new movie adaptation landed at Sony back in 2009 and has since had filmmakers like Jon M. Chu (Crazy Rich Asians), McG (Terminator Salvation), and David S. Goyer (Krypton) attached to direct at different points in time. Filmmaking brothers Aaron and Adam Nee are currently attached and joined the project last spring, but there haven't been any major updates to report since they signed on.
Related: Bumblebee is 'Solidly Profitable', Making a Sequel Likely
That changes today, with Deadline reporting that Holloway and Marcum are closing a deal to write the latest Masters of the Universe script draft. The pair have successfully made a living as studio franchise writers since the worked on the original Iron Man, more than ten years ago. Their larger body of work now includes Lexi Alexander's cult Marvel comic book movie Punisher: War Zone and Michael Bay's Transformers: The Last Knight, in addition to Sony's upcoming Men in Black International. Clearly, the studio liked their script for the Men in Black continuation well enough to entrust them with Masters of the Universe too.
Masters of the Universe isn't the only Mattel project to show new signs of life since the company launched its film division last September. Just this week, in fact, Warner Bros. and Mattel announced their live-action Barbie film starring Margot Robbie is moving forward, after the project failed to gain traction under Sony's watch. No doubt, the latter studio is hoping for a different outcome with Masters of the Universe, having now hired a pair of reliable writers and up and coming directors in the Nee brothers (Band of Robbers) to get the film moving forward again.
Of course, only time will tell if Masters of the Universe manages to make it past pre-production this time around, or once again finds itself stuck in early development. Either way, it's safe to assume the film won't make its current December 2019 release date and will ultimately be pushed back to 2020 or later. Sony - for its part - is already prepared to shift Masters of the Universe back, having scheduled the Jumanji sequel and Greta Gerwig's Little Women adaptation to hit theaters that month too.
We will let you know when/if Masters of the Universe changes release dates.
Source: Deadline
This entry was posted by Screen Rant on January 11, 2019 at 2:01 am, and is filed under TV News. Follow any responses to this post through RSS 2.0. You can skip to the end and leave a response. Pinging is currently not allowed.