Mortal Kombat 11 Developer Accidentally Confirms Reptile's Return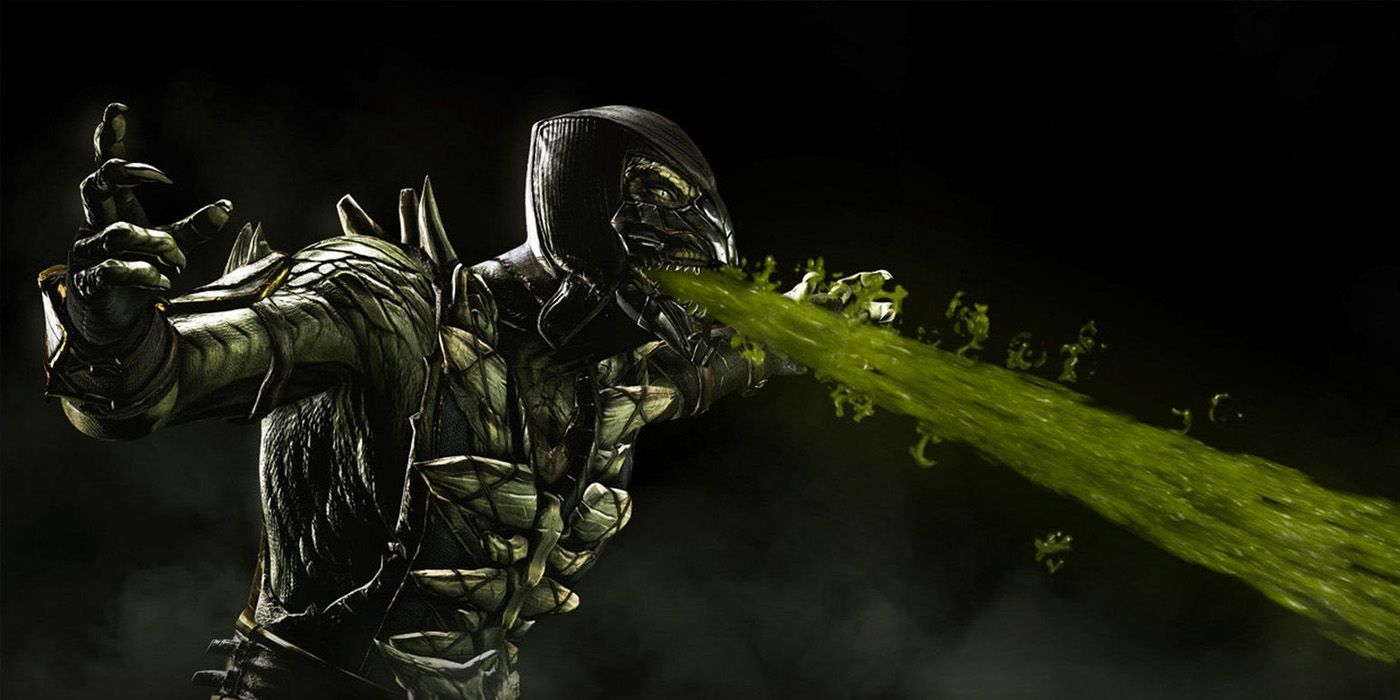 Following a major reveal event for Mortal Kombat 11 on January 17th, fans have now been left with more questions about the forthcoming game than answers as the game's developer accidentally confirmed Reptile's return. The biggest question on everyone's minds stems from which other characters will round out Mortal Kombat 11's roster, and at least one is now unofficially confirmed.
Reptile is a character that many fans had assumed would be returning, but given the wishy-washy nature of the Mortal Kombat series' roster selection, it's good to hear that the longstanding fighter is likely set to return. It also sounds as if the character's trademark acid attacks will once again be at the forefront of the fighter's arsenal, but other than that, not much else was revealed.
Related: Todd McFarlane Hints Spawn Will Be in Mortal Kombat 11
The news was accidentally dropped in a recent interview between the art director of Mortal Kombat 11, Steve Beran, and DualShockers. Beran didn't go into too much detail about Reptile, but he did reflect on the combatant's Acid Ball as being nostalgic for fans. In doing so, he revealed that Reptile is most likely showing up. He said:
"There's certain things like you can activate Reptile's Acid Ball. It's very nostalgic. You have these helpers, if you will. It's a blast and we're really happy about that."
There were teases for a few additional characters within the trailer, but the confirmed roster - sans the seemingly confirmed Reptile - includes Raiden, Scorpion, Sub-Zero, Baraka, Sonya Blade, Skarlet, Shao Kahn (as a free preorder bonus), and newcomer Geras. Out of those characters, one will have a new celebrity voice actor, as Ronda Rousey will be voicing Sonya Blade.
Reptile fits into that selection of characters like a glove, and he's sure to come equipped with a slew of brand-new Fatalities in Mortal Kombat 11. Here's hoping the fighter manages to make it through the events of of the game too, as Mortal Kombat 11's new female villain has goals that presumably don't pair exceptionally with the well-being or livelihood of anyone else on the roster. Then again, it's important to take this news with a grain of salt, as Beran may have been simply referencing an Acid Ball ability that ties into the customization options present in Mortal Kombat 11. This appears to be an unlikely outcome, but fans should remain skeptical until NetherRealm Studios officially confirms Reptile.
Mortal Kombat 11 arrives for Nintendo Switch, PlayStation 4, Windows PC, and Xbox One on April 23, 2019.
Source: DualShockers
This entry was posted by Screen Rant on January 19, 2019 at 11:01 am, and is filed under TV News. Follow any responses to this post through RSS 2.0. You can skip to the end and leave a response. Pinging is currently not allowed.