My Brilliant Friend: 10 Facts About The Cast Of The HBO Series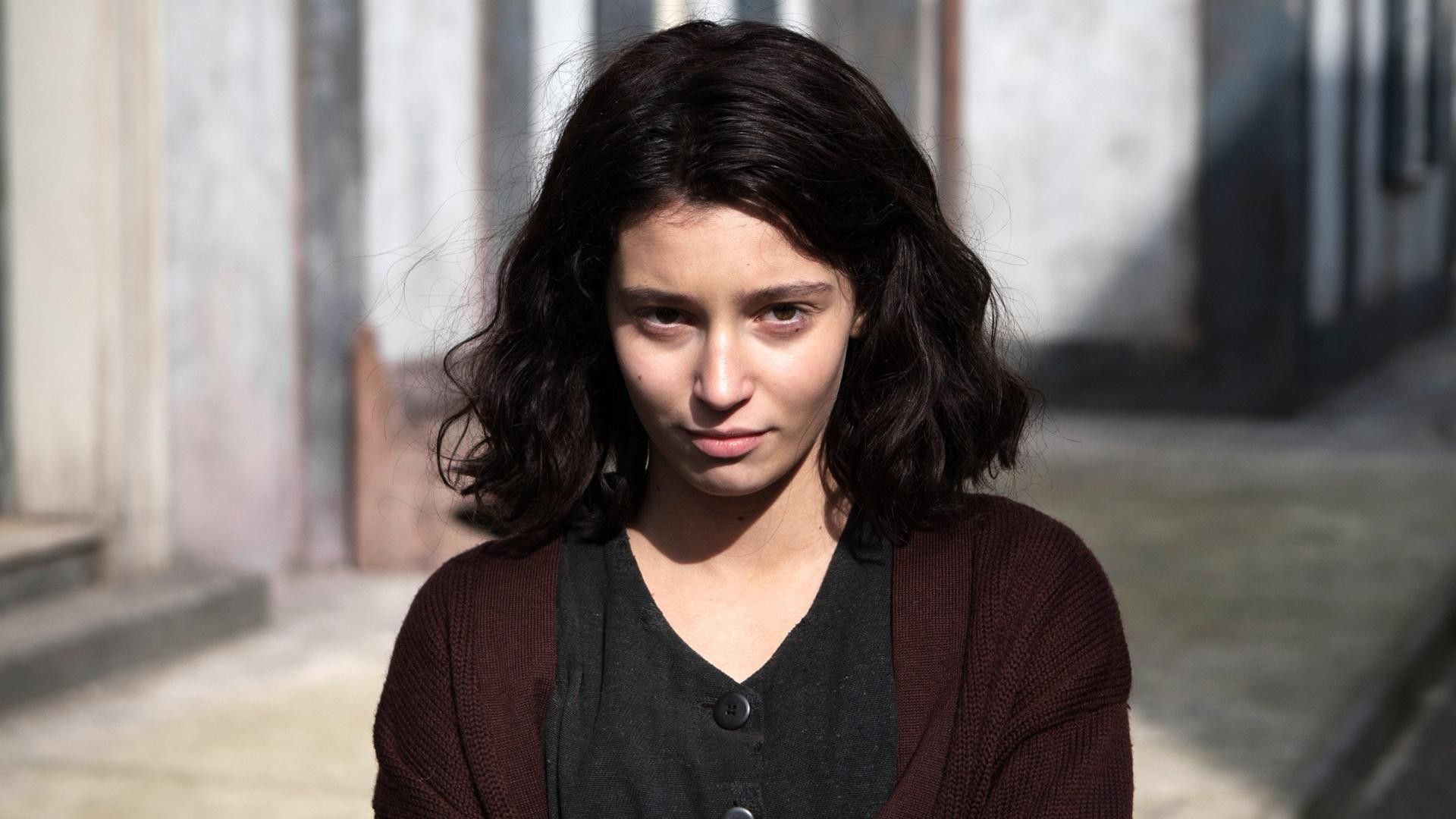 Based on the bestselling book series by Elena Ferrante, this story follows two poverty-stricken girls as they grow up together in Naples, Italy in the 1950s. It's not often that "character studies" take the world by storm, but this one is gritty, authentic, dark, and unpredictable. Over the course of the series, viewers watch as the two main characters, Elena and Lila, grow from children to teenagers whose lives diverge in painful and unexpected ways. And according to The New York Times, HBO's new series, My Brilliant Friend, is said to be "as intimate as Game of Thrones is sweeping."
 RELATED: Ranked: Top 10 HBO Shows In The Past Decade
So, who are the brilliant actresses behind My Brilliant Friend?  Here are 10 interesting facts about the cast.
10. Margherita Mazzucco Had No Previous Acting Experience
Margherita Mazzucco is living proof that natural talent exists, because the girl didn't have a lick of training before she auditioned for her role as the teenage Elena. Like her character in the show, Margherita studies languages in high school, and she only auditioned because all of her classmates had. Not only that, but Margherita also had no idea what kind of role she was auditioning for, as she had never read the books.
"I've never acted, never done anything," she told Vogue. "Even today, I asked myself why they picked me."
9. Both 'Elenas' Stumbled Upon The Audition By Chance
In an uncanny twist, both 'Elenas' stumbled upon their parts almost completely by chance. Both Margherita Mazzucco, the older Elena, and Elisa Del Genio, the younger one, were absent from school on the day the auditions were held. After hearing about the auditions from friends, Margherita gave her a mother a flier she had found on the street and asked if she could check it out. Elisa wasn't even planning to get the part- her brother was auditioning for the role of Enzo and she was spotted by the director when she accompanied him.
RELATED: 15 Hollywood Movies You Didn't Know Had Foreign Language Remakes
8. Gaia Girace Has Always Wanted To Be An Actress
Unlike Margherita, Gaia Girace has always wanted to be an actress. Although she had only ever taken acting lessons prior to landing the role of teenage Lila, she says she wanted the part from the first scene of the audition.
"I fell in love with my character from the first scene I had to play, so I wanted to get that part at all costs," Girace told The Guardian.
Similar to her character, Gaia knows exactly what she wants and isn't afraid to be vocal about it. Upon first meeting Italian director Saverio Costanzo, Gaia showed no insecurity at all, telling him, "I'm going to be an actress, period."
7. Ludovica Nasti Is A Leukemia Survivor
Younger Lila is played by the very small (but larger than life) Ludovica Nasti, known affectionately on set as 'the boss.' With her big, bright eyes, and boundless energy, it's hard to believe that this little star had a battle with lymphoblastic leukemia not too long ago.  At only four years old, Ludovica began chemotherapy and subsequently lost all of her hair. After it grew back, the show's producers told her that she'd have to cut it if she took the part, and gave her a piece of paper to privately write down her decision. In true Lila-fashion, Ludovica bravely agreed.
RELATED: 10 Best Foreign Films On Netflix You Need To See
6. The Entire Cast Had To Learn A Different Dialect
My Brilliant Friend is HBO's first foray into foreign-language television, and therefore requires subtitles, but did you know that many Italians need the subtitles, too? For authenticity's sake, most of the dialogue is spoken in the Neapolitan dialect of the 1950s, which most Italians are not familiar with. In other words, not only did the entire cast have to learn their lines, they also had to learn how to speak "proper" Italian.
"We come from Rome, so we don't understand at least 70% of the dialogue," co-executive producer Lorenzo Mieli told Reuters.
5. Elisa Del Genio (Child Elena) Is Half Norwegian
You might have noticed that the younger Elena, played by Elisa Del Genio, is much blonder than her co-star, and there's a reason for that. Elena, who is only 11, is half Norwegian and speaks Spanish, English, Italian, and (of course) fluent Norwegian. Her older brother, who had auditioned for the role of Enzo, didn't receive the part because he looked too Nordic. Luckily for Elisa, Elena is described as having a fair complexion in the books, so her blonde hair and blue eyes only helped her land the role.
RELATED: 10 Compelling Foreign Films Not Enough Of You Have Seen
4. Gaia Girace Is Shy In Real Life
It seems hard to believe that the actress who plays the larger-than-life Lila would be shy, but apparently, it's true. Described in one interview as haughty and intense, Gaia does seem to be extremely composed for someone her age.  Unlike the other actresses on set, Gaia kept her lead role a secret from all of her friends. "It was a thing for me," she explained. "A personal thing."
A writer from Vogue interviewed Gaia and was surprised to find a "quiet and even bashful girl" who was so unlike her character. Despite the personality differences, Gaia says she shares Lila's energy and determination. That is easy to believe.
3. Margherita Mazzucco Had To Change Her Appearance
Everyone in the show had to have their appearance tweaked, but Margherita Mazzucco was asked to look much plainer than she actually is, which isn't the easiest thing for a 15-year-old girl to agree to. In the books, Elena's body transitions rapidly from a girl's to a woman's, and extra padding had to be added to her dresses to make her appear more rounded and curvy. Elena's character is also plagued by acne, so the make-up artists on set had to painstakingly apply fake pimples to Margherita's face every day before filming.
RELATED: 10 Best Foreign Animated Films for Kids
2. All Four Girls Are From The Neapolitan Region Of Italy
In case you haven't noticed by now, the directors of My Brilliant Friend are all about authenticity, so their casting process was no different. Roughly 9,000 children were considered over the course of nine months, but auditions were only held in the Neapolitan region of Italy. Although none of the actors had to be professionally trained beforehand, all of them were expected to look and a certain way and have a Neapolitan accent or they would not be considered. As a result, every single one of the lead actresses lives in or around Naples, which is exactly how they wanted it.
1. Ludovica Nasti Is From The Same Town As Sophia Loren
Ludovica Nasti, who plays the younger Lila, is very proud of the fact that she hails from Pozzuoli, a town just outside of Naples, just like Sophia Loren, a famous Italian film actress and singer.
"Everybody back home calls me 'the second Sophia Loren of Pozzuoli," she proudly told Vogue.
Much like her character, Ludovia is outgoing and fearless when she speaks to adults in interviews, and claims that her favorite scenes involved throwing rocks at boys and being thrown out the window. Just like Sophia, Ludovica started as a child model before beginning her career in film.
This entry was posted by Screen Rant on January 14, 2019 at 10:01 am, and is filed under TV News. Follow any responses to this post through RSS 2.0. You can skip to the end and leave a response. Pinging is currently not allowed.