Naughty Dog Changed Uncharted's Gameplay Because Of Gears Of War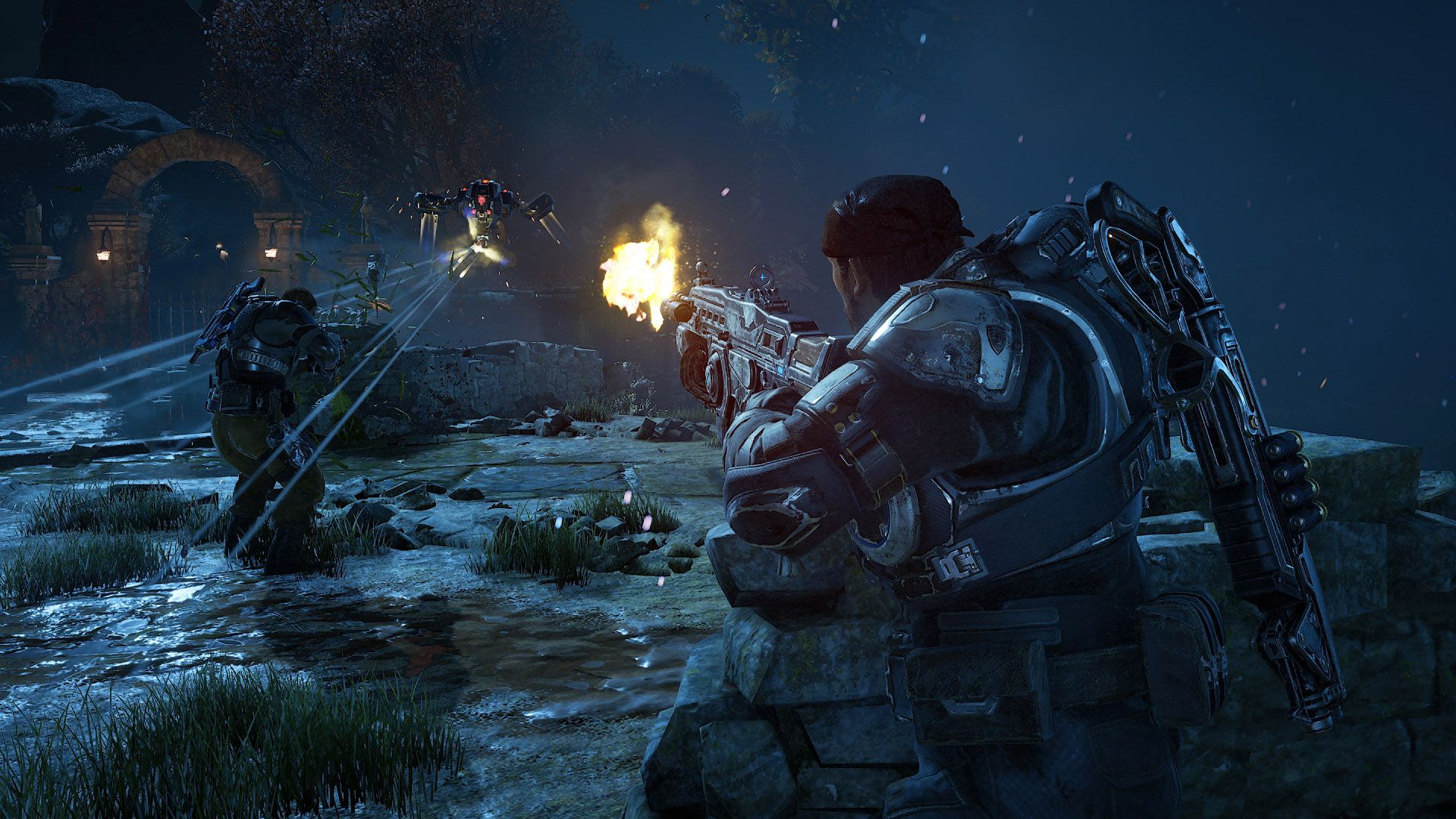 Former Naughty Dog developer Lucas Pope admits Uncharted's gameplay changed during development as a response to Gears Of War. Third person action games underwent big changes in the mid-2000s, mainly due to two titles; Resident Evil 4 and Gears Of War. Resident Evil 4 famously ditched the franchise's traditional fixed camera angles in favor of an over the shoulder aiming system, which made for intense, precise gunplay. In addition to reinventing its own series, Resident Evil 4 would inspire other titles like Dead Space and Epic Games Gears Of War.
Gears Of War was one of the first prominent titles to put an emphasis on cover-based third-person shooting, a mechanic that soon became widespread. In addition to Resident Evil 4's shooting mechanics, the game took heavy influence from Kill Switch, a cult 2003 shooter that was the first to implement a cover shooting system, for a style that was dubbed 'Resident Killswitch' by Epic. In the wake of Gears Of War's success, Uncharted: Drake's Fortune would feature cover based shooting for its combat and came across as a blend of both Gears and Tomb Raider.
Related: Gears Of War Gets An XCOM-Style PC Game and Mobile Title
Both Uncharted and Gears Of War are considered iconic franchises now, but in a new interview with Ars Technica, former Naughty Dog developer Lucas Pope admits huge gameplay changes were made to Uncharted as a reaction to Gears Of War.
One of the cool things about Uncharted 1 is, we had no f***ing idea what we were doing. Uncharted 1 was announced, and then Gears [of War] came out. And Gears invented the modern third-person shooter. Suddenly, Gears came out and showed them how to do it. So we changed everything, six months before release.
It's not uncommon for games to undergo massive changes during development; the first version of Resident Evil 4 was such a radical departure it was scrapped and reworked as Devil May Cry, while Gears Of War was at one stage a traditional first-person shooter without cover. The cover mechanic is such an engraved part of Uncharted it's hard to imagine the series without it, but considering how much it was inspired by Tomb Raider, the original focus on rolling and auto-aiming makes sense.
Like Pope points out, Gears Of War made such an instant impact on third-person games the genre almost instantly converted to its style. Even Resident Evil 6 would include cover-based shooting in its gameplay, though later games would go back to the franchise's more traditional survival horror roots. For now, it appears that the Uncharted series has ended, with Naughty Dog moving on following Uncharted 4: A Thief's End.
A movie version of Uncharted has been stuck in development hell for the best part of a decade, with filmmakers like David O. Russell and Shawn Levy and actors like Mark Wahlberg being attached at different stages. Now it appears the movie is finally moving forward, with Tom Holland as Nathan Drake and Dan Trachtenberg directing.
Source: Ars Technica
This entry was posted by Screen Rant on January 21, 2019 at 5:01 am, and is filed under TV News. Follow any responses to this post through RSS 2.0. You can skip to the end and leave a response. Pinging is currently not allowed.