Netflix Acquires Chris Evans & Tom Holland Movie The Devil All The Time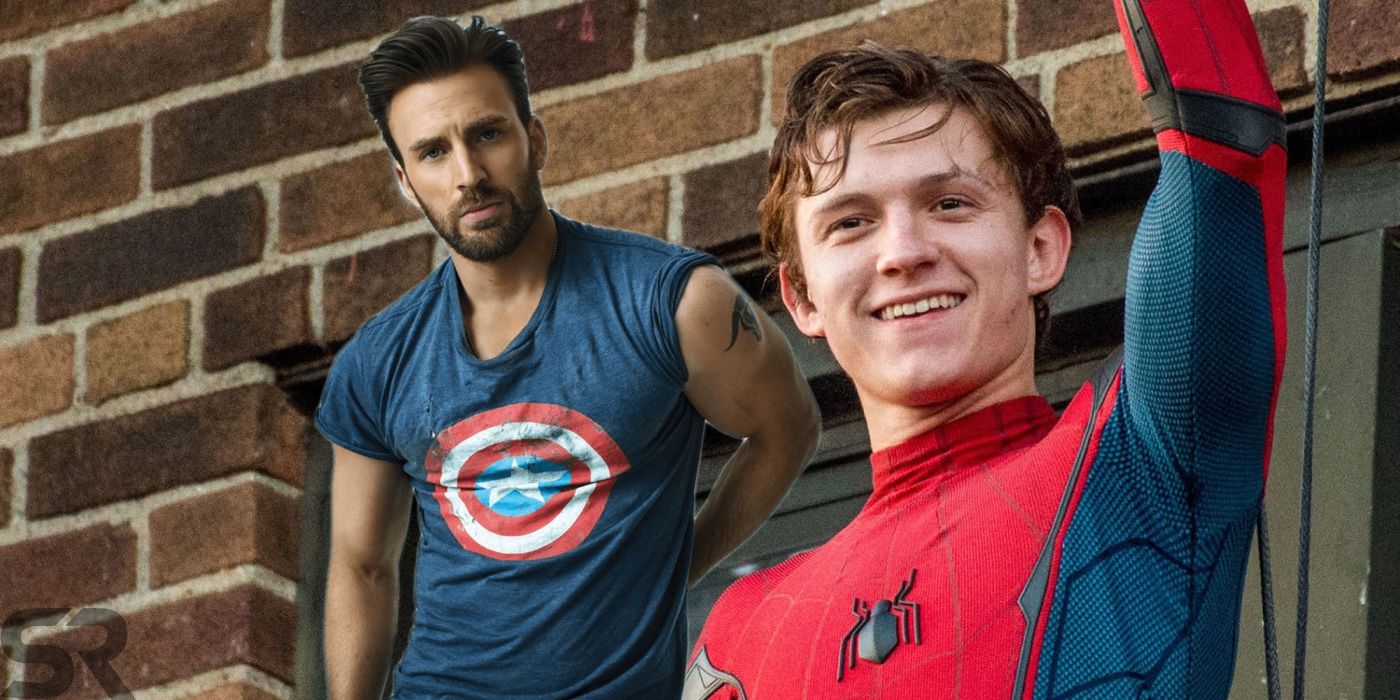 Two members of the Marvel Cinematic Universe, Chris Evans and Tom Holland, are teaming up in the upcoming film The Devil All The Time, which has been acquired by Netflix. The movie is an adaptation of Donald Ray Pollock's 2011 novel by the same name. Set in a place called Knockemstiff, Ohio, as well West Virginia, The Devil All The Time involves a serial killer couple, a faith-testing preacher, and a corrupt local sheriff in a story told across two decades from the aftermath of World War II to the 1960s.
Both Evans and Holland have expanded their range in the years since joining the MCU. Evans just wrapped production on Rian Johnson's Knives Out, a modern murder mystery in a classic whodunit style. Holland is currently in the throes of several high-profile films like Doug Liman's Chaos Walking and another MCU reteam with Robert Downey Jr. in The Voyage Of Doctor Dolittle. Additionally, Holland is still set to star in the long delayed Uncharted movie, which just landed Dan Trachtenberg to direct.
Related: The 25 Best Films on Netflix Right Now
Netflix confirmed they acquired The Devil All the Time and will distribute it, along with the movie's main cast, on Twitter. Holland was previously cast as Arvin, the son of Willard Russell, who fiercely prays his wife's cancer will be cured by pouring sacrificial blood on "prayer log." Arvin later grows up without his parents. Meanwhile, a husband-and-wife team of serial killers who stalk their prey, and a preacher and his friend run form the law. Evans is set to play the corrupt sheriff. Robert Pattinson, Bill Skarsgård, Eliza Scanlen, Mia Wasikowska and Gabriel Ebert have also all signed up. Antonio Campos is directing the adaptation of The Devil All The Time, which starts production in late February. The cast was showcased by Netflix's See What's Next Twitter, who assembled all six principal actors with a quick summary about The Devil All The Time. Check that out below:
Suffice to say, this is all pretty dark stuff, ripe for a powerful and unsettling experience. Evans and Holland can show off their range, and give us something considerably darker. Evans has hinted that his tenure as Captain America is coming to an end after Avengers: Endgame. Whether that's the case - co-director Joe Russo has his doubts - the actor will be looking to prove he is more than just the shield. With a cast that also includes Pennywise from It, Skarsgård, and Mia Wasikowska, you can be sure this could end up being a fascinating project to keep an eye on.
There is currently no release date set for The Devil All The Time, but we'll keep you updated as the film develops.
Source: Netflix
This entry was posted by Screen Rant on January 16, 2019 at 2:01 am, and is filed under TV News. Follow any responses to this post through RSS 2.0. You can skip to the end and leave a response. Pinging is currently not allowed.