Netflix & Millarworld's Reborn Movie Sets Director, Sandra Bullock May Star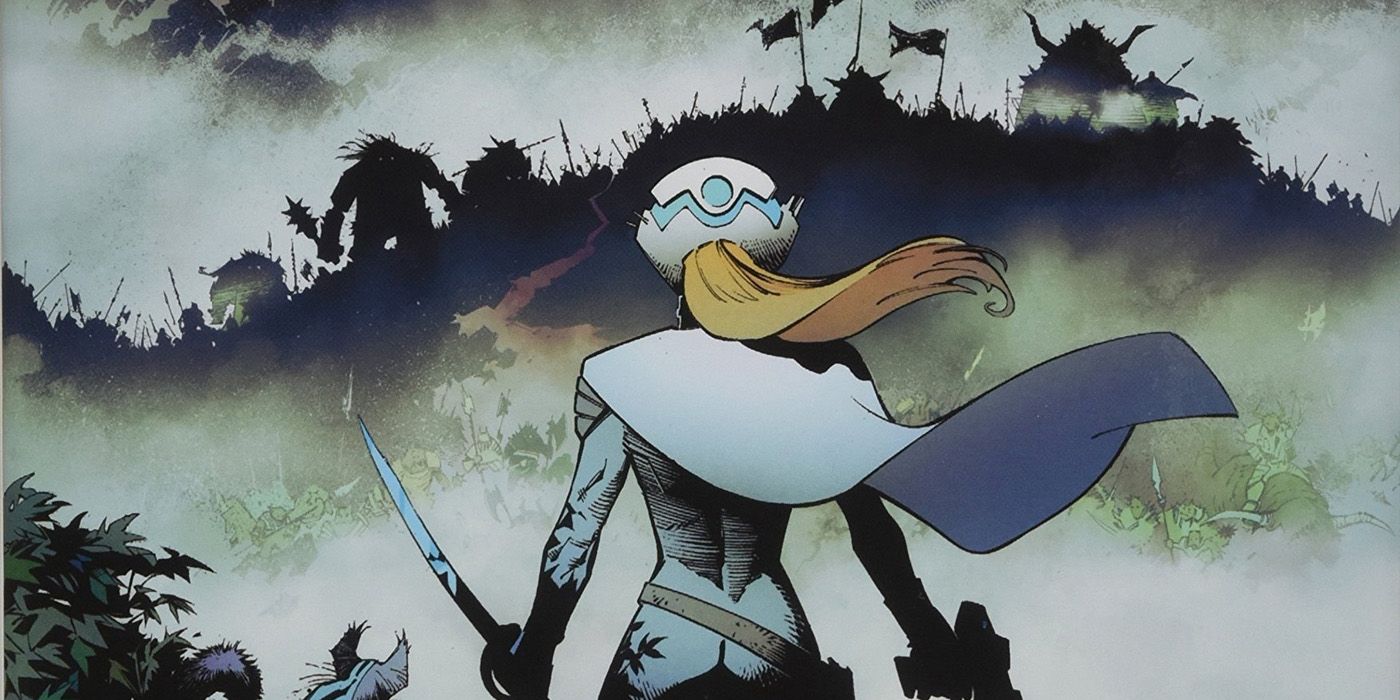 The Millarworld Netflix movie Reborn officially has a director in Chris McKay, who directed The LEGO Batman Movie, with a possibility that Sandra Bullock will star in a lead role in the film. In 2017, Netflix bought the comic publisher Millarworld from its owner, Mark Millar. Millar, along with his wife Lucy, will publish new comics under Netflix, with the streaming subscription provider adapting them for movies and TV.
Just a year after its acquisition of Millarworld, Netflix announced a slate of programming based around the publisher's comic book titles. Not only does the streaming subscription provider have three films planned (Empress, Huck and Sharkey The Bounty Hunter), it also plans on creating two TV shows (Jupiter's Legacy and American Jesus). Several Millarworld properties have already been adapted by other companies, including Wanted, Kick-Ass and Kingsman: Secret Service. In 2015, Universal acquired the rights to Chrononauts. Other comic book works published by Millarworld include Superior, Super Crooks, Starlight, MPH and Reborn.
Related: Mark Millar Says No One Can Compete After Selling Millarworld To Netflix
One of those comic book titles, Reborn, is getting a Netflix adaptation. Deadline reports that McKay will direct the movie, with Bullock, along with Roy Lee and Miri Yoon of Vertigo Entertainment producing. The report suggests that Bullock will take on the lead role in the movie, which tells the story of an 80-year-old woman who dies and then finds herself reborn in a magical world of dragons and monsters called Adystria. There, she reunites with many of her loved ones, except for her husband who passed away before her. She joins her late father on a journey that takes her all over Adystria to find her missing husband.
Netflix and Bullock recently teamed up on Bird Box, a film that created major waves on social media and in pop culture. Not only did the movie spawn an endless supply of memes, it was also a huge hit for Netflix. Despite mostly mixed reviews, the streaming subscription provider claimed that over 45 million people watched Bird Box during its first week. Now, Netflix has a potential super team-up with Bullock and Millarworld that could draw on the success of Bird Box.
When it comes to Millarworld, though, most fans want a rebooted TV adaptation of Kick-Ass more than anything else. Unfortunately, the rights for a TV adaptation of Kick-Ass are with Lionsgate TV, which makes it complicated for Netflix to work with. Millar rebooted the comic in 2017 and has hopes that a TV show based on the Kick-Ass reboot eventually happens. For now, though, fans have the other Netflix projects, such as Reborn, to look forward to.
Source: Deadline
This entry was posted by Screen Rant on January 23, 2019 at 12:01 pm, and is filed under TV News. Follow any responses to this post through RSS 2.0. You can skip to the end and leave a response. Pinging is currently not allowed.