Netflix Raising Monthly Price of Standard Streaming Plan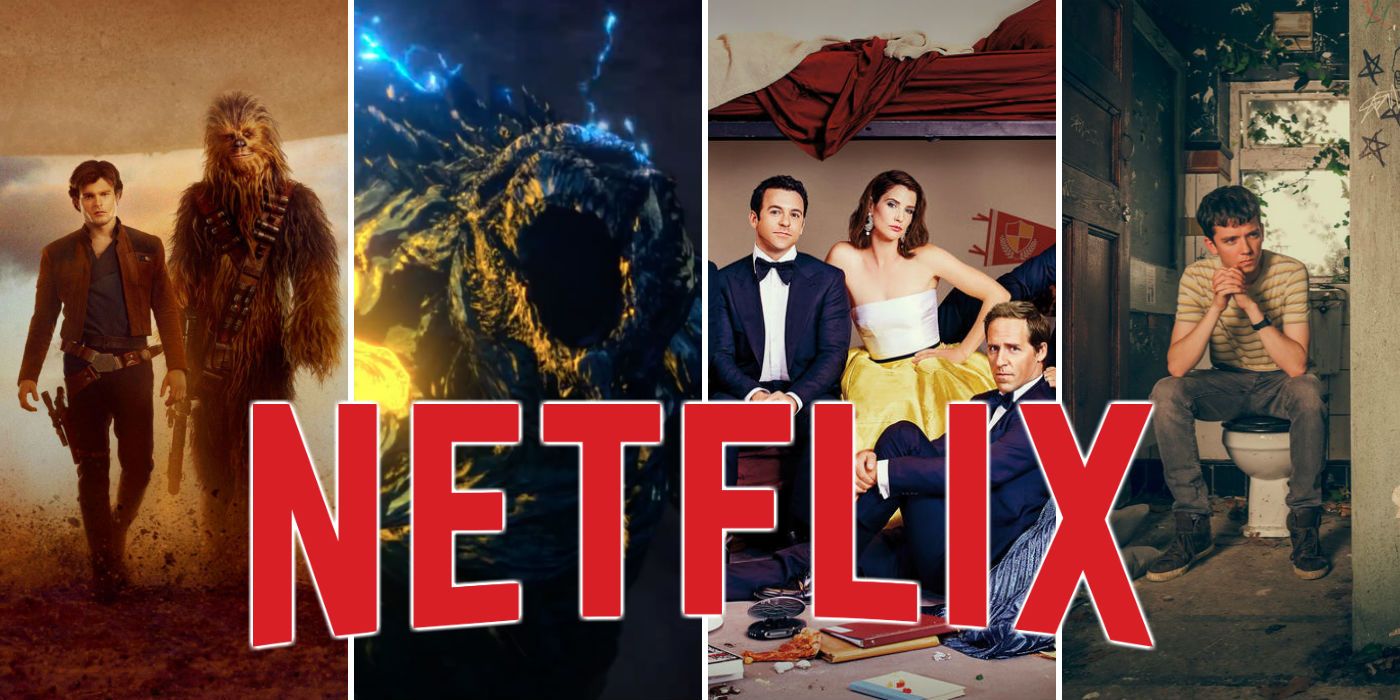 Netflix announces a price increase for its standard two-screen streaming plan in the US today. The last increase went into effect at the end of the 2017, with the standard plan rising from $9.99 to $10.99 per month. The company continues to be under speculation about growing debt due to its multi-billion original content investments. However, Netflix only upped the ante by announcing their plans to double their slate of original content last fall, while acquiring a growing list of top-tier TV showrunners and directors, including Shonda Rhimes, Ryan Murphy and Marti Noxon to lead it.
Today, Netflix is central to popular culture to the point that it's practically inescapable. Discussion of its currently trending hits, like Bird Box, Tidying Up With Marie Kondo, or Titans, across online reviews, memes, social media reactions, or old-fashioned coworker buzz is everywhere. But despite having created a commanding reputation for producing original content with the genesis of phenomena like House of Cards and Orange Is The New Black, the competitive playing field has been altered. The Disney + streaming service is posed to offer hits from Disney, Marvel, LucasFilm, Fox, and ESPN at lower rates than Netflix, due to its focus on existing content. Meanwhile, Hulu's subscriber base has proliferated, thanks to its procurement of major hits like The Handmaid's Tale, Killing Eve, and Runaways. Netflix was even taunted by their competitor, when they released a documentary on the Fyre Festival disaster days before Netflix's.
Related: The 25 Best Films on Netflix Right Now
In the biggest price increase in their history, Netflix announces that its standard streaming plan will go up from $10.99 to $12.99. The basic one-screen plan will see its first-ever increase from $7.99 to 8.99, one dollar less than what the two-screen plan cost less than two years ago. Finally, the four-screen plan will go from $13.99 to $12.99. Variety reports that a Netflix spokesperson indicated that the increase is because of the company's content investments: "We change pricing from time to time as we continue investing in great entertainment and improving the overall Netflix experience."
Outside of the US, the increase will apply to Latin American countries where the service is billed in US currency. The new prices will apply to all new subscribers effective immediately, while existing users will be allotted a transition period. Meanwhile, Wall Street appears to have reacted positively, with company shares reportedly rising by 6.8 percent this morning. Netflix's Chief Product Officer Greg Peters echoed the company's confidence that subscribers will stay on board, for all the content they'll get to enjoy:
"[W]e earn the right to increase price a bit and then we take that new revenue, invested back into the model and that sort of continuous positive cycle we get to keep going, and we foresee that that will keep going for many years in the future."
It will be a fascinating year that may well result in big changes to today's norms of entertainment content consumption. Although Netflix was reported to be more than $8 billion in debt last fall, Disney is also taking significant risks this year, of which Disney+ is only one component. The biggest problem with starker divides between coveted content and exclusive services, is when and if viewers decide they're simply unwilling to pay for any beyond what they consider the necessities. Hard-core Star Trek fans may decide they need nothing more than CBS All Access. A family may spend months jumping between several services before settling on which one best meets their collaborative needs. In a way, it's anyone's game.
Source: Variety
This entry was posted by Screen Rant on January 15, 2019 at 10:01 am, and is filed under TV News. Follow any responses to this post through RSS 2.0. You can skip to the end and leave a response. Pinging is currently not allowed.