Netflix: The Best TV Shows & Movies This Weekend (January 18)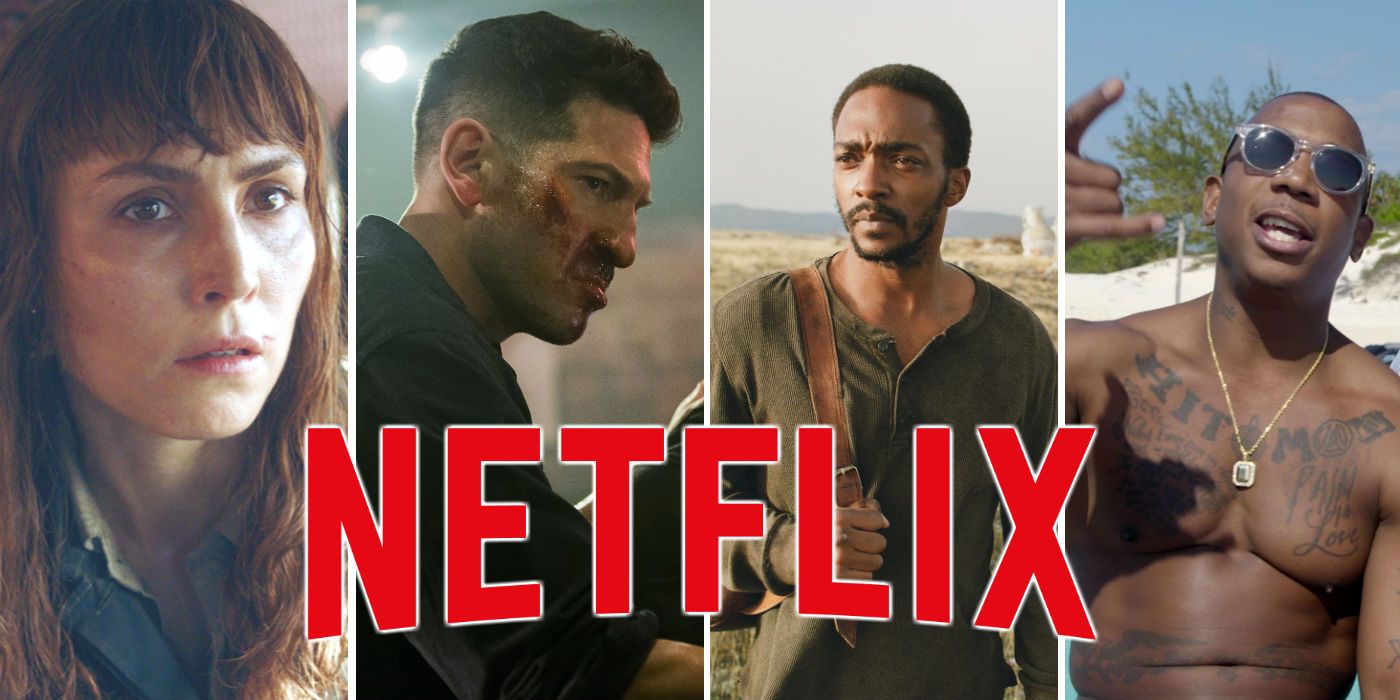 This week brings another slate of new movies and TV shows to Netflix, and we've put together the most exciting releases. For international viewers, the first episode of Star Trek: Discovery is now available on Netflix (you'll need CBS All Access to watch it in the United States and Canada), bringing back Commander Michael Burnham and the crew of the USS Discovery, and introducing Anson Mount as Captain Christopher Pike. New episodes will be released weekly on Fridays.
As for what's available worldwide, the big release this week is the second and most likely final season of Marvel's The Punisher, with Jon Bernthal returning as the gruff former Marine turned vigilante. There are also some new Netflix Original films: Close, Io, and the documentary Fyre (which was pipped to the post by the surprise drop of Hulu's own Fyre Festival documentary a few days ago).
Related: Best Anime Shows Coming To Netflix In 2019
If you're planning a lazy weekend and looking for something to watch, here's our guide to the best new Netflix releases on the weekend starting January 18.
Marvel's The Punisher Season 2
The Marvel/Netflix version of the Punisher started out as a supporting character in season 2 of Daredevil, but Jon Bernthal's take on the unstoppable vigilante proved so popular that he was given his own spinoff TV series. In season 1, Frank Castle finally got revenge on the people who killed his family, and season 2 finds him living under a new identity, trying to stay out of trouble. Unfortunately for Frank, trouble finds him in the form of a teen con artist called Amy (Giorgia Whigham), who has a batch of incriminating photos that a mysterious and devoutly religious villain called John Pilgrim (Josh Stewart) is determined to get his hands on. The Punisher season 2 also sees the return of Ben Barnes as villain Billy Russo a.k.a. Jigsaw, who was left with a scarred face and a fractured memory after being brutally beaten by Frank in season 1, and is now more dangerous than ever.
IO
Anthony Mackie, who plays Falcon in the Marvel Cinematic Universe, stars alongside Margaret Qualley (The Leftovers) and Danny Huston (Wonder Woman) in IO, a Netflix Original sci-fi movie about a grim future where Earth has become too toxic to support life. The majority of humanity's survivors have already sought new pastures on Io, one of Jupiter's moons, but Sam (Qualley) has been left behind. Together with Micah (Mackie), one of the other remaining humans on Earth, Sam sets out on a journey to reach the last shuttle leaving Earth for Io, but in order to reach it they will need to pass through extremely dangerous and highly toxic zones.
Read More: IO Ending Explained
Close
Directed by Vicky Jewson, Close is an Netflix Original action thriller starring Noomi Rapace (Prometheus) as a security expert who is assigned to protect a wealthy heiress (Sophie Nélisse) from kidnapping attempts. The job seems straightforward enough, until a violent attack forces both of them to go on the run. Though at first there's friction between the two because of their very different backgrounds and lifestyles, a friendship is forged in the fire of survival. Indira Varma (Game of Thrones) and Eoin Macken (The Night Shift) also star.
Read More: Close Ending Explained
Fyre
In the early summer of 2017, a "luxury" music festival was planned to make its debut on Great Exuma, an island in the Bahamas. Fyre Festival's organizers made tall promises that the festival would be unlike any other, recruiting celebrities and influences like Kendall Jenner and Emily Ratajkowski to promote it, with ticket prices ranging from $500 for a day ticket to $12,000 for the luxury experience. When the first attendees began arriving, however, it was clear that Fyre Festival was nothing like what was promised, with a litany of basic infrastructure problems that ultimately led to the whole thing being called off, resulting in a series of lawsuits. Directed by Chris Smith, Fyre is a Netflix Original documentary film about the music festival that never was, made in collaboration with the very people that organized it.
Carmen Sandiego
Femme fatale and lady thief Carmen Sandiego returns in this new Netflix Original animated series, with the titular character voiced by Gina Rodriguez (Jane the Virgin). This time around Carmen is the protagonist of the show, which tells the story of how she joined criminal organization V.I.L.E., and then ultimately turned against them after taking issue with their murderous methods. In an effort to undermine V.I.L.E. and save lives, Carmen sets out on a journey around the world to stop V.I.L.E. from getting their hands on valuable artifacts... by stealing them herself.
Grace and Frankie Season 5
Netflix Original comedy series Grace and Frankie, starring Jane Fonda and Lily Tomlin, returns for a fifth season. Once society rivals, Grace (Fonda) and Frankie (Tomlin) found themselves thrown together when their husbands declared that they were in love and planning to get married... to each other. Season 5 guest-stars RuPaul (of RuPaul's Drag Race) as Benjamin Le Day, the new owner of Grace and Frankie's house, and the two friends have to fight to get their home back.
This entry was posted by Screen Rant on January 18, 2019 at 10:01 am, and is filed under TV News. Follow any responses to this post through RSS 2.0. You can skip to the end and leave a response. Pinging is currently not allowed.