Netflix's Queer Eye Heading to Japan for Four Specials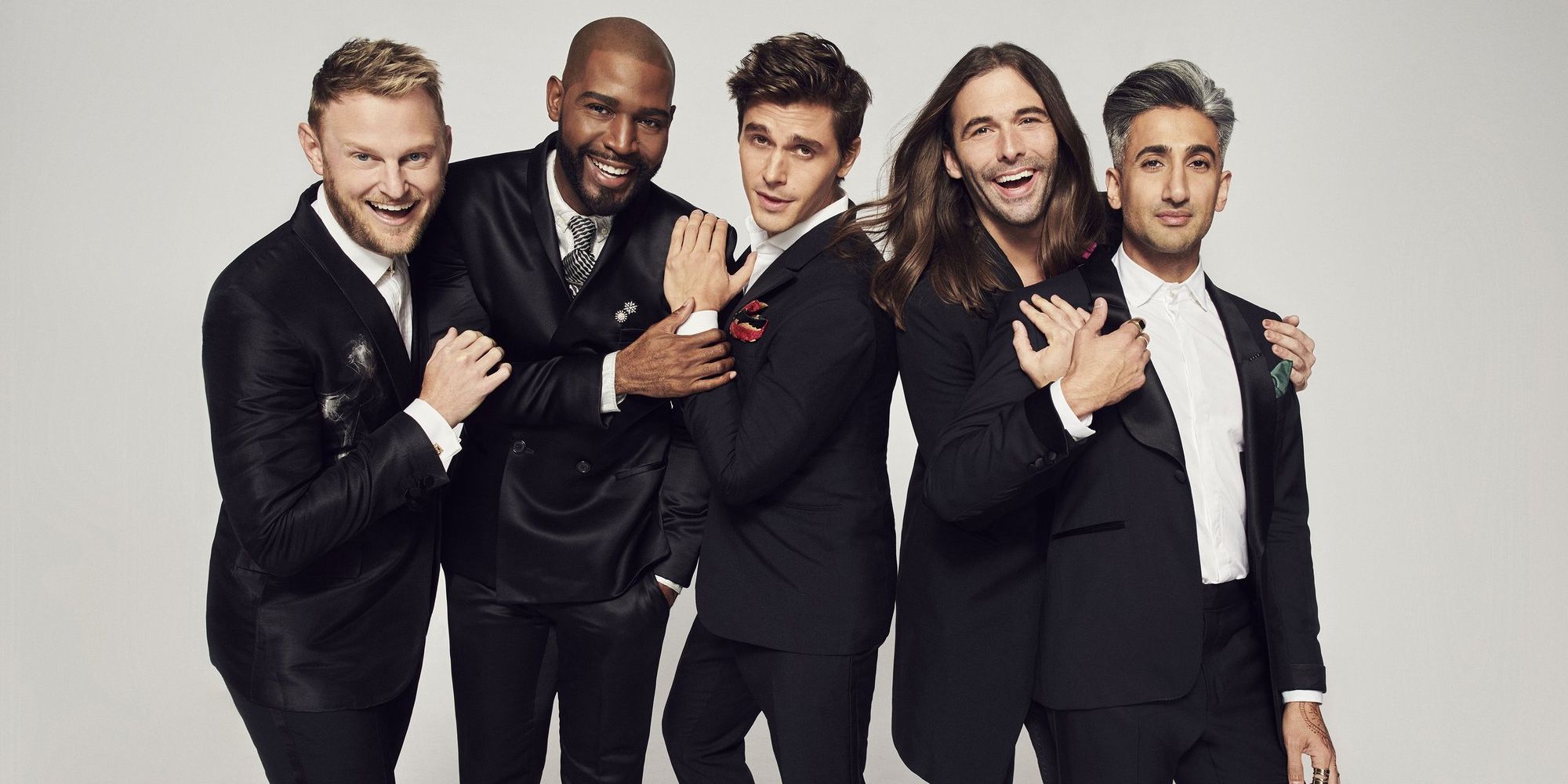 Clear some space in your Netflix queue because it was announced that Queer Eye will be filming four special episodes in Japan that will premiere after season 3, which is expected sometime in 2019. The four-episode project has been kept under wraps for some time but with the Queer Eye cast already posting to their respective Instagram accounts about the trip, there's now a growing interest in learning more about what fans can expect from these episodes.
Since premiering on Netflix in early 2018, the Queer Eye reboot has become a massive cultural phenomenon. Within the space of a calendar year, the show completed and released two seasons, with the second getting greenlit soon after the success of the first season. The basic premise of the series remains the same, with the new Fab Five - Tan France (Fashion), Karamo Brown (Culture), Jonathan Van Ness (Grooming), Bobby Berk (Interior Design), and Antoni Porowski (Food & Wine) - spending an episode focusing on making over one contestant's life in the key areas each man specializes in. However, the reboot earned acclaim for ditching any kind of cattiness from the Fab Five, instead favoring a tone and outlook that was positive and uplifting as well as non-judgmental of its subjects.
Related: Screen Rant's Top 10 Favorite TV Shows of 2018
According to Deadline, the four episodes will be part of a Queer Eye mini-season called Queer Eye: We're in Japan! Per the traditional format, each episode will focus on one Japanese person who was reportedly selected from a large pool of applicants. Additionally, a Queer Eye fan will also be invited out to Japan to meet the Fab Five, but it's not clear if the fan will be involved with any of the transformations for the other contestants. Additionally, per a tweet posted by Netflix affiliate account See What's Next, it was confirmed that the Fab Five will be working with local Japanese experts for the transformations while also picking up new trends and tips from those experts that fans may very well see in future Fab Five work.
In a statement to Deadline, Queer Eye creator and executive producer David Collins said this of the four special Japan episodes: "In just a year since we launched season one, Queer Eye has become a global phenomenon once again and the Fab Five are truly the ambassadors of self-care and compassion that the world needs now more than ever. Filming in Japan is a wonderful opportunity for us to work with four deserving heroes that will help showcase the incredible traditions and customs of their country."
With Queer Eye's three full-length seasons set in the U.S. (the first two seasons were set in Georgia and the upcoming third season will be set in Kentucky), knowing they'll be going abroad to Japan presents some very interesting possibilities for what will happen in the show. Fans will no doubt be treated to the same kind of gentle, positive, and generous spirit present in the regular episodes, but just imagining a Fab Five makeover with contemporary Japanese sensibilities infused into it means that there's an exciting cultural exchange viewers will get to watch and engage with. There's no premiere date set for these four special episodes but hopefully they arrive sooner rather than later so fans can see how these international transformations play out.
Queer Eye season 3 is expected to premiere sometime in 2019 on Netflix.
Source: Deadline
This entry was posted by Screen Rant on January 24, 2019 at 8:01 am, and is filed under TV News. Follow any responses to this post through RSS 2.0. You can skip to the end and leave a response. Pinging is currently not allowed.